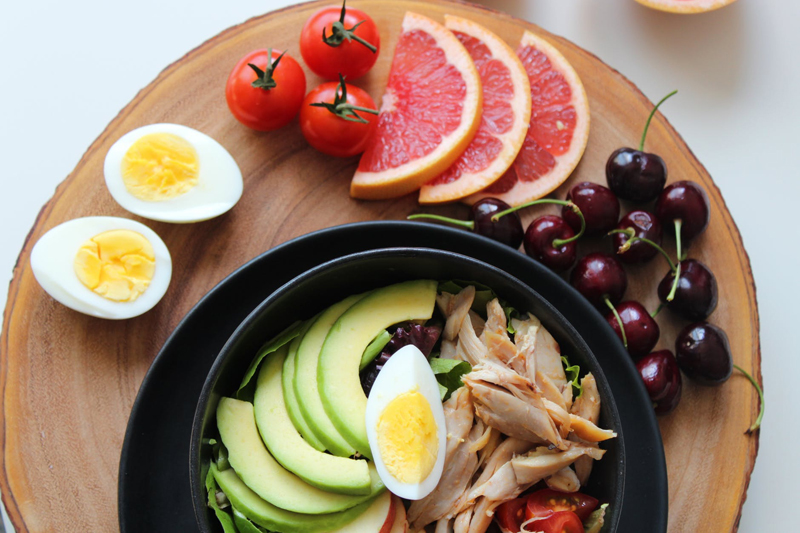 Most people know their zodiac symbol - but they don't know their blood type! Which information do you think is more helpful to your health? I found an at home Eldoncard blood type test which is inexpensive and works like a charm!
It comes in a sealed foil pouch so that it stays clean. You also get four "stirrers", a little water-drop sucker (like a turkey baster), a little alcohol for cleaning, and a swab. You get a cheap finger poker, but I already had much better finger pokers from my various other test kits I've played with over the years, so I didn't use theirs.
Here is what the card looks like when you take it out of the pouch -
There are four spots pre-colored. One is for A. One for B, one for the Rh factor, and one is a control spot. If you do not understand the basics of blood types - which were only discovered in 1901!! - I have a link at the bottom of the page with lots of details. For now though, on to the blood test!
What you are aiming to do is put one drop of blood into each circle. Sounds easy, right? However I am an AWFUL bleeder. When I make the finger pricks they dry up instantly. Even if I stick my fingers in hot water and do all the other tricks. This is a known problem with me (and apparently judging from my email of people who agree, a problem for many others as well). However this test wants you to do ALL FOUR spots at the same time! So you have to get four large drops of blood in a row! I absolutely think they should let you do them one at a time or at least offer that as an explained option for slow bleeders like me. It's certainly *possible* to do the tests one at a time. They just tell you that you need to do them all at once, which makes an already stressful test become nearly impossible.
So there I was with my boyfriend. We added the starter drop of water to each spot. Then it was a round of sticking my fingers into a mug of hot water, poking them, squeezing for blood, having him help with the blood gathering, and it was not fun trying to race to do it all at the same time. But eventually we did get a drop of blood into each spot, and stirred each one. Then we tilted the card up, down, left, and right so that the blood filled each circle properly.
Voila!
The first one has clumps. This means it is positive. So I have the A factor. The second one has NO clumps. It is negative, I have no B factor. That means my blood type is A.
The third one has clumps. This is positive, and is the Rh factor. So this means the total blood type is A+. I'm happy, I like being A+ :)
The fourth circle is just a control. This should never have clumps - if it did, the test has a problem with it.
So besides the trauma of getting blood to come out of my fingers all at once (which took holes in six fingers plus one toe to get to work) the test itself was very easy to use and understand. There are clear diagrams to help you understand the clumping. The test itself is clear. And now I know my blood type, which is important for ALL sorts of reasons!
Well recommended. I would just say if you're a low bleeder like many of us are, consider just doing one test at a time. That is start with ONE circle. Put the initial drop of water just in that one circle. Add blood to just that circle. Stir just that circle, tilt around the card. Let it fully dry. Then move on. I think life would be far saner doing it that way.
Buy the Eldoncard Blood Type Test from Amazon.com
I purchased this test kit with my own money from Amazon.
Lisa Shea's Library of Low Carb Books
You Should Also Read:
Blood Type and Diet
Blood Type Diet


Related Articles
Editor's Picks Articles
Top Ten Articles
Previous Features
Site Map



Follow @LisaLowCarb
Tweet





Content copyright © 2022 by Lisa Shea. All rights reserved.
This content was written by Lisa Shea. If you wish to use this content in any manner, you need written permission. Contact Lisa Shea for details.