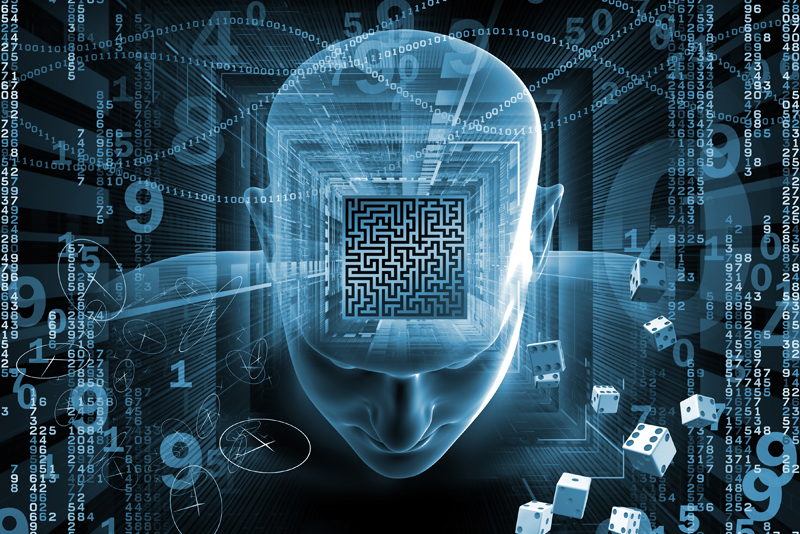 One of the most intelligent, gentle creatures I have ever known in my life was a black lab, given the very inappropriate name of Banana, by my son at the age of six. We really aren't certain why he chose to name this mostly black animal, Banana, but that's what we all called him. This dog could open doors, sing for his supper, and even pack his belongings in the car when it was time to take a road trip (he didn't want to be left out)!

The Black Dogs I'm telling you about in this chapter, are nothing like a beloved pet. Instead of love and adoration reflected in their eyes, you see red coals. Usually larger than a normal dog . . . even a big one, the creature sometimes seems solid, but at other times seems to be more ghost-like.

The beast's teeth are much larger than any dog's teeth should be. At times, there is a sulphuric or death scent attached to the evil mongrel. Occasionally, the dog is headless, but just as often, is heard to howl eerily. Its paws can sometimes be heard hitting the ground. Other times, the dog is silent as a tomb. Black dogs are often sighted in graveyards and gallows sites, as well as roads and bridges.

Often after the huge dog has been sighted, something terrible happens to the person, or family of the person, who has encountered the demon dog.

A happy little black terrier or spaniel, with sweet eyes and a wagging tail, greeted W.H.C. Pynchon, a geologist, as he made his way through the Hanging Hills of West Peak, Connecticut, in the late 1800s to study some unusual rock formations. Accompanying Pynchon silently all day long, the black dog disappeared on Pynchon's return as the day was nearing dark.

According to a story in Connecticut Quarterly in 1898, a few years after Pynchon's first visit to West Peak, he and a friend, Herbert Marshall, returned to the Hanging Hills together. They both confessed their similar "black dog" experiences from the area. Soon after their talk, the little fellow appeared above them, happily wagging his tail. As they made their way up to the creature, Pynchon's friend slipped and fell to his death. The legend connected with the sightings says that anyone who is visited by the dog once will have happiness; twice, sorrow; and if one sees the black dog three times, it means death. The appearance of the dog above Pynchon and his friend was the third sighting for Marshall. Pynchon must have seen the black dog a third time a short time later, when he returned to West Peak. His body was found inches from where his friend had landed and died.

On Thanksgiving, 1972, an alpine climber fell to his death in the same area. It is said, he had recently been visited by the black dog for the third time.

The Native Americans have several legends that include black dogs and black ghost dogs being present when a catastrophe is on the horizon. There is also a shamanic belief that the dogs guard the land of the underworld or "corpse ways."

The black dog has been seen for hundreds of years in the eastern coastal region of England, where it is called "Black Shuck or Scucca," sometimes "Doom Dog," "Barghest," "Hell Hound of Norfolk," "Old Snarleyow," "Mauthe Dhoog,"and "Old Scarfe."

Black Shuck has an eye or eyes of red or green fire. Sometimes Shuck appears headless. He is usually surrounded by fog or mist and seen in out-of-the-way places such as graveyards, side roads, and deep woods.

One story from August 4, 1577 in Bungay, Suffolk, tells of a black dog appearing in a church one morning during a raging storm. Those who were touched by the creature died shortly thereafter. There is the impression of a large black dog on the church weather vane to this day.

At another church only a few miles away, in Blythburgh, during the same violent storm, a black dog also appeared, killing three people, and leaving a burnt mark, now called "the devil's fingerprints" on the church door.
In 1881, there was a sighting recorded about a man who decided to see a Barghest for himself in Troller's Gill, Appletreewick. He called the beast to him, thinking he was protected by his magic circle. He wasn't, and the black dog killed him.

Only a few decades ago, in 1972, Nigel Lea, a traveler driving across the Channock Chase in England, saw a bright light fall from the sky. From the light, emerged a huge, black dog with yellow eyes. After staring at the traveler for a few seconds, he disappeared into the trees.

In the folk tales of the Missouri Ozarks, there is a story about an evil man who was lying in his bed dying. Out of a cloudless sky, a bolt of lightning shot down, and set the man's house on fire. Neighbors were unable to budge the man from his bed, nor were they able to move the bed itself. Just before the roof fell in, the neighbors escaped, as did a huge black dog from underneath the dying man's bed. An alternative version states that some locals killed the "witch" and his familiar, a black dog, with silver bullets, and then burned them in a fire. No bones were ever found of either the man or the dog. There are sightings of a black dog in this area during traumatic events. Some hunters claimed the canine they saw was eight feet long, headless, and that a thrown axe passed right through the creature.

The Cu Sith ("fairy dog") in Irish folklore is a large black dog with glowing eyes. As with many other black dog appearances, the Cu Sith is considered a portent of death, and carries the human soul to his or her earned afterlife. The Cu Sith of Scottish mythology differs in that the hound is dark green.

In recent years, an angel of a dog that brings to mind our dear Banana, has captured the hearts of the citizens in the West End of Richmond, Virginia. They call him Rasputin, and he's been watching out for the kids in that area for fifteen or twenty years. He's been seen to jump six-foot-high fences without a running start; he has the ability to appear and disappear mysteriously; he loves to sleep in the snow or on an icy porch; and he even waits for green traffic lights. One witness said proudly, "He can tunnel like a Viet Cong!"

Locals say he hasn't aged at all. No gray in his black coat. He looks the same. He is said to have an "otherworldly aura," and his loving fans speculate about whether he is mortal, or even an alien!

As with most dogs, even the regular neighborhood canines, it isn't always easy to discern if they have a sweet or nasty disposition. A mistake in that determination, can result in a dog bite scar, similar to the one on my left thigh! If in doubt, it is sometimes more prudent to let "sleeping dogs lie."

Our sweet black dog, Banana, passed away a few days after my son left for boot camp in the Marine Corps. We miss him greatly. I have no doubt he'll be one of the four-legged creatures waiting to guide me to the other side when my time is here.

References/Sources/Additional Information and Reading:
Blackman, W. Haden. The Field Guide to North American Monsters. New York: Three Rivers Press, 1998.
Vance, Randolph. Ozark Superstitions. NY: Columbia University Press, 1947.
https://en.wikipedia.org/wiki/Black_Shuck
https://www.mysteriousbritain.co.uk/folklore/black_dogs.html
https://www.wtvr.com/global/story.asp?s=6078107
https://norfolkcoast.co.uk/myths/ml_blackshuck.htm
https://www.fatemag.com/issues/2000s/2007-08article3.html Phantom Hounds of the Woods

You Should Also Read:
The Weiser Field Guide to Cryptozoology by Deena West Budd


Related Articles
Editor's Picks Articles
Top Ten Articles
Previous Features
Site Map





Content copyright © 2023 by Deena Budd. All rights reserved.
This content was written by Deena Budd. If you wish to use this content in any manner, you need written permission. Contact Deena Budd for details.