Keystone Pipeline and Animal Welfare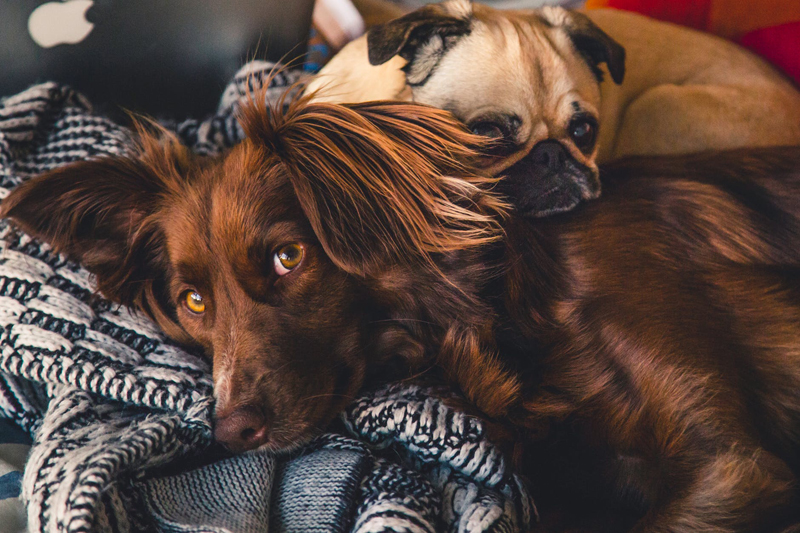 Buried inside the United States 91-page transportation bill HR7 lays a disturbing, briefly defined act that is unrelated to American transportation systems. The proposal includes relevant topics such as highway, public transportation, railroad, and boating with the rather large exception of the North American Energy Access Act, which flatly usurps President Obama's rejection to expand the Keystone Pipeline.
The purpose of the Keystone Pipeline expansion is to allow Canada to send dirty Tar Sands oil from Alberta straight through America's Heartland to Texas where the fuel is to be exported to China. The expansion is estimated to cost America $8,000,000,000 to construct. This scheme calls for pipelines to run through Montana, South Dakota, Nebraska, Kansas, Oklahoma, and Texas where a majority of farm animals are raised in the nation. Five of the six affected states rear the highest amount of cattle in America, which is the country's single largest agricultural industry both domestically and internationally. Oil spills in these regions would have an immediate impact on soil, water, and crop resources needed to sustain animal and human life.
Congress decreed that the Federal Energy Regulatory Commission (FERC) is required to issue a permit for the construction of the Keystone Pipeline and is to do so inside 30 days of receiving the application. However, if "FERC fails to act on the application within 30 days the permit shall be deemed issued upon expiration of the 30 days." Further, Congress has tenaciously stated, "No presidential permits are required for the construction of the Keystone XL Pipeline Project." Unbelievably, Congress goes even further by dismissing the National Environmental Policy Act of 1969 as irrelevant and declared that it need not be considered for permit approval.
Other acts the congressional body must also see as irrelevant are the United States Pelly Amendment, Endangered Species Act, Canada's Fishery Act, and the International Convention on Nature Protection and Wildlife Preservation, as each one of these acts are being actively violated by both Canada and the United States with the continuation of utilizing Tar Sands. In addition to the potential devastation to the Heartland region, the North American scheme lays waste to protected wildlife reserves and waterways destroying vast species of fish, birds, and wildlife. Further, native grounds are decimated leaving many ill and homeless.
Congress believes it holds the power over America because it is directly threatening to shutdown funding that supports the nation's transportation network by September 28, 2012 unless the Keystone Pipeline scheme is approved. Aside from American citizens being directly threatened, Congress is overstepping its rights by shelving Presidential authority as well as forcing farmers to relinquish parts of their land so that pipeline can run directly through it. Before constituents buckle to congressional threats, it is wise to review the nation's history to glean the future of America's Heartland.
Oil History and Farming Futures:
From 2001 to 2011, America has had 679,012 tons of oil spilled, which is approximately 2,091,356,996 gallons. The cost to the constituency was about $517,923,057 while the fines imposed to oil companies directly responsible for spillage was only $163,705,050.
It is estimated that 12,800,000 constituents are regularly without work. The Keystone Pipeline expansion provides no permanent job placement for Americans and is only expected to temporarily employ about 5,000 people. Congress is not offering any job solutions with pipeline expansion only permanent problems.
No additional fuel resource is provided to the United States but the country assumes all of the risks and consequences of inevitable oil spills.
The beef industry nets the American economy approximately $142,000,000,000 annually.
Farm animals help provide stability to a downtrodden economy and a protein source to maintain a healthy body.
Instead of pursuing this futile expansion endeavor, consider permanently hiring constituents to manage and maintain existing oil accesses to prevent spills and export those oil resources. Not only does this provide long-term employment for citizens, it protects the nation's farmlands and provides an increased revenue stream through exporting a once wasted resource. Additionally, it helps reduce permanent planetary destruction of fertile soil, water resources, and aids in the reduction of planetary warming.
For those interested, sign the
Stop Keystone Pipeline from Decimating Heartland Animals.
Want to learn more? Stream, rent, or buy
Speaking Freely: John Perkins
for the eye opening crash course.
You Should Also Read:
Keystone Pipeline and Animal Viability
Tar Sands Extraction Mutates Animal Life
Northern Gateway Pipeline Guts Animal Habitats


Related Articles
Editor's Picks Articles
Top Ten Articles
Previous Features
Site Map



Follow @WildlifeWelfare
Tweet





Content copyright © 2022 by Deb Duxbury. All rights reserved.
This content was written by Deb Duxbury. If you wish to use this content in any manner, you need written permission. Contact Deb Duxbury for details.