Physical Preparations for Missionaries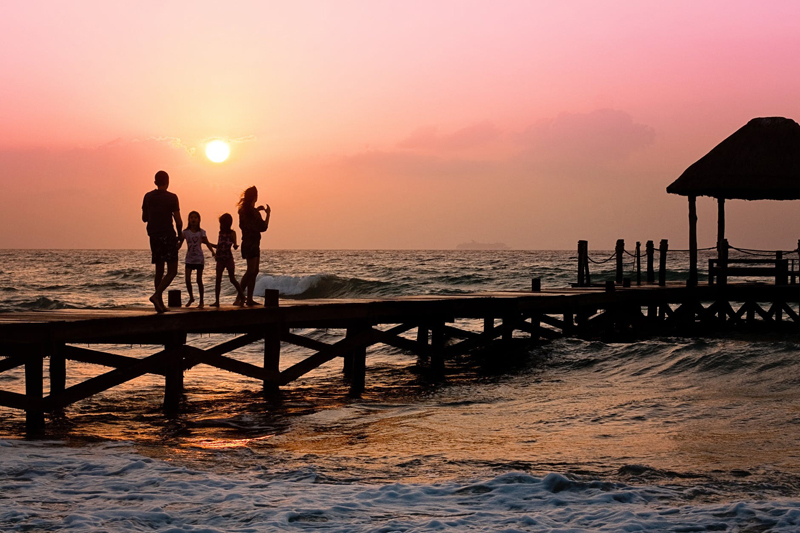 So, besides spiritual preparation and financial commitments, how to you physically prepare a missionary to serve?
These tips, gleaned from experience and the advise of others, may help.
LAUNDRY: Be sure your missionary knows how to wash clothes. Just telling them to separate the whites and wash darks with darks is not enough. They need to know how to read a washing machine, add the right amount of detergent and adjust water temperatures and levels as well as set the cycles. One mother I know teaches her children, when they are 12, to do their own laundry. From that point on they are responsible for their own clothes. She says their rooms stay cleaner, they take better care of their clothes and, best of all, they don't complain Monday morning when their uniform or favorite shirt isn't washed. By the time they go to college they are competent and teach many of their roommates how to do their laundry.
TYING A TIE: Okay, laugh, but lots of missionaries enter the field without knowing this simple task. Teach them. If you don't have someone in the home that can, ask a home teacher or a young men's advisor. Our branch actually had an activity where they taught the young men how to tie ties and the youth loved it. Even the young women wanted to learn.
MENDING: Does your missionary know how to sew on a button? They should. They should also know how to mend a split seam in pants or shirts. Knowing that simple skill can prolong their clothes and save a tremendous amount of money in the field. Teach them how to repair seams by hand! They may be in areas where there is no electricity or sewing machines available. It only takes a few minutes to repair a seam but will lengthen the life of the garment and keep them looking their best.
MOM HINT, you may want to reinforce all pant seams and armhole seams with a sewing machine before sending those new clothes out with your missionary. They will last longer.
IRONING: Teach your missionary how to iron a shirt without burning it. Also train them to hang up their clothes to avoid wrinkles and teach them how to hang pants on the crease. Since many missionaries serve in areas without electricity, knowing how to prevent wrinkles is just as important as how to remove them. An interesting note, I knew one young man who would lay his pants, on the crease, under his mattress. His pants always looked brand new because of it.
COOKING: Besides Top Ramen and boxed cake mixes, what can your missionary cook? The stories of eating rice and catsup or tortillas and peanut butter are real. Many missionaries eat like that because they don't know how to prepare anything else. True, their time in the kitchen is limited but it should be nutritious. Teach them to prepare simple, well-balanced meals. Bring your teenagers into the kitchen and let them learn. Start by letting them learn to fix their favorite meals and go from there. Teach them also to prepare foods from scratch. Do they know how to cook fresh vegetables or prepare fresh meat. Many foreign countries do not offer 'convenience' foods.
CLEANING: Most pre-missionaries know how to vacuum and sweep but little else. Missionary apartments may come furnished but those furnishings do not include a mom. Train them to wash the dishes, change sheets on the beds and scrub tubs and toilets. Often moms do those jobs because the kids complain so much about them. Work along side of them and train them how to handle even the yucky jobs. Teach them how to clean with simple tools and cleansers such as rags, soap and water, Ajax or Comet. Many foreign countries do not have the nifty chemicals, sprays or cleaning tools we have.
SIMPLE FIRST AID: Most scouts know this, but be sure they remember how to help.
BUDGETING: Missionaries need to make their money last an entire month or longer. Train them to allot a certain amount for each week and to plan ahead, setting some aside for unseen situations. It is better to budget well and end the month with too much money than not have enough. Besides costs of rent, food and transportation, they will need to plan for purchasing personal toiletries and medications if they get sick, as well as buying missionary supplies. Also tell them to budget carefully so they will have some funds ready to help others if needed or handle small emergencies.
SIMPLE LIFE: Do you recall the recent New Era article on caffeine and the young man who was so addicted to energy drinks? A wise stake president asked him to overcome that habit before he turned in his mission papers. What the youth thought would be easy actually took months to overcome! (See Energy Drinks: The Lift that Lets You Down, by Russell Wilcox, New Era, December 2008
Energy Drinks
)
Can your missionary live a simple life? Missionaries who are used to cell phones, computers, video games, certain foods, name-brand clothes and expensive toiletries may find it difficult to adjust to missionary life. Encourage them now to move away from those things.
Tell your future missionary to start now to live the life of a missionary. Encourage them to get up early, go to bed on time and read their scriptures daily. These traits do not become easy simply because they put on a name tag. While in the MTC I heard missionaries complain daily about the 6 a.m. alarm. Others, already used to rising early, were happier and ready to start their service to the Lord.
The better trained and prepared they are, the less they will fear the unknown. They will be better off, safer, healthier and more effective.
You Should Also Read:
Financially Preparing A Missionary


Related Articles
Editor's Picks Articles
Top Ten Articles
Previous Features
Site Map





Content copyright © 2022 by T. Lynn Adams. All rights reserved.
This content was written by T. Lynn Adams. If you wish to use this content in any manner, you need written permission. Contact Jamie Rose for details.