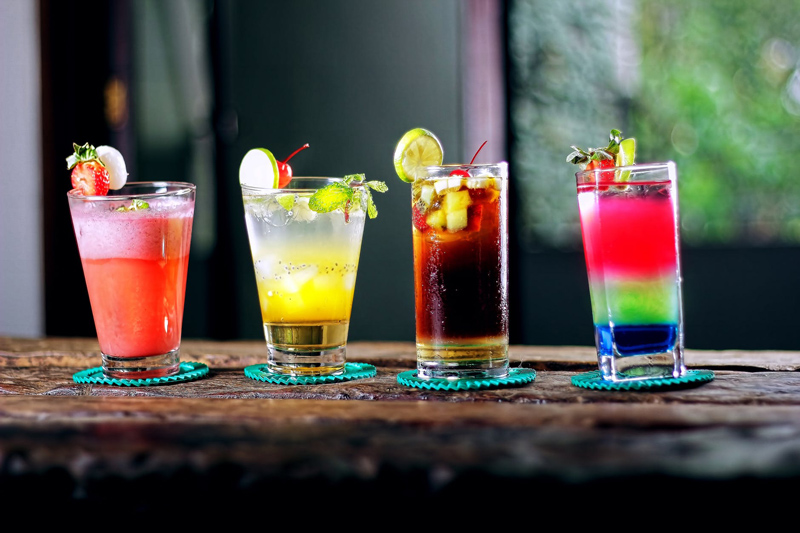 Ever been here? Yesterday, the party seemed like a great idea. Last night, the party was a great idea, especially when your old college roommate walked in around midnight so you stayed around for another couple of hours to catch up with her over yet another bottle of wine and a few of those same shots you used to slam in college. Today, you feel like living hell, your breath smells like death, and even your hair hurts with every step you take.

There's a doctor in Vegas who says he can fix all that. As long as you're actually in Vegas.

Billing himself as a hangover specialist, Dr. Jason Burke says he cures about 95% of all hangovers after just one short ride on his magic bus called Hangover Heaven.

Burke, a board-certified anesthesiologist, claims Vegas hangovers are some of the worst on the planet due to the city's extremely dry climate but there's also the never-ending-party atmosphere in a city that's as well lit (pun intended) at midnight as it is at noon and where vacationers and conventioneers throng by the millions to cram as much frenzied activity into a few short days and nobody wants down time because of partying too hardily.

A hop onto the Hangover Heaven bus for the specialized, patented 'salvation' treatment will set you back $200 and you'll be treated to IV hydration, medications to quell the nausea and inflammation of alcohol overdose, and vitamin supplements that will restock your bloodstream with whatever nourishment you lost last night. Salvation comes in less than an hour, although some salvation seekers claim relief as soon as 20 minutes into the journey.

Complete salvation may carry a heftier price tag than you're willing to bet on but a cool $130 will get you the 'redemption' treatment consisting of hydration the intravenous way but none of the FDA-approved drugs that come with the salvation package.

Sometimes a bus ride is just too much burden to bear, even if it's parked right outside your hotel's front door. Or you may prefer to seek salvation in the privacy of your own spinning hotel room instead of being carted around town on half a dozen spinning wheels.

Never fear. Dr. Burke's fully trained medical staff and all the magical elixirs in his medicine bag will come to your room to provide sweet relief to you - and your party buddies - in the comfortable sanctuary of your own bed. In-room treatment for one costs $500 but your friends in the same pain-wracked boat can slide by with just a $375 price tag, as long as all treatments are confined to just one room.

Burke and his heavenly team are ready to take on the hangovers of most Vegas victims but they will not treat people with certain medical conditions that include pregnancy, diabetes, kidney disease, and some gastrointestinal disorders. These folks shouldn't be enjoying a drinking binge, anyway, according to Burke, and he does not want his treatments to become an excuse for anyone to use alcohol abusively.

Alcohol poisoning is difficult for even the healthiest reveler to overcome and, as Dr. Burke says, "Alcohol overdose can kill you and Hangover Heaven cannot reverse death."



You Should Also Read:
Strip and Go Naked Cocktail Recipe
Escape route, Coming & Going, SOS Cocktail Recipes
Blood Alcohol Content


Related Articles
Editor's Picks Articles
Top Ten Articles
Previous Features
Site Map



Follow @drinkandbemerry
Tweet



Content copyright © 2023 by Sandy Hemphill. All rights reserved.
This content was written by Sandy Hemphill. If you wish to use this content in any manner, you need written permission. Contact Sandy Hemphill for details.