Birth Order Personalities – Middle Child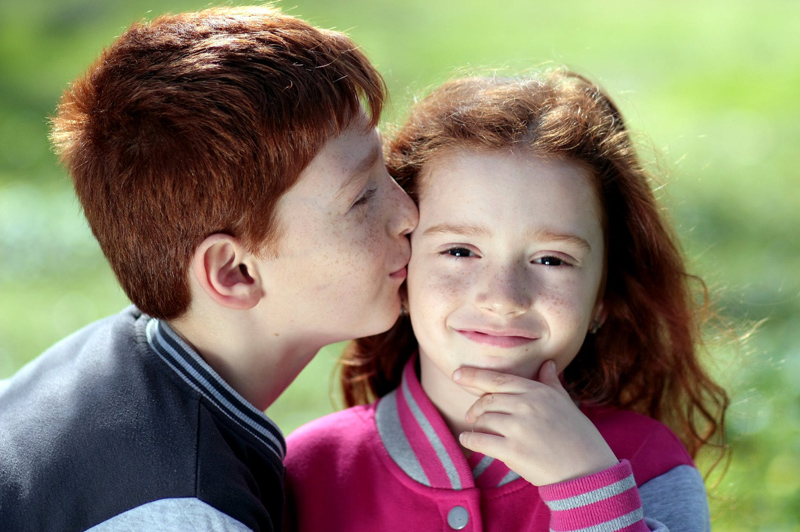 When reviewing the birth order theory set forth by Alfred Adler, the middle child is more complicated simply because we often define middle children as any child who falls between the first born and the last born. However there are distinctions that can be and probably should be made between the second born and the middle child.
Similarities between the second child and the middle born are obvious. For instance, they share a fierce independence since parents share their time and attention with other children. Parents also become more experienced and in many instances encourage independence in their children. The middle and the second child are also birth order positions where the gender exception scenario can be highlighted. If either is of the opposite gender of their first born sibling, the family dynamics of "gender politics" can completely overshadow the general design of the birth order theory.
However, the staple of the birth order personality for the middle child is the inability to compete effectively against the oldest and youngest child for parental attention and affection. The feelings of being ignored and forgotten are the foundation of what is known as the Middle Child Syndrome. In larger families, these feelings are shared amongst multiple children who often form alliances with each other. They share a common understanding of parental neglect or perceived favoritism of the oldest and youngest child.
Although the "true" (one of three) middle child does not have any other siblings in which to align themselves, interestingly enough, this position can have a positive effect on them. Many times their demeanor becomes more even-tempered and their overall attitude is more accepting in the "go along to get along" way. Middle children figure out early on that whining and complaining is not going to get them anywhere, but admittedly, they have a more difficult time figuring out their place within the family dynamics. This confusion may be the cause of the middle child constantly trying new things or frequently starting projects but not finishing them.
Many times they go in the opposite direction of their oldest sibling to carve out their own place of achievement and relish in the satisfaction of being capable of doing it on their own. They are sensitive to injustices and much less self-centered than their siblings (first born and last born), which allows them to maintain successful relationships. They are put in the position to learn social skills that are extremely useful, not only within their household, but within their social community.
I spoke to a few middle born adults and asked if they would have preferred being a first born. While they all loved the idea of receiving "special treatment" from their parents, they still all believed that being a middle kid was hard but in a good way.
"I know I would have gotten more stuff," said a "true middle" respondent, "but because I was largely overlooked, I got to figure things out for myself. No pressure, no spotlight and that was good for me. Even though there are
not as many pictures of me around the house
", she paused smiling, "I still wouldn't trade places. Not at all."
Maybe these independent, congenial middle born siblings are on to something. First and last born may have its privileges, but apparently being stuck in the middle have its advantages, too.
Just for fun,take the
Birth Order Quiz
You Should Also Read:
Birth Order Personality - Second Child
Other Middle Child Personalities
Birth Order Personalities - Youngest


Related Articles
Editor's Picks Articles
Top Ten Articles
Previous Features
Site Map





Content copyright © 2022 by Nina Guilbeau. All rights reserved.
This content was written by Nina Guilbeau. If you wish to use this content in any manner, you need written permission. Contact Nina Guilbeau for details.