10 Tips for Atkins Dieters on Coping with Relatives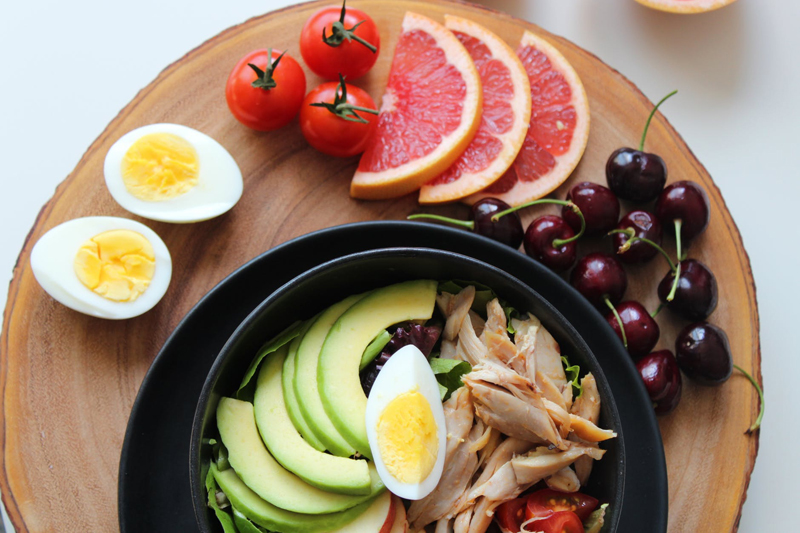 If you're on a low carb or Atkins diet, undoubtedly you'll have to cope with relatives or others who are not low carb savvy. Here are some tips on getting through the day.
1. You Can't Change People
Every person is the way they are. A Chinese restaurant near me always serves their soup boiling hot so it burns my mouth. I've tried repeatedly to get them to make it cooler. No dice. Now I drop 3 ice cubes into it and it is *perfect*. You can never change a person, you can only learn coping strategies. So find a way to cope.
2. Read Up on the Medical Backing
People have all sorts of inane reasons that low carb diets are dangerous. Most are based on ancient studies or hear-say. I keep a bunch of
Low Carb Medical News
on this site for that very reason. Most things that people THINK low carb is guilty of are completely wrong, and studies have proven it.
3. Bring a Dish to Share
Most low carb situations occur over ... food. Go figure. Instead of insisting your hosts serve a special menu for you, just bring a dish to share. There are SO many recipes on this site and others that are low carb and delicious, I doubt your hosts will even notice it's special. Which is the whole point. This is NORMAL FOOD we're talking about - we're just avoiding junk food.
4. It's Avoiding Processed Food
The main point of low carb diets is to avoid the junky, processed foods that modern man has foisted on us. Most of our processed food is full of soy powder. Most is full of salt and preservatives. NO diet thinks these things are healthy. You are in essence eating lots of fresh vegetables, drinking 8+ glasses of water, eating healthy oils, healthy fish, healthy meats.
5. Tons of Success Stories
If something works, it's worth it to do. There are THOUSANDS of success stories on low carb diets. In my family alone I know of many, many people who were overweight, diabetic or both who saved their health and lowered their cholesterol through these diets. It actually works if you follow it. If you don't follow it, it doesn't work. If someone falls off the diet because "I couldn't give up pizza" or "I couldn't give up Ring Dings", that is a statement about how BAD our current way of eating is, that it is so addictive and atrocious.
6. You're Living Proof
If you are following a low carb diet, you are losing weight, having great amounts of energy, eating delicious food and your body is becoming more healthy by the day. If someone is upset about that, THEY need to reevaluate their priorities.
7. Bring a Book
Many people are resistant through ignorance. You were ignorant once, too! Instead of arguing, hand them a book. Ask them to read it. If they disagree or have questions when they're done, you'll be happy to discuss things with them.
8. Recite a Food List
You can eat steak, asparagus, lobster tail, oysters. You can enjoy grilled chicken, fresh broccoli with cheese, salmon steaks and swordfish. A great meal for you is a delicious salad, fresh cucumbers, pork chops, green beans, a glass or two of wine and a dish of antioxidant-rich berries for dessert. Just what would they recommend instead that would be healthier?
9. Treat Them to a Meal
Invite any curious friends and relatives to come over to dinner sometime! Make a full, delicious low carb menu and demonstrate to them first hand just how you can eat on low carb. While it can be hard to explain to people how something works, if they eat it for themselves, it suddenly begins to make sense.
10. Change the Subject
There have always been people who have clung to invalid arguments. People believed the world was round and that you could sail off the end of the earth. People believed there were no such things as dinosaurs and that the thousands of bones being found belonged to old elephants and horses. People thought the sun revolved around the earth, and that the earth was the center of the entire galaxy. They held those beliefs until they died. So if you're stuck with someone who diligently holds on to invalid beliefs, let them. It's your job to keep yourself healthy, so stick with that goal even though you're surrounded by sugar-is-good-for-you neophytes. When you're old and healthy, you'll be the one enjoying the fruits of your beliefs!
Shimano Soft Sided Cooler from Amazon.com
Lisa Shea's Library of Low Carb Books


Related Articles
Editor's Picks Articles
Top Ten Articles
Previous Features
Site Map



Follow @LisaLowCarb
Tweet





Content copyright © 2023 by Lisa Shea. All rights reserved.
This content was written by Lisa Shea. If you wish to use this content in any manner, you need written permission. Contact Lisa Shea for details.