Basics - Low Carb Tips and Tricks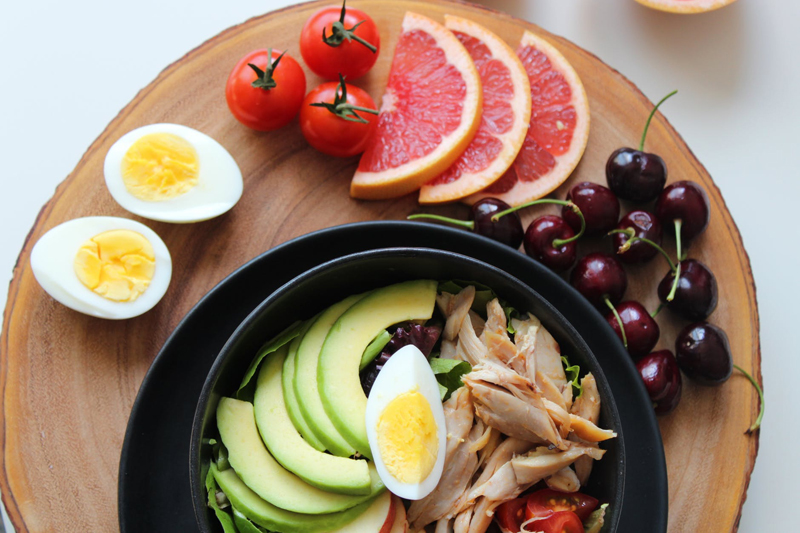 Looking to get started on a low carb diet? Here are tips and tricks to help you deal with cravings, allergies, sensitivities, vacations, and other situations!
10 Tips for Atkins Dieters on Coping with Relatives


If you´re on a low carb or Atkins diet, undoubtedly you´ll have to cope with relatives or others who are not low carb savvy. Here are some tips on getting through the day.
Appetite Control Tips


It makes sense. If you eat less food, your body takes in less energy, and has to burn more fat. This helps you to lose weight. The trick is in how to do this without starving!
Carbs to Avoid


Sometimes people look at carbs as an all-or-nothing prospect. They want to know which carbs to avoid. The answer is that, for long term balance, there are no Evil Carbs. It's all about finding a balance.
Cats and Low Carb


On one hand, you might think it's silly to think about diets for pets. On the other hand, look at the ingredient lists for your pet food. It's scary to think what we are NORMALLY feeding to our pets, and thinking it's healthy.
Clean your Cupboards - Feed the Birds!


Winter is the perfect time to go on or renew your low carb diet. For one thing, all that sugar-rich stuff on your shelves is perfect for your hungry feathered friends!
Dining Tips to Lose Weight


No matter what diet you're on, here are some simple and straightforward tips to setting your table to help you lose the weight. They of course work really well for low carbers!
Eating Breakfast Helps you Lose Weight


Are you skipping breakfast to drop some pounds? Research actually shows that EATING a good breakfast helps you lose weight and stay healthy. Fry up some eggs and learn more!
Handling Compliments


Often women who grow up heavy have a lot of trouble dealing with compliments. They deliberately do not want to dress well, because it might lead to a compliment and draw attention to them. Handling compliments well is a skill you can learn!
Healthy Body Fat Measurements


Many weight scales on the market also measure your body fat, by sending a gentle electric current through your body. What is a healthy body fat range, and how close are you?
Healthy Body Measurements


There are several ways to track the progress and status of your body´s healthy. Each one is important in its own way, and each should be taken in conjunction with the other measurements to track your overall body health.
Leptin - Appetite Hormone


Leptin is a critical hormone in the human body that helps to regulate hunger levels. It is tied closely with how overweight or obese a person is.
Low Carb Breakfast = Less Hungry at Lunch


Research done by the Oxford Brookes University reinforces what other studies have found - that eating a low carb breakfast helps control your hunger pangs at lunchtime.
Reduce Stress = Reduce Carb Cravings


Often your body craves sugar and carbs when it´s feeling stressed out or worn down. Your body does this even though it knows the post-carb crash will be worse than what you began with!
Restarting a Diet after a Vacation


We all know the challenges. We've gone on vacation. We've eaten a bit too much. How do we restart a diet when we're back home again?
Slow Music Reduces your Appetite


Are you looking to lose weight or maintain a healthy weight? Try playing slow music while you eat - it can reduce your intake by up to 40%!
Summertime on Low Carb


Summertime is easily the best time of year to be on a low carb healthy diet. Everything you eat is salads, fresh veggies, fresh fish, fresh on the grill! Embrace a healthy way of living - and get out and enjoy the sunshine!
Tips for Losing Over 100 Pounds


I know many people who have lost over 100 pounds on the low carb diet. Here are several tips to help you with this challenge.
Trying Different Diet Options


Life is not always immediately apparent from Moment One. We go through different jobs, date different partners and try different diets out as we progress through life.
Using Ketone Strips and KetoStix


If you´re on a low carb diet, you often track your progress using ketone strips. What are ketone strips, what is ketosis, and how do they work?
Using Portion Control = Feeling Full while Losing Weight


Portion control is often associated with plans such as Weight Watchers, and with being constantly hungry while eating "2 crackers only". When done properly, portion control can have you quite full and losing weight too.
Weight Milestone Signs


If your goal is to lose some weight, I *highly* recommend getting yourself a weight milestone sign. It is quite amazing how much these free signs help you achieve your goals!
What Are Good Carbs?


Are there really bad carbs, good carbs, and ugly carbs? A carb - or carbohydrate - is simply a measure of energy. You need to balance the energy you need with the nutrition that your body craves.
Editor's Picks Articles
Top Ten Articles
Previous Features
Site Map
Follow @LisaLowCarb
Tweet
Content copyright © 2018 by . All rights reserved.
This content was written by . If you wish to use this content in any manner, you need written permission.
Contact Lisa Shea for details.