The Bishop and the Decanter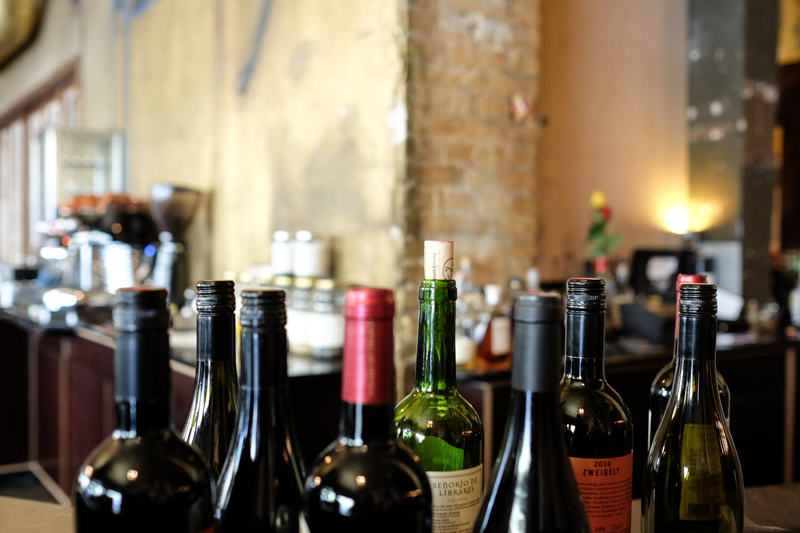 To decant a bottle of wine means to pour the contents into another container. This can be a purpose made decanter, a jug or another empty clean bottle.
It was usual to serve Port in a decanter because Port can develop a very heavy layer of sediment over time. By decanting carefully the clean bright wine can be separated from the dregs.
In Britain Port was served after dinner at grand dinners and banquets. The women would leave for another room, waiting staff dismissed, and the men could then light their cigars and talk informally.
The Port decanter was passed from diner to diner to serve themselves. Several traditions arose, one was that the decanter passed to the person on the left, who was – in seafaring terms – on the port side.
But a gentleman in deep discussion might not notice the decanter had reached him and those who were waiting would become impatient for him to pour his measure and get the decanter circulating again.
It would be considered rude to ask for the decanter outright so the tradition was to enquire if the man hogging the decanter knew the Bishop of Norwich. If that didn't suffice, and he confessed that in fact he did not know the Bishop, he would hear that, although the Bishop was a first rate chap in all other respects, his one fault was not passing the Port. Or alternatively, the Bishop did have many faults, but failing to pass the Port wasn't one of them.
I've heard, and used the question, myself when at gatherings of wine lovers where bottles are being passed around. Once the response I received was "Yes, of course – he is my brother! Are you his friend?" which involved me in an embarrassing explanation.
The Bishop originally referred to was Henry Bathurst, Bishop of Norwich from 1805 to 1837. Bathurst was by then an old man in his 90s with poor eyesight and a habit of falling asleep at the table after dinner, which accounted for the decanter coming to rest in front of him. But such was his capacity for imbibing that some said he used his ailments to excuse keeping the Port close to his glass.
A clever solution to the problem was found. A special decanter was created with a rounded base that could not be placed on a surface without rolling over and spilling its contents. Only by sitting the decanter in its supplied round wooden ring could it rest. Thus when the head of the table took the decanter from its base and passed it to his left, it had to pass from hand to hand with being able to be put down until it returned to the host. This type of decanter is known as a 'hoggit' – because you can't hog it.
The US Amazon site has
Dartington's Crystal Hoggit Decanter
and the UK Amazon site has the attractive
Hoggit Port Decanter
with a glass stand.
Do you decant your wine? Tell us on our
forum
.
---
Peter F May is the author of
Marilyn Merlot and The Naked Grape
which features more than 100 wine labels and the stories behind them,
PINOTAGE: Behind the Legends of South Africa's Own Wine
which tells the story behind the Pinotage wine and grape and
A Year in Paarl with A I Perold: Vine and Wine Experiments 1916
. The books are available from Amazon.
---
You Should Also Read:
Decanting Wine
Port
Dessert, Pudding and Sticky Wines


Related Articles
Editor's Picks Articles
Top Ten Articles
Previous Features
Site Map





Content copyright © 2023 by Peter F May. All rights reserved.
This content was written by Peter F May. If you wish to use this content in any manner, you need written permission. Contact Peter F May for details.