Time to Make Better Use of High School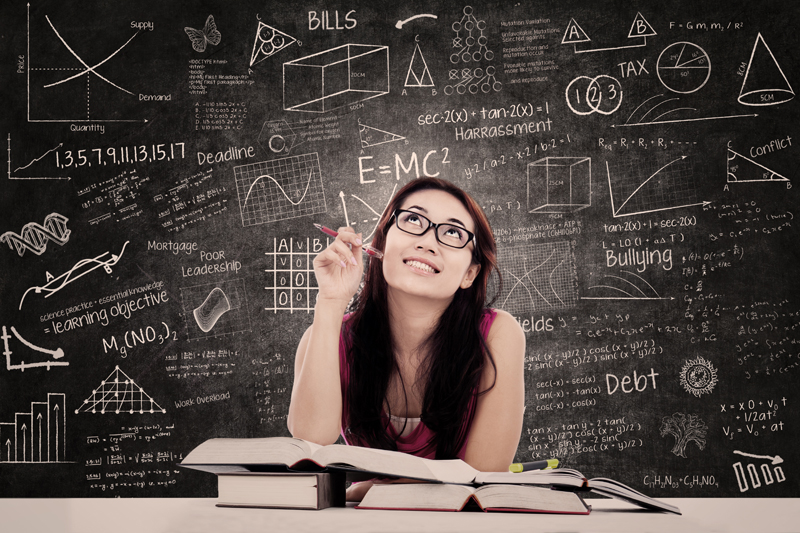 Everywhere you turn, we hear politicians, celebrities, and TV ads for insurance harping on the importance of sending all children to college.

At the same time, we hear about college graduates who did everything they were told they must do in order to "get a good job" who not only can't get a job that pays enough to cover utilities, but are burdened with an enormous student loan debt.

It's time to tune out the "everybody must go to college" noise and take a closer look at what use is being made of tax-supported education in grades 7-12.

Many U.S. parents and their children do not take high school seriously enough. They tend to view high school as an extension of childhood, a time in which "kids can be kids" before having to think about the "real world."

News bulletin: High school IS the real world.

Sixteen-year-olds who behave like jerks to their teachers are going to behave like jerks to their employers and their spouses.

Fourteen-year-olds who constantly blame their failure to turn in assignments on the dog, their parents, traffic, etc., will go through life making excuses for their own lack of gumption.

Twelfth-graders who are still writing it's for its and starting sentences with Me are not going to miraculously master standard English as the principal hands them their diplomas.

As many as 66% of high school seniors go directly to college, but as many as 50% of them require remediation classes in math and English before they can proceed to university-level courses. Fifty percent of the students who begin college do not complete a degree.

Americans toss the word "college" around pretty freely. What I mean by "college" is a four-year university. Others use the word for any post-secondary training facility.

Whatever you mean by "college," the fact remains that too many high school graduates enter post-secondary educational programs without having mastered the work that was presented to them at the secondary level.

Even in the face of these statistics, there's a present trend to lower the standards for college admission in order to attract more students.

Time to raise the standards for high school admission
Grades K-6 can reasonably be regarded as the grades of childhood. During these grades children learn how to function in groups and how to control their impulses. This is the time for them to master basic math concepts, basic language concepts and to acquire the ability to read fluently at their intellectual level.

By the end of sixth grade children should have acquired a broad knowledge of American and world history, literature and the natural world. They should know how to use books and online tools to find information, and they should have mastered guidelines for verifying the authenticity of information. They should be able to read fluently at their grade level and they should be able to speak a form of standard English that is free of gross grammar errors and unconventional usage or pronunciation. If they have not mastered these basics, they can still do so during Grades 7 and 8.

Grades 7-8 are the launching pad for high school
Grades 7-8, and not the freshman year in college, are the levels at which to address the remediation of basic skills and content acquisition.

Here are my suggestions for school reform that would address the problem of unprepared high school graduates.

Schools would mark the transition between Grades 6 and 7 with a major parent-teacher conference to review the student's elementary school record. If any deficiencies should exist, teachers and parents would then agree on a remediation plan to be implemented outside of regular class sessions. Students and parents would be informed that students still not reading or writing at grade level by the end of Grade 8 will not be admitted to high school. They would go instead into an intermediate setting where the causes of their continued failure could be addressed by specialists.

With this type of screening in place between Grades 8 and 9, U.S. high schools would see an enormous improvement in the quality of their graduates.


Related Articles
Editor's Picks Articles
Top Ten Articles
Previous Features
Site Map





Content copyright © 2022 by Maeve Maddox. All rights reserved.
This content was written by Maeve Maddox. If you wish to use this content in any manner, you need written permission. Contact Maeve Maddox for details.