SciFiTV Talent Profile - CCH Pounder, Genre Roles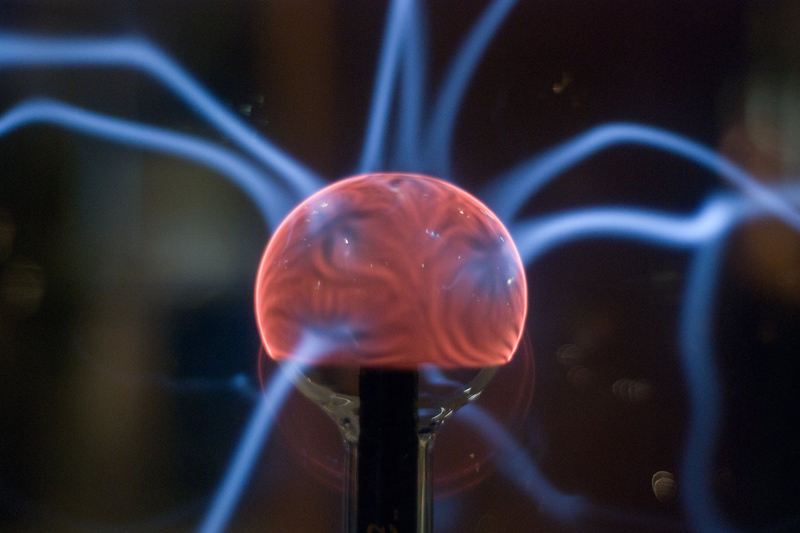 In this second installment of our SciFiTV Profile, we shed some light on actress CCH Pounder's non-"Warehouse 13" career. She has played many fascinating genre characters, including acting roles and voiceover gigs in shows like "Justice League," "The Outer Limits," "Batman Beyond," "Gargoyles," "Tales from the Crypt," "The X-Files" and tons more.

Born on Christmas Day in Guyana, Pounder was raised on a sugar cane plantation but moved to the U.S. as a girl. She attended a convent boarding school in the U.K., then went to New York after high school to study at Ithaca College. Her first roles included "All That Jazz" and "I'm Dancing As Fast As I Can," but she's also well known for dramas like "Go Tell It on the Mountain." She also voiced a character in James Cameron's "Avatar." Thanks to a SyFy press conference call, we were able to find out a little more about her career and her work in science fiction television.

On her voicework on "Avatar": "'Avatar' has huge credits. They're really, really long. And I know lots of people who stayed to determine whether that was my voice or not. I got that a lot from lots of mail, lots of Facebook reaction on that. It's really interesting that the folks who were under 15 years old who are friends of 'Justice League" recognized Amanda Waller's voice, knew even while speaking another language, knew that it was me, which felt pretty amazing."

On the challenges of voice acting: "I don't find them very, very different at all. But there's one thing though, that I really do want to clear up, particularly for something like 'Avatar,' which a lot of people consider that voice acting--but in fact, you're doing a full-bodied acting where your physicality is what you're actually seeing on the film. What you're not seeing is what I look like. You're seeing what the avatar looks like. So a lot of people got confused by that, and it took us a really long time to explain that, oh no, this is not an animated voice thing. This is actually actors acting, but they look physically different. But all the physical stuff that they did, all the gestures, all the eye movements--that was all us doing the work. There are going to be a lot of changes then, because that's basically I think one of the new things--new parts of technology and incorporated with acting that's going to be happening, and it's going to be a regular part of our lives."

On meeting people who quote "The Tales from the Crypt: Demon Knight": I tend to get people who'd make their arm disappear. They like to do the arm-disappearing and the swigging-the-vodka moment a lot. And so even if they don't speak to me, right away you know exactly what they're talking about and what they meant, and they get a thrill of like 'I thought you knew what I was talking about!'"

On getting her start in acting: "I grew up in England in a boarding school. And I got hit at the back of the head by a cricket ball. I had short-term memory and the nuns thought, 'Oh, you know what, if we taught her poems, perhaps it'll get her memory going.' And so I used to learn this poems by rote and recite it back to the nuns. I should say the nun, then the nuns, because the more I recited them back, the more poems I learned, the larger the audience of nuns became. So that was my first audience--me and my crappy memory reciting poetry to nuns. And then I entered amateur theater and then became professional, all in a nutshell. But it was really because of that cricket ball. Because I was going to be a doctor, of course, like every other kid in the world. And that's how it originally happened, and I was in the theater for many, many years before I came to television and film. And they were all by acident. So this has been guided by kismet, and good luck, and timing."

On working on "Millennium" and "The X-Files": I thought that was the darkest show on Earth and I kept saying over and over to Chris Carter, 'But Chris, it's so dark. There's no hope.' He said, 'No, but it's something that there's a glimmer, and I said, 'I never saw the glimmer.' 'X-Files' on the other hand--[it] was Agent Lucy Caston that I played for them--it was a marvel of efficiency. And I really had a very, very good time in 'X-Files,' and there was a moment there when I thought, 'Oh, this would be recurring,' and then we moved onto 'Millennium.' X-Files I found totally fascinating. That was terrific and scary and weird in lots of ways, but 'Millennium' I found scary and dark and dark and dark. And it was actually kind of depressing when I'd go to work. It was sort of like, you're never going to get out of this fog. And I was actually really amazed that there's a group of people who are really staunch 'Millenniumers' or whatever. They are really behind it. That's a dark series….Even though I thought the writing in it was really super and the look of it was pretty amazing, I just thought that in terms of telling stories, that lightness had to be a huge part of the story. I didn't think there was very much light in it. I should have asked Chris Carter what he was going through at the time."

On being recognized: "I think that there's a thorough line in all of them, and that is, the character is always very, very believable. And people seem to relate to personally that there is a truth in her that they recognize in themselves or other people that they know, so that she's not foreign or distant or alien. A lot of people, when I'm walking around on the streets, think that I was their high school principal, because she was so amazing."

CCH Pounder can currently be seen as recurring character Mrs. Frederic on SyFy Channel's "Warehouse 13."



You Should Also Read:
Part I of SciFiTV Talent Profile: CCH Pounder
SyFy Channel's Warehouse 13 site


Related Articles
Editor's Picks Articles
Top Ten Articles
Previous Features
Site Map





Content copyright © 2022 by Helen Angela Lee. All rights reserved.
This content was written by Helen Angela Lee. If you wish to use this content in any manner, you need written permission. Contact Helen Angela Lee for details.