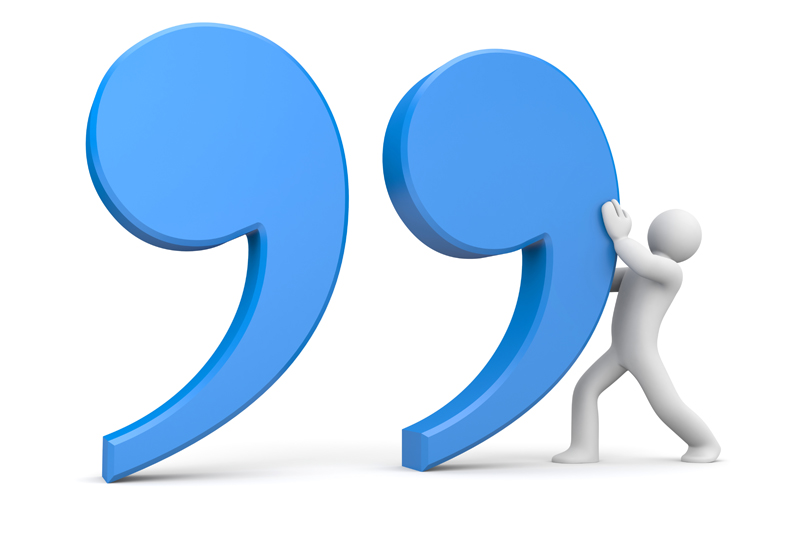 "So remember while December Brings the only Christmas day, In the year let there be Christmas In the things you do and say."
--Anonymous
"Until one feels the spirit of Christmas, there is no Christmas. All else is outward display--so much tinsel and decorations. For it isn't the holly, it isn't the snow. It isn't the tree not the firelight's glow. It's the warmth that comes to the hearts of men when the Christmas spirit returns again."
--Anonymous
"Remember This December, That love weighs more than gold!"
--Josephine Dodge Daskam Bacon
"There is no name so sweet on earth, no name so sweet in heaven, The name, before His wondrous birth, to Christ the Savior given."
--George W. Bethune
"Isn't it funny that at Christmas something in you gets so lonely for - I don't know what exactly, but it's something that you don't mind so much not having at other times."
--Kate L. Bosher
"I am not alone at all, I thought. I was never alone at all. And that, of course, is the message of Christmas. We are never aone. Not when the night is darkest, the wind coldest, the word seemingly most indifferent. For this is still the time God chooses."
--Taylor Caldwell
"There has been only one Christmas - the rest are anniversaries."
--W.J. Cameron
"Christmas is the gentlest, loveliest festival of the revolving year - and yet, for all that, when it speaks, its voice has strong authority."
--W.J. Cameron
"O Christmas Sun! What holy task is thine! To fold a world in the embrace of God!"
--Guy Wetmore Carryl
"Great little One! whose all-embracing birth Lifts Earth to Heaven, stoops Heaven to Earth."
--Richard Crashaw
"Christmas is a time when everybody wants his past forgotten and his present remembered. What I don't like about office Christmas parties is looking for a job the next day."
--Phyllis Diller
"I sometimes think we expect too much of Christmas Day. We try to crowd into it the long arrears of kindliness and humanity of the whole year. As for me, I like to take my Christmas a little at a time, all through the year. And thus I drift along into the holidays - let them overtake me unexpectedly - waking up some find morning and suddenly saying to myself: "Why, this is Christmas Day!" "
--David Grayson
"At Christmas A man is at his finest towards the finish of the year; He is almost what he should be when the Christmas season's here; Then he's thinking more of others than he's thought the months before, And the laughter of his children is a joy worth toiling for. He is less a selfish creature than at any other time; When the Christmas spirit rules him he comes close to the sublime..."
--Edgar Guest
"Oh! lovely voices of the sky Which hymned the Saviour's birth, Are ye not singing still on high, Ye that sang, "Peace on earth"?"
--Felicia Hemans
"The magi, as you know, were wise men - wonderfuly wise men who brought gifts to the Babe in the manger. They invented the art of giving Christmas presents."
--O. Henry
"Roses are reddish Violets are bluish If it weren't for Christmas We'd all be Jewish."
--Benny Hill
"It comes every year and will go on forever. And along with Christmas belong the keepsakes and the customs. Those humble, everyday things a mother clings to, and ponders, like Mary in the secret spaces of her heart."
--Marjorie Holmes
"Fail not to call to mind, in the course of the twenty-fifth of this month, that the Divinest Heart that ever walked the earth was born on that day; and then smile and enjoy yourselves for the rest of it; for mirth is also of Heaven's making."
--Leigh Hunt
"The joy of brightening other lives, bearing each others' burdens, easing other's loads and supplanting empty hearts and lives with generous gifts becomes for us the magic of Christmas."
--W. C. Jones
"The only blind person at Christmastime is he who has not Christmas in his heart."
--Helen Keller
"The star of Bethlehem was a star of hope that led the wise men to the fulfillment of their expectations, the success of their expedition. Nothing in this world is more fundamental for success in life than hope, and this star pointed to our only source for true hope: Jesus Christ."
--D. James Kennedy ("Following the Star" in Christmas Stories for the Heart)
"Christmas is a time when kids tell Santa what they want and adults pay for it. Deficits are when adults tell the government what they want and their kids pay for it."
--Richard Lamm
"Except the Christ be born again tonight In dreams of all men, saints and sons of shame, The world will never see his kingdom bright."
--Vachel Lindsay
"Your friendship is a glowing ember Through the year; and each December From its warm and living spark We kindle flame against the dark And with its shining radiance light Our tree of faith on Christmas night."
--Thelma J. Lund
"From Home to home, and heart to heart, from one place to another. The warmth and joy of Christmas, brings us closer to each other."
--Emily Matthews
"Probably the reason we al go so haywire at Christmas time with the endless unrestrained and often silly buying of gifts is that we don't quite know how to put our love into words."
--Harlan Miller
"Let Christmas not become a thing Merely of merchant's trafficking, Of tinsel, bell and holly wreath And surface pleasure, but beneath The childish glamour, let us find Nourishment for heart and mind. Let us follow kinder ways Through our teeming human maze, And help the age of peace to come."
--Madeline Morse
"Christmas is a time when you get homesick - even when you're home."
--Carol Nelson
"Only in souls the Christ is brought to birth, And there He lives and dies."
--Alfred Noyes
"What is Christmas? It is tenderness for the past, courage for the present, hope for the future. It is a fervent wish that every cup may overflow with blessings rich and eternal, and that every path may lead to peace."
--Agnes M. Pharo
"There is a remarkable breakdown of taste and intelligence at Christmastime. Mature, responsible grown men wear neckties made of holly leaves and drink alcoholic beverages with raw egg yolks and cottage cheese in them."
--P.J. O'Rourke
"Christmas begins about the first of December with an office party and ends when you finally realize what you spent, around April fifteenth of the next year."
--P.J. O'Rourke
"Peace on earth will come to stay, When we live Christmas every day."
--Helen Steiner Rice
"Bless us Lord, this Christmas, with quietness of mind; Teach us to be patient and always to be kind."
--Helen Steiner Rice
"For the spirit of Christmas fulfils the greatest hunger of mankind."
--Loring A. Schuler
"Let us keep Christmas beautiful Without a thought of greed, That it might live forevermore To fill our every need, That it shall not be just a day, But last a lifetime through, The miracle of Christmastime That brings God close to you."
--Garnett Ann Schultz
"Heap on the wood!-the wind is chill; But let it whistle as it will, We'll keep our Christmas merry still."
--Sir Walter Scott
"And the Grinch, with his Grinch-feet ice cold in the snow, stood puzzling and puzzling, how could it be so? It came without ribbons. It came without tags. It came without packages, boxes or bags. And he puzzled and puzzled 'till his puzzler was sore. Then the Grinch thought of something he hadn't before. What if Christmas, he thought, doesn't come from a store. What if Christmas, perhaps, means a little bit more."
--Dr. Seuss
"A song was heard at Christmas To wake the midnight sky: A saviour's birth, and peace on earth, And praise to God on high. The angels sang at Christmas With all the hosts above, And still we sing the newborn King His glory and his love."
--Timothy Dudley-Smith ("A Song was Heard at Christmas")
"And the angel said unto them, "Fear not! For, behold, I bring you tidings of great joy, Which shall be to all people. "For unto you is born this day in the city of David A Saviour, which is Christ the Lord. And this shall be a sign unto you: Ye shall find the babe wrapped in swaddling clothes, Lying in a manger."
--St. Luke ii. 10-12
"I stopped believing in Santa Claus when I was six. Mother took me to see him in a department store and he asked for my autograph."
--Shirley Temple
"At Christmas play and make good cheer, For Christmas comes but once a year."
--Thomas Tusser, The Farmer's Daily Diet
"Perhaps the best Yuletide decoration is being wreathed in smiles."
--Unknown
"If there is no joyous way to give a festive gift, give love away."
--Unknown
"Many banks have a new kind of Christmas club in operation. The new club helps you save money to pay for last year's gifts."
--Unknown
"Why does Scrooge love Rudolph the Red-Nosed Reindeer? Because every buck is dear to him"
--Unknown
"Christmas is a race to see which gives out first - your money or your feet."
--Unknown
"A Christmas shopper's complaint is one of long-standing."
--Unknown
"Until one feels the spirit of Christmas, there is no Christmas. All else is outward display--so much tinsel and decorations. For it isn't the holly, it isn't the snow. It isn't the tree not the firelight's glow. It's the warmth that comes to the hearts of men when the Christmas spirit returns again."
--Unknown
"May Peace be your gift at Christmas and your blessing all year through!"
--Unknown
"Until one feels the spirit of Christmas, there is no Christmas. All else is outward display--so much tinsel and decorations. For it isn't the holly, it isn't the snow. It isn't the tree not the firelight's glow. It's the warmth that comes to the hearts of men when the Christmas spirit returns again."
--Unknown
"Are you willing to believe that love is the strongest thing in the world - stronger than hate, stronger than evil, stronger than death - and that the blessed life which began in Bethlehem nineteen hundred years ago is the image and brightness of the Eternal Love? Then you can keep Christmas."
--Henry Van Dyke
"So here comes Gabriel again, and what he says is "Good tidings of great joy ... for all people." ... That's why the shepherds are first: they represent all the nameless, all the working stiffs, the great wheeling population of the whole world."
--Walter Wangerin Jr. (Preparing for Jesus)
"'Tis blessed to bestow, and yet, Could we bestow the gifts we get, And keep the ones we give away, How happy were our Christmas day!"
--Carolyn Wells, ("A Christmas Thought" Folly for the Wise)
"Somehow not only for Christmas But all the long year through, The joy that you give to others Is the joy that comes back to you. And the more you spend in blessing The poor and lonely and sad, The more of your heart's possessing Returns to make you glad."
--John Greenleaf Whittier
"Never worry about the size of your Christmas tree. In the eyes of children, they are all 30 feet tall."
--Larry Wilde, The Merry Book of Christmas
"Our hearts grow tender with childhood memories and love of kindred, and we are better throughout the year for having, in spirit, become a child again at Christmas-time."
--Laura Ingalls Wilder
Rockefeller Center and th...
You Should Also Read:
Quotations about Christmas
Santa Claus Poetry
New Years Poems


Related Articles
Editor's Picks Articles
Top Ten Articles
Previous Features
Site Map





Content copyright © 2021 by Danielle Hollister. All rights reserved.
This content was written by Danielle Hollister. If you wish to use this content in any manner, you need written permission. Contact Nicole Cardillo for details.