Why Choose Vegetarianism?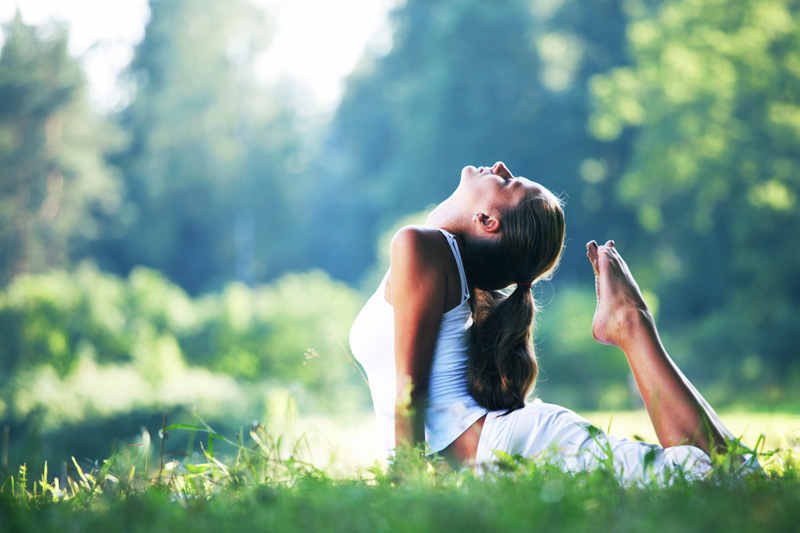 Why choose vegetarianism? This question can have many answers. People choose this diet for all types of reasons, some stemming from personal considerations and others because of external influences. I chose vegetarianism because I wanted to have more control over my life in general. Being conscious of what I was eating was my first step. For many people, choosing to cut out meat from their diet can symbolize ridding themselves of excess baggage, literally and figuratively. For myself, this is exactly what it meant.
Being vegetarian through that time helped me to gain a better perspective on eating and broadened my horizons on all the possibilities within a vegetarian framework. I learned about foods I'd never heard of before and became much more knowledgeable on nutrition and most specifically, holistic nutrition. I also learned how beneficial vegetarianism is from a purely physiological standpoint.
Many studies show the health effects on the body of the average meat eater's diet compared to the health benefits of a vegetarian diet on the body. With a typical meat eater's diet, the cardiovascular system suffers greatly and the digestive system experiences constant distress also. One common consequence of over consumption of meat for example is cardiovascular disease. It is in fact, one of the leading causes of death in developed countries. Vegetarianism on the other hand has been proven through countless studies to lower the risk and consequences of cardiovascular disease. It's even been shown to drastically reverse the effects of cardiovascular disease. This is just one example of the many benefits of a vegetarian diet.
So if you are convinced that vegetarianism is the way to go for you, here are two easy ways to start cultivating the habit.
1. Find a good cookbook.
Figuring out what to eat can be overwhelming when transitioning to vegetarianism. You don't just want healthy food, you want delicious healthy food. The best way is to get a quick and easy style cookbook that can get your creative juices on things to make. There are way more types of vegetables then there are types of meat so the possibilities are almost limitless.
One cookbook that I'm looking to try is the
The Vegetarian Meat and Potatoes Cookbook
. This book is pretty amazing. The author wanted to steer her meat loving family towards a vegetarian pallet and so she created these recipes that she claims even a meat eater would have trouble identifying as vegetarian.
2. Snack on fruits and vegetables.
I have a bag of apples at my desk at work and I snack on carrot sticks throughout most days. Incorporating fruits and vegetables into your routine as your snack is an excellent way to get more of them. Grapes, bananas, oranges – basically any fruit that is portable and not too messy will do. This is the same for vegetables – celery and cucumbers for example are some favorites of mine.
These are two very simple action steps that you can take even if you aren't ready to jump full force into vegetarianism. As long as you are making an effort to increase your intake of the other food groups and minimize the intake of all meats, you'll be well on your way to full vegetarianism.


Related Articles
Editor's Picks Articles
Top Ten Articles
Previous Features
Site Map



Follow @etniqminerals
Tweet



Content copyright © 2023 by Leah R. Patterson. All rights reserved.
This content was written by Leah R. Patterson. If you wish to use this content in any manner, you need written permission. Contact Leah R. Patterson for details.