Insensitive response to Deafness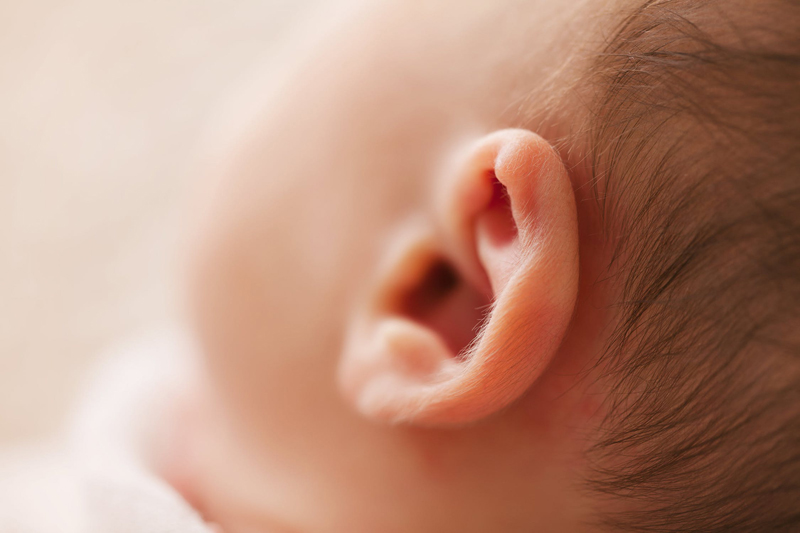 Most of us have been subjected to the insensitivity of others because we didn't hear them speak to us. It's as simple as someone looking at you as if you are stupid, shouting at you or someone staring at your processor.

Usually, when it's a stranger we can ignore their responses. But what if it is your close friends and family members who show this insensitivity? You can choose your friends and if they are constantly insensitive then you can walk away. But when family members don't understand it can be extremely difficult to deal with.

Are people intentionally nasty? I don't think so but lack of sensitivity and understanding towards our hearing loss is difficult for everyone. We feel left out and our family has no idea how to deal with us.

Most of us love our family and don't want to give up on them and as difficult as it may be, we need to share our feelings, needs and expectations with those close to us. Whether we find it hard or not, generally the onus is on us to explain the changes and how we feel. If we want to be treated better we have to explain how their words and behaviours hurt us and this is not always easy.

These are some of the responses people have to us when we go deaf

They do not understand, we don't look different and therefore don't acknowledge our problem. Most people have never had any close hand experience of deafness and because deafness is hidden we don't look like we have a problem. Because they can't understand then they don't acknowledge we have a problem and expect us to be the same and sometimes get annoyed when we aren't.
An expectation that a hearing aid or cochlear implant returns normal hearing. This type of insensitivity is caused by a lack of understanding of the limitations of technology. After all glasses usually give back close to perfect vision and it's my experience that most people think a hearing aid give back perfect sound. The only way is to explain, often many times and in many ways, how these devices work. My cochlear implant returned me from being totally deaf to almost normal hearing…but the emphasis must be on 'almost'. There are circumstances where I can hear as well as anyone but other times when it is difficult for me, such as in background noise.
Our deafness makes them uncomfortable. Most people turn their head when they see someone who is disabled. They feel uncomfortable, don't know how to deal with them and don't wish to be seen staring. It's not much different when someone is deafened because they don't know how much is understood and no longer know how to communicate. We make the hearing people feel uncomfortable. It is up to us as a deafened person, to explain what we can and can't hear and to help those around us to communicate effectively with us.
They ignore us. The easiest thing to do if people are uncomfortable with someone is to ignore them. They do this by excluding us from invitations to parties, functions or shopping trips when previously we would have been invited. This means they don't have to explain to anyone about our deafness or cover for us in some way. Again, it is up to us to let people know what we do and don't want to attend and how being left out hurts us.
We get yelled at. Another common response and misconception is that yelling will help us hear. Perhaps for mild deafness louder volume will help – but for those with moderate to profound deafness yelling usually makes it harder to understand because loud sound often includes distortion. Ask people to face us, speak clearly, a little slower but generally not louder.
We get treated like a child. Some people over annunciate and use childish words and mannerisms. It's like we lost our brains along with our hearing. Again, explain we just need them to face us, speak clearly, a little slower but generally not louder.
They say or do insensitive things. When people don't understand they can't recognise we have a problem and therefore can say or do very insensitive things. We might get introduced as 'my deaf friend' or 'my sister, the deaf one.' We do need people to know that we are deaf but it needs to be done in a sensitive way. I ask well meaning friends or family to let me explain to others.
'Pardon' – the joker. How I hate the supposed joke when someone responds with 'pardon' when I tell them I am deaf. (I'd love a $1 for every time I've had it said to me!) This one makes me quite annoyed but I usually laugh because if I don't I'm the one who will be upset not the joker.
You have changed. Well surprise! Of course I've changed. I've gone from a normal hearing person who communicated well in a hearing world, to (often) suddenly not understanding nor being able to interpret the things going on around me. The expectation that everything will go on the same as it always has is unrealistic. I am lost and grieving for my loss. I can't understand the world in the way I used to. It's like I've gone to a foreign country where I can't understand the language.

As a friend said "As we move forward and have experienced a life changing phase in our lives, our priorities change, sometimes our tolerance levels change, and we look at things differently." We must recognise that we have changed and we have to develop tolerance. It is up to us to let people know when they are insensitive and how their behaviour hurts us.

You Should Also Read:
Understanding deafened adults
Defined by Deafness
Deafness Impact on family and friends


Related Articles
Editor's Picks Articles
Top Ten Articles
Previous Features
Site Map





Content copyright © 2022 by Felicity Bleckly. All rights reserved.
This content was written by Felicity Bleckly. If you wish to use this content in any manner, you need written permission. Contact Felicity Bleckly for details.