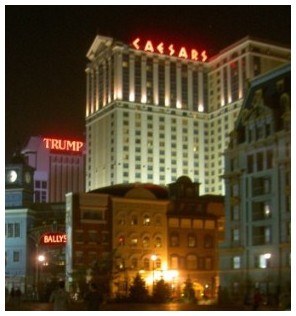 It was a life-changing moment for her, a discovery of her own inherent power. She and her mom had been at Caesar's in Atlantic City, looking for a restaurant that was not tied-in with the noise and the clatter of the casinos. They found an Irish Pub, and the whisky burger looked good, so they stayed. Her mom thought it would be a good idea to order beer.

Diane had stopped in my office a few months ago for a bit of coaching on beer. After all, she was of Hungarian heritage and had belonged to a German soccer team as a young girl. So, she should know about beer, right?

Her mom decided to rely on her decision. They ordered a creamy crab-dip appetizer as a warm-up to the burgers. Diane decided to review the beer menu carefully. There were lots of craft beers that looked good, and she remembered that a beer that is high in alcohol is not always dark. She asked her server about the beers on the menu. Much to her surprise, the server was well educated in beer and delighted to be consulted.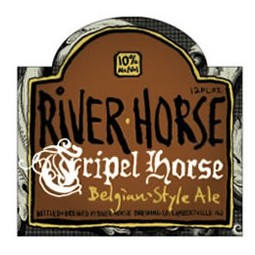 "You would have been so proud of me!" she gushed. "I was proud of me." She chose Tripel Horse, a Belgian Tripel crafted by River Horse Brewing in Lambertville, New Jersey, USA. "It was 10% alcohol," she said, "and I felt my head begin to get a little woozy as I neared the end of my drink."

She described all the details like a person who had fallen in love. This beauty, the beer, was golden and hazy, with a white, creamy head. She was shocked at the citrusy aroma, and "something else that made it really different from a Blue Moon."

I explained that the yeast used in a tripel will linger in the flavor, while bringing out those citrusy orange and lemon characteristics, as well as spiciness, clove, and hints of flowers. She wondered why the alcohol was so high.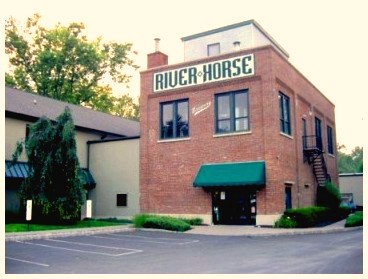 The amount of Pale malts used is three times greater than that used in the average beer. In brewing dubbels and tripels, brewers add beet sugar, also known as Belgian candi sugar, to create additional carbohydrates for the yeast to consume. As they assimilate these sugars, the yeast give off ethanol (alcohol) and carbon dioxide. The candi sugar will also provide a lighter body feel, making you feel less full than you would when drinking a beer of much lower alcohol content. These beers are well carbonated, and will often have a large, fluffy head. They are also potent.

She was stunned at how well the flavors merged with both the crab dish and the burger. This is because Belgian Tripels are extremely versatile drinks. When matching foods with beer, you want to use the three C's as a guide: cut, complement, or contrast. Highly hopped beer will serve the task of cutting the heat of Caribbean Jerk Chicken or tempering the sweetness in Crème Brûlée. Belgian tripel is not highly hopped, so its role is one of complementing and contrasting.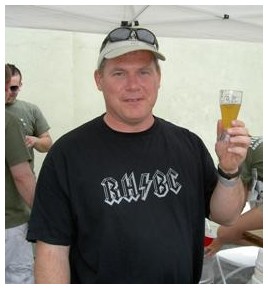 Tripel Horse complemented the complex flavors in the crab dip, while adding that "citrusy zest" that goes so well with shellfish. It re-positioned itself with the whisky burger, contrasting the sweetness of the sauce, and lightening the rich profile of the beef. The high alcohol level also stood up to the hefty flavors of both dishes.

Her mom, who is well-versed in mixing cocktails, complimented her on choosing a beer that they both found highly appealing. She was thrilled that her daughter was so up with the latest styles in the field of craft beer.

Cheers!

Photos are (from top): Caesar's, Atlantic City, New Jersey; Tripel Horse beer label; River Horse Brewery, Lambertville, New Jersey; Chris Walsh of River Horse Brewing
 
The olfactory cannon from Spiegelau:
Spiegelau 2-Pack Beer Classics IPA Glass, 19-Ounce


Add to your understanding of what you are tasting:
Tasting Beer: An Insider's Guide to the World's Greatest Drink