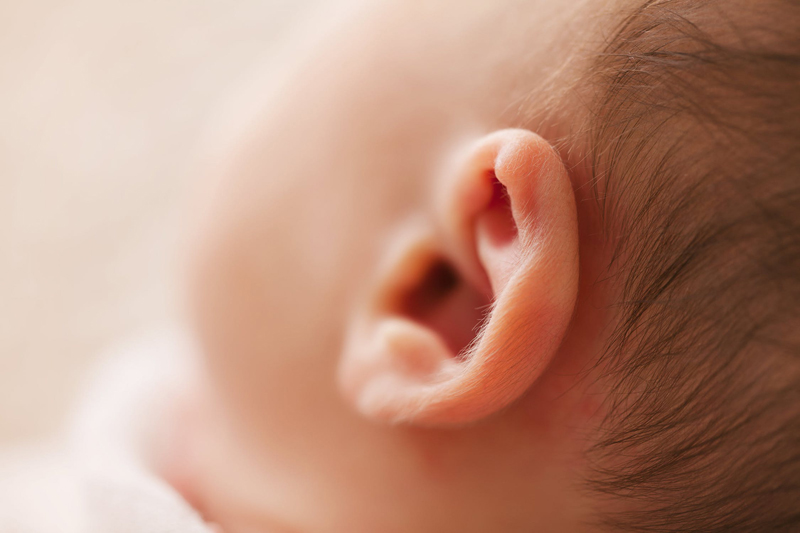 ACEing it in!
For those of us who go deaf using a phone is just about impossible. Technology has bridged the gap but live conversations still pose a challenge.
Communication exchanges have enabled those with a hearing impairment to access live operators who listen and transcribe conversations. In Australia this is undertaken by Australian Communication Exchange (ACE). The latest trial from ACE is a captioned telephone service.
ACE asked for people to register interest and I was contacted to see if I had the necessary equipment to access the service. I needed a normal land-line connection plus Broadband with a spare Ethernet port on my computer/modem/gateway. The Captel 800i phone with caption capabilities was delivered a few days later.
Installation
The package included everything to get started – the phone, cords to connect to power and my broadband gateway. Detailed instructions in large print, were easy to follow and showed pictures of each step and how test the connection. It was simple – basically 'plug and play' and everything worked the way the instructions said.
How the service works
Provided the caption option is chosen, when I lift the receiver a message displays 'captions are ready'. This indicates an operator at ACE is standing by to type the captions as soon as my call is answered. Calls are made in exactly the same way as you do for a normal telephone. I dial and the screen shows the phone is ringing at the other end. When answered captions are almost instant. I was amazed at the quality of the captions. My own words are not captioned – only those of the person I am speaking too. At first I found this strange, waiting to see my own words on the screen but I quickly got used to it.
Some of the features
1. The phone is large with a back-lit finger tip sized number pad making it easy to use.
2. The caption screen is big enough to see about 10 lines of conversation.
3. The text is easily read with options to enlarge or reduce the size as well as change the screen brightness.
4. After the call is complete captions are stored in short term memory and can be recalled through a menu option. However, should power be turned off all conversations are lost unless they have been specifically saved.
5. When the phone rings the caption screen lights up and a stylised telephone symbol with the word 'ring' is displayed. The number of rings is also displayed as they happen.
6. The menus are intuitive. I did not have to read the instructions to find out how to do something.
Some of the benefits
1. The quality of the captions and the speed with which they were displayed was quite stunning – so much better than (say) television captions.
2. The quality of sound through the handset to my cochlear implant processor was excellent, possibly the best phone I have ever used. However, I have noticed a buzz if the phone is too close to the internet gateway.
3. The quality of the sound using tswitch is also excellent. Again I noticed a buzz if too close to the gateway.
4. The phone can be used with or without captioning so my hearing husband doesn't have to use the service if he doesn't want to.
5. The person called can be using any other kind of phone so only the hearing impaired person needs this phone/equipment.
Some of the downsides
1. There is no answering machine. However, there is an answering machine transcription service. You simply have to select the answering machine service from the menu and hold the handset near your answering machine to receive a transcription. While this is ok – my answering machine is in a different room so this is difficult.
2. During the trial the captioning service is limited. Where I live it is from 9.30 am – 5:30pm weekdays - but I'm sure the hours will be extended once the trial is over.
3. Obviously the phone needs to be plugged into the power so there is electricity usage.
4. The lights are bright and while they can be turned down it seemed to default back to factory settings if I turned off the power.
5. There is no loudspeaker option. This is something I use for those long 'waiting in queue calls' so I can put the phone down until I am answered. Obviously the captioner at ACE would listen to the music and transcribe those 'your call is important to us….' messages so these would appear on the caption screen so the need for the loudspeaker is not as important.
6. You need access to Broadband and computer so this must limit accessibility for some of the hearing impaired who don't have the wherewithal nor the technology.
7. The service would seem to best suit those who are hearing impaired who have language skills.
How it differs from other options available
SMS
This is usually only available on mobile services. It is not synchronous and not a voice call. Every SMS incurs a call cost.
TTY
With a TTY phone both the caller and the person called need to have a TTY. Each person must be able to type their message.
VOIP
Internet phone calls (both video and non-video) are not captioned. While seeing a video may make it easier to lip read, the quality of the video is often grainy and pixelated so lip reading is not possible.
While this captioned phone and service is impressive it is still only available to those who can afford the technology to access it. This service fills a niche gap and it won't suit everyone with a hearing loss however, for someone like me, a late deafened adult with good language skills, I think it is excellent and I wish it had been available about 20 years ago!
You Should Also Read:
Equal Access
Telphoney for the deaf
Open Caption Cinema


Related Articles
Editor's Picks Articles
Top Ten Articles
Previous Features
Site Map





Content copyright © 2019 by Felicity Bleckly. All rights reserved.
This content was written by Felicity Bleckly. If you wish to use this content in any manner, you need written permission. Contact Felicity Bleckly for details.