Arnold Whole Wheat Double Fiber Bread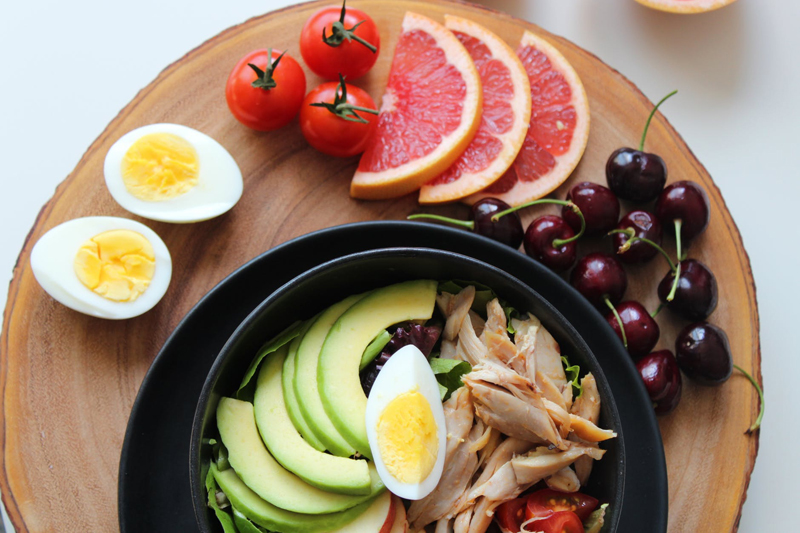 Arnold Whole Wheat Double Fiber Bread provides 6g of fiber for every slice - that's 12g of fiber for a sandwich. Plug 4g protein per slice, and you're doing very well with your nutrition!
Thisis my boyfriend's favorite bread. It's a rectangular shape, perhaps more so than many other standard breads, and it does very well for constructing sturdy sandwiches. Its total carb count is 20g per slice - subtract out the 6g fiber and that leaves you with 14g. This is higher than the 7g or so I have on my own favorite breads, but again it's important to note how many grams of fiber you're getting here. It's a great way to get fiber into your diet.
There is no cholesterol and 180mg of sodium per slice, not not huge amounts. For other nutrients there are only a scattering of items - 6% iron, 6% niacin, 4% thiamin. There's only 1.5g of fat, none of it saturated or trans fat.
My boyfriend likes this one because it's not "grainy" like the multigrains I enjoy are. It's fairly smooth and even textured. Intriguingly, to my tongue I miss the texture of the multi-grain bread. This tastes flat and maybe even spongy. Its thickness means I can taste more of its non-flavor-bread and less of the delicious fresh items I'm putting into the sandwich.
So it sort of shows how different people can have different needs from the bread they eat. This is a bread he loves. For him it's perfect to load up with ham or turkey with cheese and lettuce and pickles and other items. It's sturdy and thick and holds together all of the things well. To me, if I'm eating a bread, I want to appreciate that bread as a part of the mix. I want it to have flavor and texture, and not to overwhelm everything else.
So what's the verdict here? Certainly the Arnold double fiber bread is far better than Wonder bread of other plain breads. Fiber is critically important in your diet and you should work to ensure you get ample fiber into you every day. If this works for you, then enjoy! For me personally, I prefer a bread that has more texture and flavor than this one, and I tend to choose other multi-grain options.
Lisa Shea's Library of Low Carb Books


Related Articles
Editor's Picks Articles
Top Ten Articles
Previous Features
Site Map



Follow @LisaLowCarb
Tweet





Content copyright © 2018 by Lisa Shea. All rights reserved.
This content was written by Lisa Shea. If you wish to use this content in any manner, you need written permission. Contact Lisa Shea for details.