Products - Bread / Muffins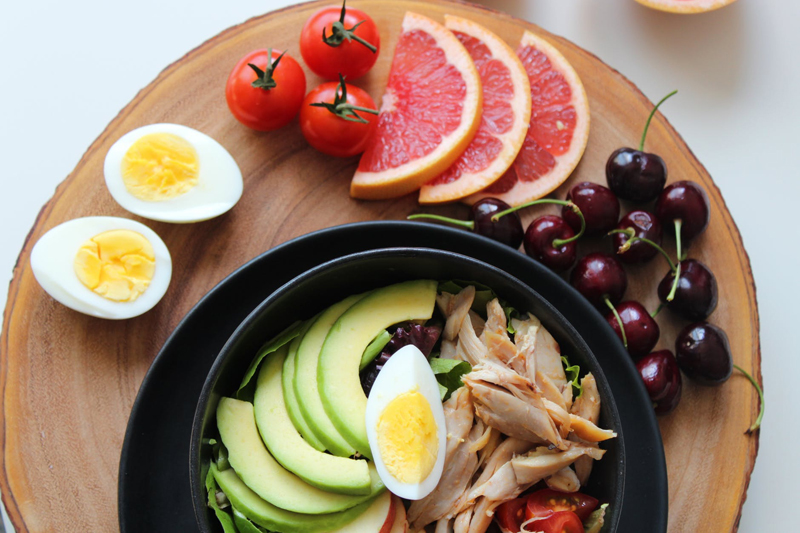 There are many commercial breads on the market now that will let you make low carb, healthy, high fiber meals.
Arnold Low Carb Whole Wheat Bread


Arnold is a big name in bread. They´ve now come out with both a low carb whole wheat and a low carb multigrain bread! This is the CarbCounting line. They are only 6g per slice.
Arnold Whole Wheat Double Fiber Bread


Arnold Whole Wheat Double Fiber Bread provides 6g of fiber for every slice - that's 12g of fiber for a sandwich. Plug 4g protein per slice, and you're doing very well with your nutrition!
Atkins Country White Bread Mix


Atkins Country White Bread Mix is found in most stores, and has only 3g per slice. If you´ve got a bread machine, this is fast and easy!
Atkins Quick Quisine Chocolate Chocolate Chip Muffins


Do you like chocolate chocolate chip muffins? Give the Atkins bread and muffin mix a try - it´s super easy to make and they are rather tasty!
Barowsky´s Carb Watching Bread


Barowsky´s carb watching all natural bread is only 4g per slice and comes in a rich, multi-grain style. Get the fiber and nutrients without the extra sugar!
Boston Coffee Cake - No Sugar Added


Boston Coffee Cake Muffins - No Sugar Added are quite tasty, and really do have a nice texture of coffee cake. With no sugar added, they´re good for weaning off of sweet treats.
Entenmann's Banana Chocolate Chip Muffins


Some low carb treats make you sit back and go yummmmmm! These Entenmann´s chocolate chip muffins have a delicious banana flavor and are *perfect*.
Heavenly Harvest Sugar Free Wheat Crackers


Most crackers are full of starch and little else. Heavenly Harvest crackers give you a nice supply of fiber, zero saturated fats and a good crunch.
Home Pride Carb Action Bread


Home Pride´s butter top wheat bread was always one of my favorite sandwich breads, before my low carb diet. Now HomePride has come out with low carb versions of their white and multigrain!
Joseph's Flax Oat Bran Pita Bread


Joseph's Flax Oat Bran and Whole Wheat Flour Pita Bread has a super long name, trying to fit every "healthy part" of its ingredient list into that header. In essence this is a low carb, no trans fat, high omega-3 version of pita bread for wraps and dips.
La Tortilla Factory Low Carb Tortillas


Normally I don´t play up processed foods as being healthy for you. But the La Tortilla Factory low carb tortillas are just about PERFECT for all low carb meals.
Low Carb Bread, Bun and Roll Mix


Sometimes you just want to eat a roll with that burger, or a buttered bun with that steak. Luckily, DixieDiner has created a delicious bread that is just one carb each!
Pepperidge Farm Carb Style 7 Grain Bread


If you like sandwiches and want to be healthy, you really should look into the Pepperidge Farm Carb Style 7 Grain Bread. No trans fats, low sugar, tons of fiber!
Quaker Real Medleys Oatmeal


Quaker Real Medleys Oatmeal is a single-serving container that you add hot water to and eat. It's easy to make, and has generally healthy ingredients.
Santa Fe Whole Grain Tortilla


The Santa Fe Whole Grain Tortilla is a nicely sized wrap that has 7g of fiber in it. If you use a wrap to hold your sandwich instead of two slices of bread you can easily get more fiber and far less carbs than the bread option!
Tam-x-icos Lo-Carb Wheat Tortillas


Tam-x-icos Lo-Carb Wheat Tortillas are about 12 inches in diameter and have 5g of net carbs each. We find these great for making quesadillas and pizzas.
Thomas' Light Multi-Grain English Muffins


I grew up adoring Thomas' English Muffins as a perfect breakfast accompanyment. Thomas' now has a multi-grain light version which claims 1/3 less calories than their normal breakfast muffin.
VitaMuffin Chocolate Muffins


If you're the type of person who loves muffins in the morning, take heart. The VitaMuffin is only 100 calories, and profides a good supply of vitamins, fiber and calcium. It's far healthier than a regular muffin!
Wasa Light Rye Crackers


There are times that you want a 'base' on which to put your salmon, cheese, or veggies. Wasa light rye crackers are healthy and have 3g fiber per serving.
White Bread - Whole Wheat Bread


You know that bread is full of fiber - but that white bread is so over-processed that the nutrients are pretty much gone. What is the difference between wheat bread and whole wheat bread?
Editor's Picks Articles
Top Ten Articles
Previous Features
Site Map
Follow @LisaLowCarb
Tweet
Content copyright © 2018 by . All rights reserved.
This content was written by . If you wish to use this content in any manner, you need written permission.
Contact Lisa Shea for details.