Appreciating Nature in Spring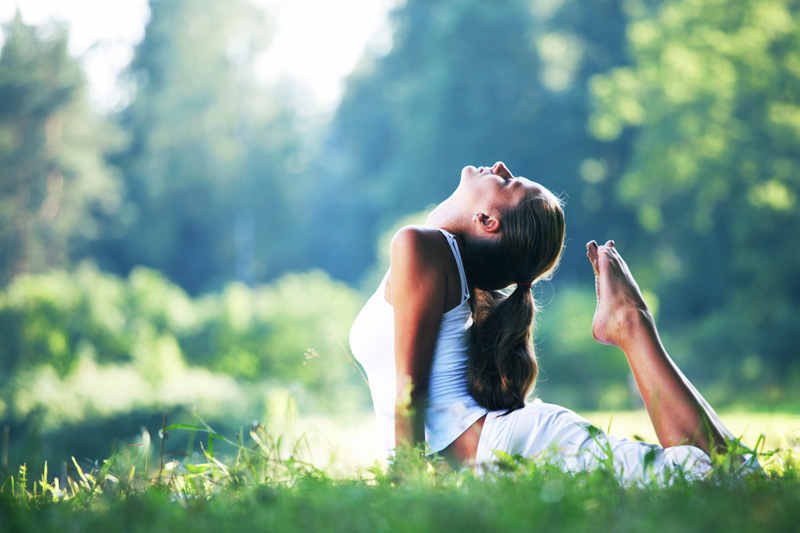 Spring is the time to reevaluate your appreciation of nature. Do you notice the trees and even the weeds when you're walking about your day? On your way from the car to the front door or vice versa, do you take account of the sky and what the clouds look like today? How many of us take a step outside for a deep cleansing breath each morning now that the weather is warming up across the US?
I would venture to say not many of us! Yet, appreciating and getting out in nature is key to our sense of well being. There are many studies that show the positive effects that taking time to notice nature and interact outside amidst a natural environment makes on people. For instance, a study at the University of Illinois showed that urban children with attention deficit disorder were positively affected with even a little exposure to nature. Other studies from Sweden and England have shown that outdoor exercise is much more beneficial than indoor exercise overall solely because of being outside. Countless other studies support that connecting with nature is an important part of an optimally healthy person's lifestyle.
So what ways can we make that connection if we see that it's lacking in our lives?
• If you work during the day, take a short walk outside around your workplace during your breaks or lunch. It doesn't have to be more than 5 minutes. This walk should be more about noticing the growing things around your area than exercising or pushing yourself. Even if you are in a very urban area, take time to notice little signs of life – weeds growing in between street cracks, trees lining walkways. If you pay attention, you'll notice that the activity of growth is all around you. You might notice how resilient the weeds are and relate that to your own sense of tenacity. You might become aware of the way the trees sway in the wind, giving you perspective on being flexible but strong within your expression of self. These are just a few things that can come from paying attention to your surroundings.
• Join an outdoor sport. Lots of cities have intramural clubs nowadays in almost every sport. Joining something that requires you to be outside while doing it will build in instant outside time. You'll get those intangible benefits of outdoor exercise as well as the tangible ones.
• To get your family involved, there are a number of resources online with ideas. One resource is the website
ChildrenandNature.org
run by Richard Louv, an author and advocate who coined the phrase nature-deficit disorder. His website has information that can help a family start a nature club organization around prearranged nature play dates with other families in their neighborhood. This is a great idea and sites like
Meetup.com
, which helps bring people interested in the same thing together, can help you to get this started in your area.
Try at least one of these this spring season and see if you're not feeling generally better because of it!


Related Articles
Editor's Picks Articles
Top Ten Articles
Previous Features
Site Map



Follow @etniqminerals
Tweet



Content copyright © 2022 by Leah R. Patterson. All rights reserved.
This content was written by Leah R. Patterson. If you wish to use this content in any manner, you need written permission. Contact Leah R. Patterson for details.