A Christian's View of the Environment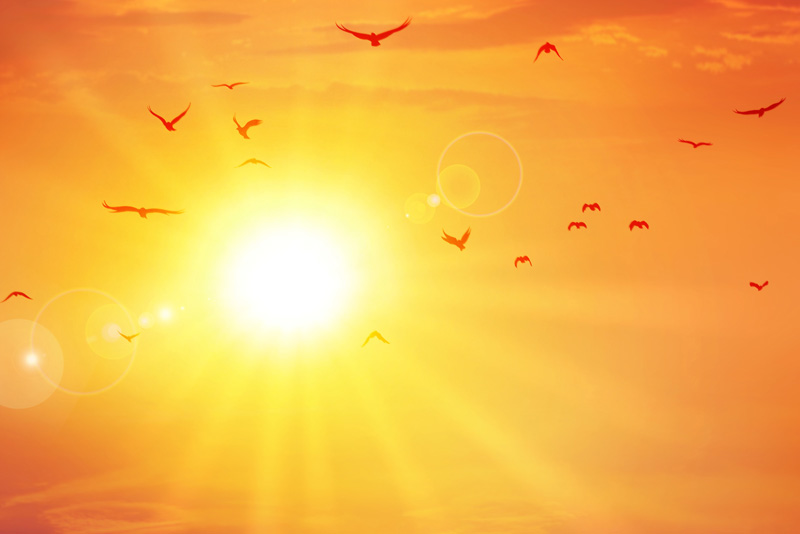 Our life in this world is short. In the Bible it is described as a flower quickly fading, a wave tossed on the ocean, or a vapor in the wind - very brief compared to an eternity in heaven. As Christians, we have the assurance that we are not permanent citizens of this world with all its troubles. Eternity is a promise we can rely on, but can we afford to be indifferent to the problems of this earthly existence? Specifically, should we be concerned with the growing environmental issues? Because the Bible is a Christian�s handbook, let�s take a look at what it has to say that relates to the environment. We�ll start at the beginning.
Genesis chapter 1, summarized:
God created the heavens and the earth. He called the dry ground "land" and He called the gathered waters "seas". The land produced vegetation, including every seed-bearing plant and every fruit producing tree. He created the great creatures of the sea and every living and moving thing with which the water is filled and every kind of winged bird. God made wild animals, the livestock, and all the creatures that move along the ground. He created man and woman in His own image, placed them in His garden and let them rule over all the earth and all its creatures.
Science has long recognized the enormous number of species of plants, animals, and microorganisms that make up our planet and how they work together in harmony. This is referred to as biodiversity. I see it as God's exquisite attention to detail. Each part of His creation has its own specific role to play in the world. We should remember that this world doesn't belong to us. It belongs to the One who created it. Everything that has been created was created through and for Jesus Christ, who holds it all together. (Colossians 1:16) The perfect order of God's plan ensures that all creatures are abundantly and beautifully provided for . (Matthew 6:25-30)
How we Christians treat creation is a reflection of how we regard the Creator. Ignoring or trivializing environmental concerns indicates a lack of respect for the glorious gifts that He provides. Jesus' command to love others as ourselves seems to have been forgotten as we read about over-use and waste of the resources we all share. (Matthew 22:37) Global disregard of God�s creation and provision is obvious when we look into the headlines. Over-filled land fills, air pollution, poisoned waters, ozone depletion, and the growing list of endangered species, to name a few.
We are warned not to become active members of a greedy, materialistic, consumer society. Christians are to cultivate a life of contentment. The attitude of more - of one more thing will make me happy - indicates discontent. Lack of awareness of and lack of gratefulness for God's provision is evidence of a life of discontent. (Philippians 4:11-13, 1Timothy 6:6-12)
Not every Christian is called to dedicate himself to environmental issues but every Christian should be aware of them and work toward being good stewards of the resources God provides.
The very least we can do is to:

Acknowledge the Creator for Who He is and what He has done.

Show your gratefulness for His provision

Recycle, reduce, reuse
You Should Also Read:
40 Days to a Richer Life
Expectations
Greed


Related Articles
Editor's Picks Articles
Top Ten Articles
Previous Features
Site Map



Follow @LynneChapman
Tweet





Content copyright © 2022 by Lynne Chapman. All rights reserved.
This content was written by Lynne Chapman. If you wish to use this content in any manner, you need written permission. Contact Lynne Chapman for details.