Monks Beer Dinner Cantillon - LaSenne - beerbistro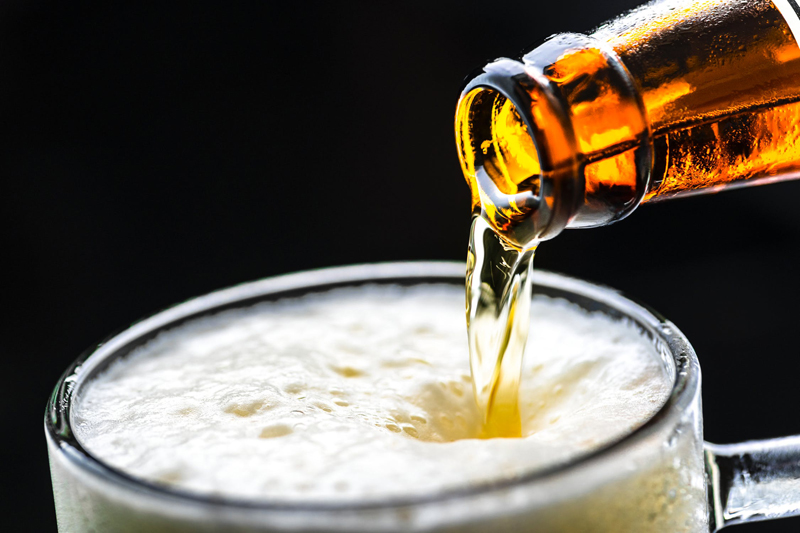 Artisan. From the Italian artigiano, this word translates into the complexity that defines fine craftsmanship and handcraftsmanship. Certainly, the manufacture by hand imparts distinctive, individual qualities that simply do not exist in the creation of mass-produced items. Reminiscent of pre-Industrial Revolution, it is the merging of creative thinking with manual dexterity. Add the flair of art, and it produces something exquisite, yet imaginative.

In our cyberspace-society, we are so focused on blogging that we may fail to see true art dancing before us. Simply put, we look past Matisse, painting before our eyes, or Rodin, shaping The Thinker. In the world of beer and food, artisans still existEantillon (pronounced Can-tee-yon), Brasserie de la Senne, beerbistro Ean echo of the aesthetic, striving to satisfy the senses, creating harmony with a sense of the dramatic.

On Tuesday, April 21, 2009, Tom Peters and Fergus Carey, of Monk's CafEin Philadelphia, presented one of the most artisanal beer dinners to enter the spotlight. Three brewers from Belgium, paired with beerbistro Master Chef Brian Morin from Toronto, in conjunction with Monk's own beer chef from Philadelphia, laid out a nine-course dinner that sold out in 12 minutes. Beer connoisseurs were so enthusiastic about the dinner that those who failed to get tickets were willing to sit on a waiting list 50 deep, with hopes that someone would cancel, opening up a table, the bar, or an obscure nook.

The Cast

Jean Van Roy, from Cantillon in Anderlecht, Belgium, set foot on US soil for the first time, carrying with him the age-old traditions of his Father, Jean-Pierre Van Roy, and his Mother, whose family brought tradition from Lembeek to Brussels over 100 years ago. His brewing mastery creates beer without a recipe, using the same methods passed on for four generations, sans the saccharine that began creeping into the beer just before Jean-Pierre took the helm and rescued Cantillon from extinction.

Yvan de Baets and Bernard Leboucq from Brasserie de la Senne in Brussels are the passionate new breed, brewing bitterness into the beer and adding high levels of hops; yet, maintaining balance and flavor. These beers are spot-on stylistically, whether displaying the robust flavors of a Belgian Strong Dark Ale, the farmhouse distinction of a Saison, or the quenching dry character of a Belgian Pale Ale.

Brian Morin, Executive Chef and Owner of beerbistro in Toronto, Ontario and Paul Laforet, Morin's assistant chef, orchestrated the haute cuisine that brought the traditional beers of Cantillon together with the imaginative beers of La Senne. As skilled artisans in the kitchen, they used beerbistro techniques of creating Cuisine a la Biere to design the joie de vivre merging libations and comestibles. In conjunction with Chef Adam Glickman of Monk's, the nine course dinner touched on every sensory impression possible, including the often overlooked kinesthetic and trigeminal senses.

The Dinner


Course 1 EServed au naturel in a scallop shell, Chef Morin presented Cantillon Scallop Ceviche, a Latin American appetizer typically cured in lime juice, with celery root salad, gueuze crème fraiche, and fruit salsa. This dish is cool, pillowy, tart and sweet. Served with Cantillon Gueuze, it awakens the palate. Aged 18 months, Cantillon Gueuze glistens like a jewel in the glass, and sports a long-lasting creamy white head. Flavors of green apples and pears, yeast, horse blanket and apple cider rest on the tongue.

Course 2 EBaby spinach and Monk's Cuvee vinaigrette was seductively wrapped in white, beer-cured smoked Salmon from beerbistro, crowned with egg, scrambled with crab. Cantillon Monk's CafECuvee Gueuze on draft, hoppy, with earthy lemon, mustiness, tart apple and apricot, created a superb pairing that played well together. Even the most seasoned beer-writers commented on their wish to lick the plate clean.

Course 3 EAn all-encompassing title like Buffalo Legs could not remotely describe the delight of this meaty frog leg, drenched in hot sauce and served with celery and a bleu cheese and leek dip. Paired with crisp and quenching La Senne Taras Boulba, the heat of the sauce quickly dissipated with this Noble-hopped, low-alcohol beer. Taras Boulba, sparkling yellow with a pearly-white head, has spicy pepper notes, and sings with an herbal, crisp finish.

Course 4 ESteak Tartare, complete with delicate quail egg, and served with beerbistro-baked toast, crisp onions and horseradish found a symphonic merging with the robust explosion of La Senne Equinox on draft. Equinox, a Belgian Strong Dark Ale, is deep bronze with bright nectarine edges. It is malty and musky, with flavors and aromas of dark caramel, figs, cocoa, dark cherries and grapefruit. These flavors literally ignited the tongue with pleasure when paired with the Steak Tartare dish.


Course 5 EA gorgeous feast for the eyes, beerbistro Salad spread across the dish like a tropical garden. A thick cucumber slice served as a "tree base,Ewith mixed greens, dressed in Kriek Lemon Truffle Viniagrette, spreading like fronds of a palm from the base. In the forefront, the "shoreEwas spread with colors of beets, tomatoes, and fine verts. Cantillon Kriek, matured in barriques from Bordeaux, added rounded, complex flavors, while the crimson color added a dash of excitement to this already colorful piece of artistry.

Course 6 EIn the Larousse Gastronomique, bisque is classified as potage liés, a shellfish puree soup, thickened with Béchamel sauce. Chef Morin's Mussel Bisque, served in a mini soup tureen, and paired on a wave dish with a Croque Monsieur of grilled Cantillon sour dough elicited comments of delight. La Senne Saison, a mixed fermented beer aged in oak, is a hazy honey gold, with beautiful lace and aromas of citrus and flowers. It lays on the tongue with earth, citrus and oak. This truly superior Saison sang with the food flavors in this pairing.


Course 7 EA boned, herb-stuffed Cornish Hen, served with asparagus, oven roasted tomatoes, and polenta with parmesan, came alive with the fruity, appetizing Cantillon Vigneronne. First crafted in 1973 with Muscat grapes from Belgium, Alsace, and Italy, Jean-Pierre found that the grape sugars contributed a nutty goodness. Vigneronne, golden with a slight haze, arises as sweet as honey on the nose, but plays out intensely tart on the tongue. This complexity echoes in each victual eaten, changing the sensory stimulation with every bite.

Course 8 - The creamy, buttery, extraordinarily rich Rose Blanche Cheese from Quebec was presented with smoked honeycomb and St. Lamvinus Walnut Brioche. Cantillon St. Lamvinus was pleasantly apparent in the bread, with its smooth, firm aromas of passion fruit. The dish was paired with Cantillon St. Lamvinus, glowing coral red-orange in the crystal, with a tight, pink cap dressing the surface. This beer, in the style of "red wine," is artisanal in its combination of red grapes, using 40% Cabernet Sauvignon, 40% Merlot, and 20% Cabernet Franc from St. Emilion and Pomeral.

Course 9 EServed on a wave dish, Apple White Chocolate Crisp emerged aside a tiny ramekin of almond and crème brûlée, with a paper-thin spoon fashioned of crispy white chocolate. Cantillon fruit lambic, Fou Foune, is crafted using apricots from the French Drome département, and owes its name to the informal moniker of the grower. Its apricot scent added an additional sense of delicacy to the dessert. The ultimate compliment: I was so enamored by the presentation and aromas of this final pairing, that I neglected to immortalize it in a digital snapshot. The pleasure, however, remains in my brain.

Cheers!

Photos are: Photo 1 - Lineup of beer glasses at Monk's Beer Dinner; Photo 2 - Back Row (left to right): Bernard Leboucq, Brasserie de la Senne, Belgium; Jean, Moeder Lambec,Belgium; Yvan de Baets, Brasserie de la Senne, Belgium; Chef Brian Morin, beerbistro, Toronto; Tom Peters, Monk's Cafe, Philadelphia; Front Row (left to right): Jean Van Roy, Brasserie Cantillon, Belgium; Nassim, Moeder Lambec, Belgium; Photo 3 - Course 7 - Herb Stuffed Cornish Hen with Cantillon Vigneronne


You Should Also Read:
The beerbistro Cookbook - Book Review
Philly Beer Week 2009 Photo Gallery 1
Tomme Arthur At Monk's Cafe


Related Articles
Editor's Picks Articles
Top Ten Articles
Previous Features
Site Map





Content copyright © 2019 by Carolyn Smagalski. All rights reserved.
This content was written by Carolyn Smagalski. If you wish to use this content in any manner, you need written permission. Contact Carolyn Smagalski for details.