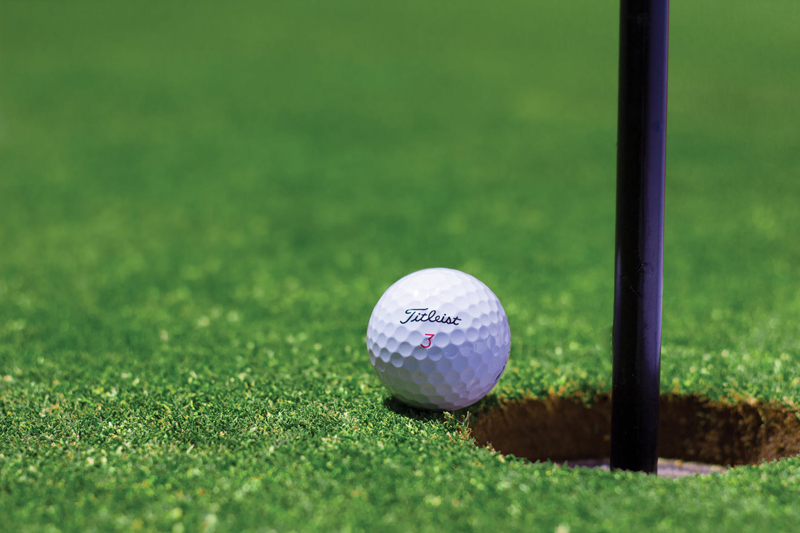 I received the book "The Way of Golf – Reconnection with the Soul of the Game" in a roundabout way through my email here on my golf web site. The reader asked me a question as to information on golf etiquette. She was requesting books or articles to help her group understand more on etiquette on the golf course. I did my best to suggest ways to find books on this subject. In her last email she mentioned a web site called keeper of the game and of course I had to check it out.

The web site was of great interest and this organization was interested in keeping the game alive and well for everybody. They had sections where you could give your ideas on how to keep golf in the right way. They also advertised this book The Way of Golf by Robert Brown one of the directors of this non-profit group "keeper of the Game" dedicated to preserving golf's traditions. I let them know I was interested in this book and it was sent to me. I have read the hard cover book all about golf and how to find the soul of the game and keep it alive. This is an excellent book on the game of golf and how it should be played.

Mr. Brown covers all aspects of golf and how to keep the basic golf traditions as it seems golf is changing and not for the better. Robert divided his book into eight sections such as Thinking about Golf, Through the Green, Playing the Game. Each section is then divided into suggestions on what has changed, how to improve, equipment changes, course changes plus so much more. Mr. Brown included so many references to players of years ago, to Pro's on the tour, golf writers and reporters, these added inserts made for excellent reading. I sure kept my interest up as I finished the book in two evenings.

Almost on every page were great references to things that happened to him or what he read about or heard from other players. Robert's description of golf courses around the world and especially the Old Courses in Scotland where golf was to have originated was a great read for me. I enjoyed the suggestions on rules, etiquette and slow play which is one of my pet peeves. I agree with him that too many golfers watch too much television of the Pro's that they try to mimic them with their own game. Lining up putts and taking so much time to check out every blade of grass in their way to the hole. I sometime wonder just what is going through their mind as they stand over every putt before they make the stroke.

If you are an avid golfer, get this book you will agree with Robert Brown that we need to get back to the way golf was meant to be played. As for me at the age of 86, I do have an electric golf cart that keeps me on the course. In my over 50 years at this game I did walk many miles over many different courses. I progressed to a pull cart and from there to an electric cart. I have seen everything in these years of golf many good and some not worth remembering. The rules queens are the worst enemy to new women players. I believe in bringing new players along slowly as that PGA rules book has increased in size through the years so you can't remember every new rule. This game is suppose to be enjoyable not frustrating.

You can find this book The Way of Golf on amazon.com and Robert Brown in this book wants golf to be here in the future with regards to traditions, sportsmanship and keeping it for the future players of the game. I agree whole heartedly as that is why at my age still playing and writing about golf on this web site. Let's keep golf alive so it can be enjoyed by many for years to come. Thanks Robert for sending me your book and I plan to review your web site to help spread the word about keeping the traditions of golf alive.

Check out www.keeperofthegame.org


Related Articles
Editor's Picks Articles
Top Ten Articles
Previous Features
Site Map





Content copyright © 2022 by Letta Meinen. All rights reserved.
This content was written by Letta Meinen. If you wish to use this content in any manner, you need written permission. Contact Sandy Eggers for details.