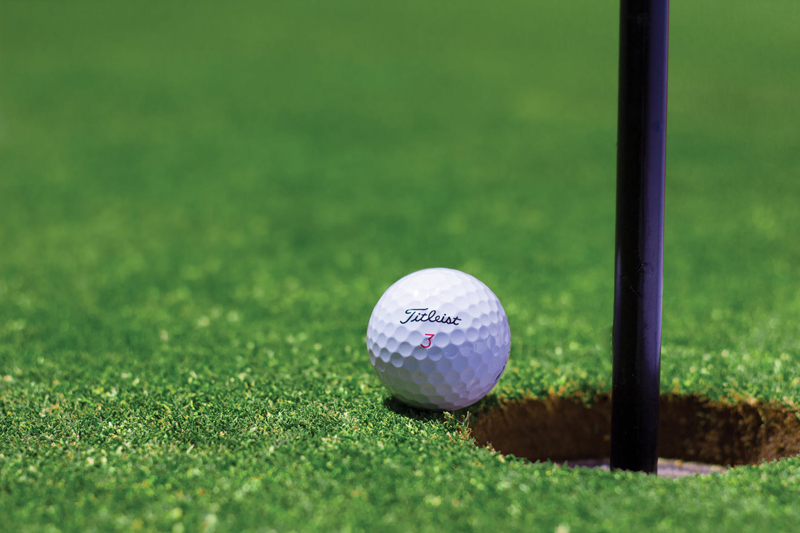 Articles and reviews about golf books
The Match


A review of the book The Match by Mark Frost telling about a bet by two millionaires on a golf two-ball golf match. Eddy Lowery who was the ten year old caddie for Francis Ouiment in the 1920's golf tournament.
A Golf Book to Improve your Game


This book "The Golf Handbook for Women - The Complete Guide to improving your Game". It covers all aspects of the game with pictures, diagrams of the right and wrong way of doing different things.
A Step Back in Time


A review of a golf book by Bob Hope titles My Confessions of a Hooker -My Lifelong Love Affair with Golf. It was an enjoyable read for me as a step back in time.
A View From the Red Tees


A review of another golf book for women A View From the Red Tees The Truth About Women and Golf by Dorothy Langley.
Bobby Jones


Reviewing the book The Grand Slam Bobby Jones, America, and the Story of Golf by Mark Frost.
Book about Crazy Golf Games


A review of a book I am planing on publishing about Crazy Golf Games. Looking for more input.
Bread & Putter Book is a Winner


This review is of a book called Bread & Putter - Golf, Guests and Great Food by Cheryl Nicolazzo. This book is full of good ideas and recipes about food and suggestions for good golf.
Calling all Lady Golfers


This is a request for any lady golfer who had tried a golf game that was a big hit with your members. I am planning on putting these ideas in a book as I am getting so many request for golf games and fun ideas.
Crazy Golf Games


My book Crazy Golf Games is now ready for sale. I have reviewed the first copy and it is now available for sale
Crazy Golf Games a Book


An article about my new up-coming book called Crazy Golf Games. It is an accumulation of articles on golf games from this site.
Crazy Golf Games is One Year Old


This article remind readers that my book Crazy Golf Games is one year old. For all Ladies groups who are planning their 2012 golfing season may be intertested in some golfing games in this book.
Dan Jenkins His Own Self


A review of a book about Dan Jenkins life written by his own self. Dan has led a colorful life but a normal life as well with his family. Dan is from Fort Worth and became a famous sports writer with books and magazine articles.
Finally a Chicken Soup Book for the Woman Golfer


This is a book review of "Chicken Soup for the Woman Golfer´s Soul". These are short stories written by women golfers and some of the professional golfers.
Games by Chi Chi


This article reviews Chi Chi's Golf Games you Gotta Play. There are so many betting games in this book you will have fun trying to try them all.
Going For The GREEN


A book review of "Going for the GREEN" by Tom King with complete instruction on how to carry out a golf charity event.
GOLF - The Mental Game


This is a review of the book GOLF - The Mental Game Thinking your way around the golf course. Give many helpful advice on how to play smart to lower your score.
Golf has their Hackers!


Review of a book called "You Might Be a Hack if..." by a group called JUGGO Golf. There are some funny items but mostly written for men.
Golf Ideas for 2014


A review of golf ideas for Program chairwomen of golf leagues.. My suggestions are for books full of ideas that may help you get started on plans for the new year.
Golf is a Funny Game


A review of the book Golf is a Funny Game by Allan Zullo and Chris Rodell. This book has funny happnings by Pro Golfers while playing golf. It also has funny things happening to many golfers this book is a relaxing and fun book.
Golf Jokes


A review of a golf book 500 all time Funniest Golf Jokes Stories & Fairway Wisdom by Sheila & Ron Stewart
Golf Poetry


A review of a golf book of poetry by John Ducker called "The Kiss That Caused My Slice". Make a great gift.
Golf's Funny Stories


A review of a book Golf's Funniest Anecdotes by Dick Crouser about Arnie, Jack, Ben,Lee, Tiger,Sam and All the Rest. Good way to pass the day in the Winter without playing golfl.
Great book on the History of Golf


A book written by Mark Frost called The Greates Game Ever Played - Harry Vardon, Francis Ouimet and the Birth of Modern Golf
How to Take Ten Strokes off your game


this article discribes the book by Turk Pipkin The Old Man and the Tee - How I took ten strokes off my Game and Learned to love golf all over again.
I am a Golf Addict!


This is a review of a book "How to QUIT Golf - A 12-step Program". Listing ways of how to give up the game. Each of the 12 chapters are a humorous read.
It's All About the Games


A review of my book published in August titled It´s All About the Games. Stories from my family and friends on how sports and games improves your life.
Jack and Arnie At Their Best


Another book review of an older book called "And Then Jack said to Arnie.." A Collection of the Greatest True Golf Stories of all Time.
Largest Collection of Golf Books


This article describes a Web site that carries the largest collection of Golf Books.
Miniature Golf Remembered


A review of a book about Miniature Golf written by June Melby remembering the times her family ran a miniature golf course every summer.
More Silly Golf Books


A review of another silly golf book about silly thing that happened to Professional golfers. Will give you good reading during these long winter days.
Need Ideas on Tournaments


This is a review of my book called Crazy Golf Games with ideas for fun games along with your golf groups
No 3 Putts


Thnis is a review of the book "No 3 Putts" by David Perry with his interviews with ten Professional Golf Instructors for advice on putting.
Pabby's Score


A review of a novel by James Ross about happenings around the golf course Prairie Winds Golf Course near St. Louis. It includes an autistic boy named Paddy with many other stories involved around this golf course.
Pain Free Golf


A review of article about an ebook on Pain Free Golf for golfers over 50. This ebook can be downloaded to a Kindle from Amazon.com.
Peter Jacobsen the Great Storyteller


An article about Peter Jacobsen´s book Embedded Balls. A fun read as Peter tells stories about things that happen while playing with on the Pro´s circuit.
Planning for Golf 2013 Events


An article on suggestions of books to order to help with your planning of the 2013 golf season.
Pops and Sunshine


A review of a book by Dave Andrews Pops and Sunshine a novel about the Duramed Futures Tour for young talented golfers to make the LPGA.
Profits from Crazy Golf Games


This is an article about profits made from my book Crazy Golf Games with a donation to the Susan G. Komen Breast Cancer Foundation.
Secrets of the Golf Swing


The article is a review of an ebook by a 37 years old amateur golfer. He explains what he found in the golf swing by watching the Pro Golfers and why amateurs should follow his suggestions
SporteeGal Golf Journal


This article relates receiving a SporteeGal Golf Journal from Susan Osborne. She designed this journal to help lady golfers to keep track of their rounds and way to improve your game and handicap. An attractive journal that any golfer would want to use.
Suggestions for New Rules


This is a review of suggestions for new rules for the average golfer to help speed up play. To make the game more interesting and fun to play this great game of golf for years to come.
The Complete Book of Golf Games


A book review of games to play while you are playing golf. I get request for games from readers and do recommend this book for a variety of golf games.
The Feathery a Novel


This is a review of a golf book called The Feathery by Bill Flynn. A story of an inherited feathery golf ball and how it became involved in murder and greed.
The Flow in Golf


A review of the book Golf Flow Master your Mind Master the course was written by Gio Valiance. This is about when you get in the flow of your game or otherwise known as the Zone.
The Luckiest Shot a Hole-in-One!


the article describes a book called Hole In One by Christ Rodell. It relates facts, legends, lore of Golf´s Luckiest Shot
The Red Tee (Tease)


This is a review of the book The_Redtease - A Woman´s Advanture in Golf by Elaine A. Romano. Funny account of learning to play golf.
The Seven Priniciples of Golf


An article on the mental side of golf and each persons life. If we keep our mind alert and active our life will improve.
The Ultimate Golf Secret


This review is of a book The Ultimate Golf Secret which relates how to use the mind to better your golf game. It states how to use the subconscious mind in creating a pure golf swing.
The Victors Club


A review of the book The Victors Club by S. J. Crown about Star Mavin who was a caddie for her Pro golfer husband when her life changed and she competed against the men golfers. Great novel that reads well with good characters.
The Way of Golf


A review of the book The Way of Golf by Robert Brown on reconnecting with the soul of the game.
Token Chick


A review of the book Token Chick by Cheryl Ladd. I had just purchased it from a used book sale of the Friends of the Library in Fort Worth, Texas
Top Ten in Golf's Most Wanted


This book covers the oddities and crazy things that happen to golfers. It is detailed but in short tidbits of information in 72 chapters.
Using Charlie


A review of a book written by Duane Depew called Using Charlie. Charlie becomes a caddie when he using his great gift about golf to make an average golfer a champion tournament player.
Working on an Ebook!


This article explain how to write an ebook on bellaonline.com writing course. I tell of the different steps are included and what my ebook is all about.
Editor's Picks Articles
Top Ten Articles
Previous Features
Site Map
Content copyright © 2018 by . All rights reserved.
This content was written by . If you wish to use this content in any manner, you need written permission.
Contact Sandy Eggers for details.