1st Annual Oktoberfest on the Hudson at Beczak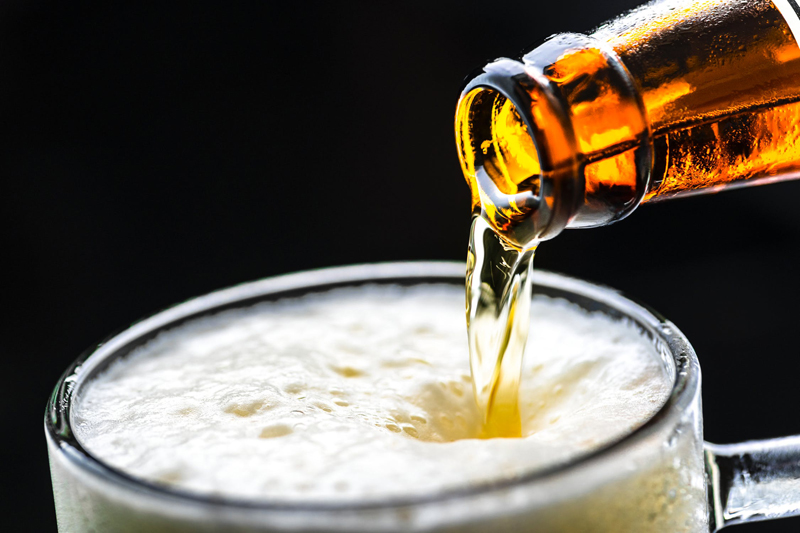 Saturday, October 22, 2011 was Make a Difference Day, an all encompassing national day of doing good in the United States. Make a Difference Day encompasses diversity throughout the nation. Participants celebrate the spirit of the day through projects that serve neighbors and communities by expanding environmental awareness, initiating food drives, refurbishing buildings that have fallen into disrepair, and expanding on any number of civic projects.

In a section of Yonkers known as the Lower Hudson, or LowHud, in New York, the aroma of sizzling sausages wafted through the crisp afternoon air. Cliff Schneider, Executive Director of the Beczak Environmental Education Center, donned his white apron, alongside other volunteers, flipping links and tapping beer for the First Annual Oktoberfest on the Hudson. Beczak Environmental Education Center, located on the banks of the Hudson River, is a non-profit organization that provides education on environmental issues and sustainability initiatives in Yonkers, the 4th largest city in New York.

At the Beczak Center's first-ever outdoor beer garden, attendees were provided hefty mugs, filled with their choice of German and German-inspired Oktoberfest beers, including beers from Spaten, Hacker-Pschorr, and Captain Lawrence Brewing Company, a local award-winning brewery in Pleasantville / Elmsford in New York's Westchester County. Beer Fox Carolyn Smagalski, whom Marketing and Communications Manager Lenore Person dubbed "Bella the Beer Fox," served as emcee and provided tutored tastings to patrons of the festival throughout the day.


The Honorable Richard F. Sweeney, a private-practice esquire and retired city court judge, presented a captivating yarn about the now defunct Yonkers Brewery and its inimitable and lurid character, Dutch Schultz, the prohibition-era gangster who ran underground operations from the brewery, beneath the façade of near beer and ice cream production.

Throughout the day, the wiry figure of accordionist Carl Gessman, dressed in Lederhosen, lit the air with lively animation and traditional German songs. Henry Leschke, with his concertina and high-quality German American Solton Midi, filled the balance of the day with a diverse selection of rousing festival tunes.

New York State Senator Andrea Stewart-Cousins, representing the 35th District of Greenburgh, Mt. Pleasant and the city of Yonkers, seemed to bring the sunshine with her to the afternoon fete. She briefly took the stage, speaking of civic engagement and Beczak's role in environmental education, and connected with attendees on a deeper level through her poise and presence.

Yonkers City Councilman John M. Murtagh, Chair of the Municipal Operations and Environmental Sustainability Committees, engaged this Beer Fox with a story about a new business in the district. The Yard House, a creation of Steele Platt, Harald Herrmann and Carlito Jocson of Southern California, has come to Market Street in Westchester's Ridge Hill Lifestyle Center. This restaurant and beer bar features 135 beer taps, fusion cuisine, and a highly-polished staff who are well-versed on beer styles, beer and food pairings, and beer service. Taps range from a few mainstream beers, through a line-up of American craft beers and foreign imports, and are listed on the beer menu from one-dimensional lighter beers to those with high complexity.

The tasting segment of Oktoberfest on the Hudson was a constant throughout the afternoon and early evening. Beer samples were provided by DeCicco's in Ardsley NY, and were served in thumbnail-sized cups, including:


Limone Luppolo: Birra DeCicco and Captain Lawrence Collaboration, Pleasantville / Elmsford New York USA, American Pale Wheat Ale, 6% ABV - A hop head's symphony with Sorachi Ace, Citra, and more – filled with flavors of lemon grass, citrus and tropical fruit, breadiness, and ginger.

Spaten Oktoberfestbier Ur-Marzen: Spaten-Franziskaner-Brau, Munich, Germany, Oktoberfest, 5.9% ABV – sets the bar as a classic Oktoberfest style from the original source. Toasty Munich /Vienna malts, gentle sweetness, light lingering hop bitterness, soft dryness to the finish.

Allagash White: Allagash Brewing Company, Portland Maine, USA, Belgian Style Witbier, 5.2% ABV – Award-winning witbier created by Rob Tod, inspired by Pierre Celis of Brouwerij Celis in Hoegaarden. Flavors of coriander, orange peel and a touch of wheat, coupled with the action of classic white beer yeast.

Hennepin Farmhouse Ale: Brewery Ommegang, Cooperstown New York, USA, Farmhouse Ale/Saison, 7.7% ABV – A light, fruity body, flavors of pear, citrus fruit, coriander, ginger, spices, and fresh earthiness, with a spritzy mouthfeel.

Biere D'Abbaye Lacu: Lacu Brasserie, Moscufo, Italy (crafted in Belgium), Belgian Pale Ale, 6.3% ABV – Citrus and spices, floral, yeasty, toasted grains, biscuit, crackers, banana, tropical fruit, clove, and a medium mouthfeel. Hard to find in the United States.

Super Bock Classic: Unicer Unaio Cervejeira (Unicer Brewery), Leca do Balio, Portugal, Standard American Lager, 5.2% ABV - "Super Bock" is a brand name, not a style in this case. This is the largest selling beer in Portugal and has mild fruitiness, grainy malt, herbal feather of hops, and is crisp in the mouth.

Weyerbacher Imperial Pumpkin Ale: Weyerbacher Brewing Company, Easton Pennsylvania USA, 8% ABV – A bold monument to the King of Pumpkins, this beer exhibits caramel notes, cinnamon, allspice, nutmeg, clove, spice cake and pumpkin pie umami flavors, and a medium mouthfeel.

Brooklyn Local One: Brooklyn Brewery, Brooklyn New York, USA, Belgian Strong Golden Ale, 9% ABV - made with barley malt and German Hallertauer Perle and Styrian Goldings Hops, with aromatic raw sugar from Mauritius, and Belgian yeast. 100% refermented in the classic brown champagne bottle, this beer has incredible depth, and pairs well with spicy dishes, lobster with cream sauces, ham and cheeses.

Hacker-Pschorr Oktoberfest Marzen: Hacker-Pschorr Brau, Munich, Germany, Oktoberfest, 5.8% ABV – Vienna Malts impart a lightly sweet, bready, toasty, fresh and juicy finish. Soft hoppiness draws the sweetness back. One of the best examples of the style.

Veldensteiner Landbier: Kaiser Brau, Neuhaus a.d.Pegnitz, Germany, Munich Dunkel Lager, 5.4% ABV – A chestnut body, massive head and aromas of brown bread and toffee shows off this classic. It leans toward sweet and malty, with nuances of dates, plum skins, nuts, caramellized sugar, leafy herbs, and a tea leaf tannic dryness. Through the efforts of the old brewmaster Hans Pou, the brewery recently attracted a pair of storks to the brewery chimney, a sign of joy and the art of living for the community.

Paulaner Oktoberfest-Marzen: Paulaner Brauerei, Munich, Germany, Oktoberfest, 6% ABV – low level of maltiness, earthiness, green tea, and a stern bitterness in the finish. A bit different from the other Marzen styles we sampled.

Beck's Oktoberfest: Brauerei Beck and Company, Bremen, Germany, Marzen, 5% ABV – rich and bready with a touch of caramel in the nose and floral hoppiness. A continuing flavor of spicy and grassy hops merges with toasty malts with a low level of bitterness. The zestiness carries through to the finish.

Cheers!

You Should Also Read:
Oktoberfest & Marzen Styles of Beer
Frank Boon - Preservationist of Lambic Tradition
Real Cider and Perry


Related Articles
Editor's Picks Articles
Top Ten Articles
Previous Features
Site Map





Content copyright © 2022 by Carolyn Smagalski. All rights reserved.
This content was written by Carolyn Smagalski. If you wish to use this content in any manner, you need written permission. Contact Carolyn Smagalski for details.