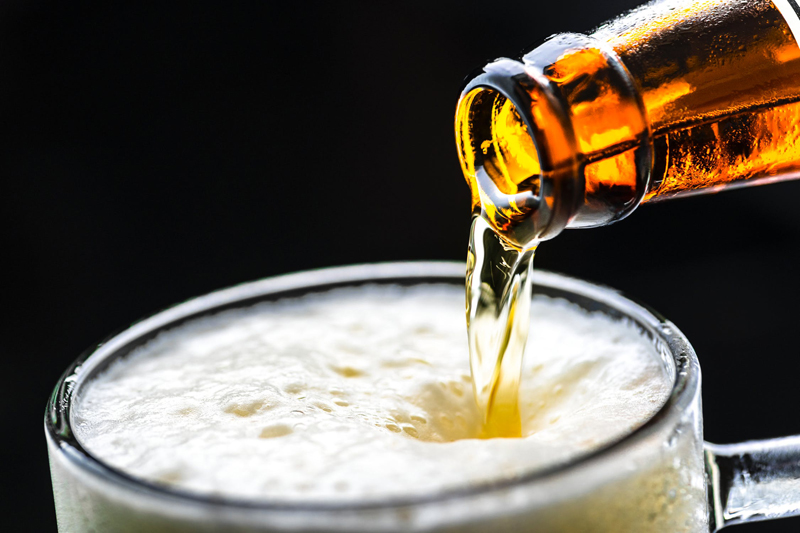 As a child, my love for nature's gifts was enormous. My mind's eye can retrace every dimple and divot on that Wild Cherry Tree with absolute accuracy - the bark, gently gnarled, but somewhat smooth; tiny green leaves, unfolding from her curls; the air, filled with the fragrance of her blossoms. She seemed to beckon me into her branches. I may have been nine or ten, just big enough to shimmy up her center trunk. If I could get to the "V" of that first branch, success would be assured. I grunted and pulled with every bit of strength until I sat on that first branch among the flowers, legs dangling in rag-doll rhythms, imagining my life in Windsor Castle on the River Thames. I would look across the vast landscape in search of dragons and my prince, returning from battle in Gremlinland. How high could I climb? Could I reach the top without bending her thinner, more delicate lattice of new growth? Could I see "them" in the faraway mist?

The branches gave way to my flexing Keds, allowing me to climb in sidestep fashion, higher and higher. I could see beyond the tall grasses that filled the back field. Not my dragon, but another fruit tree, a huge Apple rising up on the horizon, with poison-ivy vines snarling the base. I would remember this one in the Fall, and set out on a trek, with clothes-props and bags, to gather her fruit. My mother would protest my absence and daring, but a lifelong love of apples was to be formed, despite her stern look of disapproval.

Sensory specialists assert that childhood memories form the most powerful connections of the olfactory sense to the brain. Apples, then, are one of my childhood weaknesses, turned into an adulthood preference. Cider and perry, that which CAMRA terms "real cider" in protective circles, is a recent discovery for this lover of the brew. Not a wine, but perhaps more closely aligned with "real ale."

CAMRA's sub-group, APPLE (Apple and Pear Produce Liason Executive), is committed to the purity and elegance of cider and perry as a natural beverage, with no preservatives, no enzymes, undiluted, unpasteurized and unfiltered. Natural ale yeasts define the fermentation, and sweetness is derived from fresh, pressed fruit, without added sugars (although a small measure may be found in products labeled "medium" or "sweet"). Neither nitrogen nor carbon dioxide from outside sources can be added.

Cider is made from apples, while perry is made from pears. These are more closely aligned with beer products due to three major characteristics:

Apple (or pear) varieties used are not common dessert apples (or pears), but from fruits that contain high levels of tannins and malic acid. These are specific fruits that are generally inedible. The result is a flavor profile with a more intense"bite."


Cider and perry are fermented with natural or ale yeast, not wine yeasts.


The resultant alcohol levels in cider and perry do not exceed 8% ABV.

Fruitiness should be perceptible, but the characteristic flavor of apples or pears should not be pronounced, because acidity and tannins will balance out the sweetness. Clarity may be polished or hazy, but there should not be any floating residue perceived. They may vary from still to quite effervescent, but will display no head and no legs. Mouthfeel may mimic white wines, and can vary from dry to the fuller feel of a German dessert wine.

Some may be sulfited for stability, but this may impart the telltale smell of geraniums to an otherwise delightful elixir. There should be a holistic bouquet that is acquired from the combination of fruit, mallolactic fermentation, tannins, and a maturation process that brings the sum of the parts together.

Color may vary from a "clear" white water look, to light yellow, and possibly pale pink tones. Oxydized ciders take on a rusty blush. Bacterial infections will impart a "mousiness" that has been described as banana peel, cheerios, or a gerbil's den.

You may hear terms like "scrumpy," but try not to get confused. By some standards, scrumpy defines the finest cider, using select apples, slow fermentation, and a lengthy maturation process. Other definitions refer to cider made from "scrumps," or windfalls, imparting a rough, unrefined character in cider that is young and cloudy.



Recommended Sampler of Cider and Perry
West County Cider Organic McIntosh Farm Style Varietal Hard Cider – Colrain, Massachusetts, USA - Common Cider - 3% ABV
The intense aroma of apples lingers as sweetness in the air, but flavors are balanced with tartness. An initial sweetness displays itself up front, with sharpened acidity in the back. No sulfites; medium pale yellow, and very clean.

Crémant St. Nicolas Sparkling Light Cider – Cidrerie St. Nicolas, St. Nicolas, Quebec, Canada – Sparkling Cider – 2.8% ABV
Sparkling effervescence dances within a light straw body, with bubbles glazing the surface. A subtle fruit aroma peppers the air. Sweetness lays on the tongue, and is not cut away by an acidic bite.

Aspall Organic English Draft Cider - Aspall, Suffolk, England – English Cider – 6.8% ABV
This more rustic style of cider is clear, amber and still, with aromas of wood, fruit, and tannic acidity. Tannins are felt as an astringent dryness in the mouth, and are the result of the skins of select apples. Woodiness in the aroma may indicate it has been aged in oak.

Oliver's Herefordshire Dry Cider – Oliver's Perry & Cider House, The Old Hop Kilns, Moorehouse Farms, Ocle Pychard, England – Dry Cider – 7.5% ABV
Matured 8 months in oak casks, this still dry cider has a musty, castle-like aroma with the subtle sweetness of fruit. Flavors are complex and distinctive, with the tart-sweetness of nondescript fruit.


Etienne Dupont Cidre Bouche Brut de Normandie 2006 - Domaine Familial Louis Dupont, Victot-Pontfol, France – Organic Cider – 5.5% ABV
Unfiltered and unpasteurized, this off-dry cider displays as a hazy amber with sparkle in the body. Sweetness and effervescence skip on the palate, without much balance from the acidic, tannic side.

Cuvée Spéciale Kerisac Cidre Breton Doux - Ets Guillet Frères SA (Cidrerie Kerisac), Guenrouet, France – French Sparkling Cider – 2.8% ABV
Amber and sparkling, the tannic apple skins impart aromas of teabags and sweetness on the surface. On the palate, pleasant flavors of butter-and-brown-sugared apples paint the back edges of the tongue.

Bordelet Sydre Argelette - Cidriculteur Eric Bordelet, Charchigne, France – Still Cider – 4% ABV
Legacy fruit from 300 to 400 year old trees is used in this blend of fruit and oakiness. The aroma is floral and perfumey, which gives way to a blend of bitter, sweet and sharp apples, tempered by wood. Very nice.

Uncle John's Fruit House Winery Perry - Uncle John's Fruit House Winery, St. John's, Michigan, USA – Common Perry – 6.5% ABV
A straw-colored body results from the fermentation of culinary pears, the seasonal varieties you might find in grocery stores. Although this is defined as "off dry," some effervescence is noted. Fresh melon fruitiness feathers through the air. A beautiful acidic edge cuts the sweetness.

Oliver's Herefordshire Dry Perry – Oliver's Perry & Cider House, The Old Hop Kilns, Moorehouse Farms, Ocle Pychard, England – Dry Perry – 7.3% ABV
The color of glistening hay, fruitiness is apparent at the beginning and in the finish. Flavors are sour up front, with wood and grassiness in the middle, followed by sweetness. This perry is aged in oak for 8 months.

Cheers!
 
You Should Also Read:
Big Bold Barley Wine
Porter - History of Beer and Imagination
Mississippi Mud Black & Tan - An American Phenomenon


Related Articles
Editor's Picks Articles
Top Ten Articles
Previous Features
Site Map





Content copyright © 2022 by Carolyn Smagalski. All rights reserved.
This content was written by Carolyn Smagalski. If you wish to use this content in any manner, you need written permission. Contact Carolyn Smagalski for details.