Become a Breast Cancer Warrior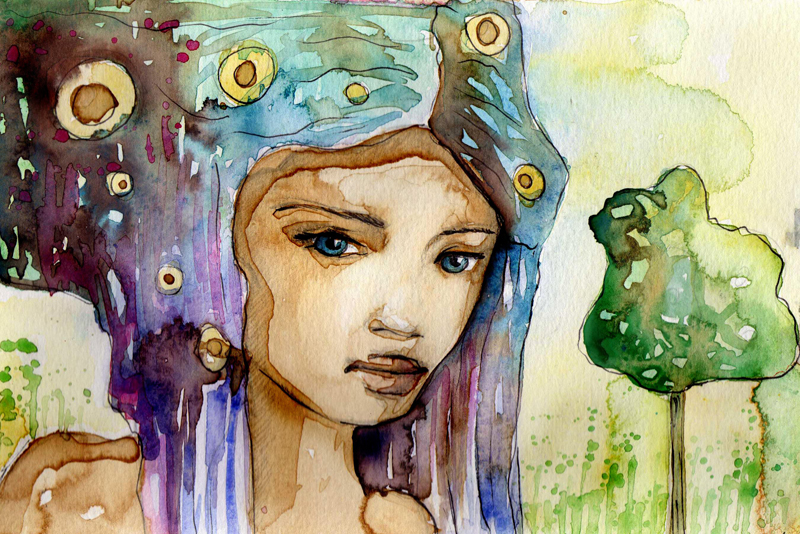 It's Breast Cancer Month and In honor of those women who have survived breast cancer and the families that have survived with them, we salute you! This article was written by former Bella Editor April Alisa Marquette. Enjoy!

In becoming a warrior, one must know their enemy. In this case it is breast cancer, a disease that causes cancer cells (malignant) to form in breast tissue. This insipid disease has many factors which cause it to differ by individual, age group, and the kinds of cells within the actual tumors.

Receiving this diagnosis doesn't have to mean fatal or the end. A woman can become a warrior. She and her loved ones, her support system can learn to fight this insidious foe. This is done first and foremost by holding on to hope, as the facts are laid out, learned and understood.

Although I hate to report this, Ethnic Beauties I would be remiss in not informing you that in the U.S. for women, breast cancer is second only to lung cancer. Women are diagnosed with this more than any other type of cancer --excluding skin cancer. This is not to say that men aren't also affected, on many levels. However there are things that one can do in this fight/war against breast cancer.

First we must know the risk factors:
• Half of women diagnosed are 65 +.
• Being overweight or obese.
• Lack of physical activity.
• A diet high in saturated fat.
• Alcoholic consumption, more than 2 drinks a day.
• Early menstruation
• Late menopause
• Giving birth to your first child at an older age.
• Not having given birth.
• Family history of breast cancer: a mother or sister particularly.
• A personal history of breast cancer/breast disease.
• Dense breast tissue (a mammogram can identify).
• Past radiation therapy to the breast/chest area.
• A history of hormone treatments: estrogen & progesterone.
• Gene changes, inclusive of but not limited to BRCA1, BRCA2.

Then we must take action:
One method is An Early Breast Cancer Detection Plan where at any age a woman should perform a self-breast exam. In doing so, she will take notice of lumps or signs of change in her precious body.

• Starting at age 20 or right now women should perform self-breast exams.
• Ages 20 thru 39 breast exams need to be scheduled every 3 years.
• Age 20 to 39: Scheduling clinical breast exams every three years.
• 40 - 49 mammogram every 1 or 2 years, especially if prior history.
• 50 years and up, every year a mammogram is in order.

Breast Cancer Warriors, keeping records of personal exams, findings, and mammograms/doctor visits is necessary in this battle. Also important is the maintenance of a great outlook, healthy weight, a low-fat diet, and regular exercise. Giving up the smokes and saving alcohol consumption for celebratory events is also recommended. In this battle we must be armed, first and foremost with knowledge. Thus, join me in the forum for even more information —and for all of you my ethnic sisters, be beautifully blessed, especially those doing battle.
You Should Also Read:
More Breast Cancer Information
Seeking The Sacred
The Beauty of Faith


Related Articles
Editor's Picks Articles
Top Ten Articles
Previous Features
Site Map





Content copyright © 2019 by April Alisa Marquette. All rights reserved.
This content was written by April Alisa Marquette. If you wish to use this content in any manner, you need written permission. Contact Juliette Samuel for details.