Interview - Erin Gray, on Starman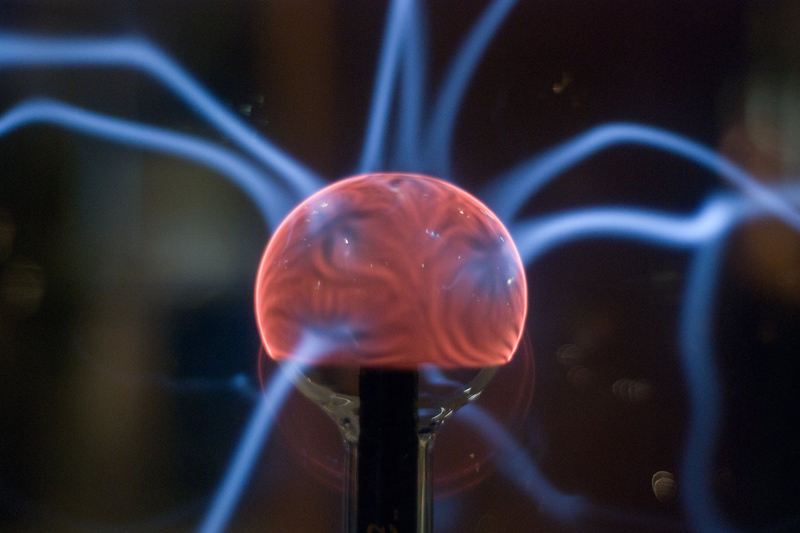 At Chicago Comic-Con this past August, we were fortunate enough to pin actress Erin Gray down for a quick interview on our way to the kids' costume contest. The actress, who is best known for her roles in "Buck Rogers in the 25th Century" from 1979-1981 and the situation comedy "Silver Spoons" from 1982-1986, remains busy. Among other things, she runs the company Heroes for Hire, which books celebrities for personal appearances, teaches Tai Chi and speaks on domestic violence issues. In part two of our interview, she discusses her kids, the current TV landscape and her role as Jenny Hayden on "Starman."
Q. You have children, right? Were they aware of your acting career while they were growing up?
Gray:
I have two, yes. My son was very aware of it. And doesn't want to have anything to do with Hollywood, but has a great sense of humor. My daughter actually didn't know because she came after the peak of my career and it wasn't until she was about 6 or 7--she was playing with her Barbies on the floor and looked up and saw me on the television. It was one of those moments where she looked at the TV, she looked at me, she looked at the TV, she looked at me, she went, "Is that you?" That was her first recognition [of it]. My husband is a cinematographer so she was often going on the sets, but I don't think she'd put it together that I was an actress till she saw me on television. I don't think she's ever seen "Buck Rogers."
Q. To this day?
Gray:
To this day. She may have caught a clip on YouTube, but I don't think she's really actually sat down and watched the movie or seen any of my "Silver Spoons" [work] or anything. She wants to be an actress, which is interesting. She's 19. Heading off to college.
Q. In doing research for this article I discovered something called "Buck Rogers Begins." What is that, exactly, and what's the status of it?
Gray:
That's a webisode series that was started by a fan-based group. They were fortunate enough to get the rights, they had something very special going, and they stopped halfway through the production. Unfortunately they don't have the rest of the money to finish it as yet. I hope they get it. But what they shot was great.
Q: Your daughter was involved in that?
Gray:
Yes, she was in it. Gil [Gerard, who played the title role in "Buck Rogers in the 25th Century"] and I play Ma and Pa to Buck Rogers and my daughter plays Buck Roger's girlfriend. It takes place at the turn of the century, early 1900s, just before World War I or about the World War I time period. Then—and this is based on the original "Buck Rogers" storyline if you know about it--when he came out of the cave 500 years later then she would've been my character, who looked a lot like the girl he left back home 500 years back.
Q. Do you still get asked about "Starman" a lot?
Gray:
Some. And I do go to the "Starman" reunion. Not every year can I make it, but there's a strong fan base that still meets every year. I was only--but I was the important character too, what they were looking for and that was cool. And I loved doing that. That was a favorite role of mine actually.
Q. Why was that?
Gray:
A combination of things. The director, Claudio Guzman, was a delight to work with. It was an unusual circumstance when they offered me the part. At first, I didn't want to do it without at least meeting the director. I kept insisting "I will do it when I speak to the director," and they kept saying,"You can't." And I said, "If I can't speak to the director then I don't want to do it." So finally after a lot of arguing and discussion I get a phone call, and this gentleman can barely speak English and I'm trying to figure out why. And he says to me one thing--he says, "Georgia O'Keeffe." And I said, "That's it, that's what I want to base this woman's character on. She's living out in the desert painting her, not flowers, but stars, and so on. And I had just finished Georgia O'Keeffe's biography so that's what was inspiring me, and when he said that I said that, that was it.
But I still was kind of puzzled by the fact that he couldn't speak, and when I met him I found out that he had encephalitis. He'd gotten a mosquito bite in South America and he'd lost his ability to speak and he'd been recuperating in Peru to gain his balance back and so on. And it didn't matter that he couldn't speak. He didn't have to. I would do a take and I would look at him and he would just light up and I would go, "Ok, we're good to go." And I just found him wonderful. I loved working with Robert Hays, oh, great guy.
Shooting in Sedona, Arizona was an incredible experience, I don't know if you've ever been there. Have you heard about the vortexes? There are vortexes in Sedona that have very concentrated energy fields and people go, "Yeah, sure." Well, let me tell you something. We had an experience one time when a camera was running off of batteries, and the batteries would be charged every night at the hotel room. I would go on location, we heard the cinematographer scream, we're running—"What's the matter?" "You don't understand! I charged this battery every day at the hotel room you can see the little readout, and it only goes up to a certain amount it doesn't go past that. The camera is running, the battery is charging itself. It's not attached to anything--it's charging itself, and it's gone beyond the number that I could get it to charge." And we all went, "Woo-OOO-oo," because we were in one of the vortexes filming, and that was scientific proof that these fields of energy really do exist. Now, I later on met a scientist who told me that the entire valley in Sedona is lined in copper and that's why, which is interesting. So there must be concentrated areas of copper that create this electrical current or energy. So, it was a great experience--the whole shoot.
Q. You've been in the entertainment a long time. What do you think of today's TV landscape? How is it different from when you were first starting?
Gray:
The primary differences that I see are the content. I'm disappointed with a lot of the content on primetime television--I no longer watch the three major stations, and I think I'm a perfect example of Middle America in terms of my taste in television. I've moved on to USA and TNT for some reason, those are my favorite channels, or HBO where I get programming that I want. I hate reality TV. I do love, however, "Hollywood Treasures," the show that I was on which I'm addicted to. The other thing that I find that is interesting is for the actors in the business the whole use of social media has changed. Actors have more control over their press and their relationship with fans and how they want to enjoy a relationship with their fans.
Q. Do you have a Twitter account?
Gray:
I set one up a year ago and I have not twittered a thing. It took me a while to get Facebook, and because I run my company, I don't have time. I really think I'll probably end up on Twitter because it's easier than Facebook in a sense. I mean, I get hundreds of emails a day out of Facebook. I can't look at them--it's overwhelming. And then I have to set a search through Facebook to find business emails and that sort of thing. It's a little bit much.
Stay tuned to find out if Erin Gray ever starts regularly posting to her Twitter account! For additional information on this iconic scifi TV actress, visit the profile we wrote on her previously, as well as the first part of this interview, from the links below.

You Should Also Read:
Erin Gray Actor Profile
Erin Gray Interview Part One


Related Articles
Editor's Picks Articles
Top Ten Articles
Previous Features
Site Map





Content copyright © 2021 by Helen Angela Lee. All rights reserved.
This content was written by Helen Angela Lee. If you wish to use this content in any manner, you need written permission. Contact Helen Angela Lee for details.