Bringing Wine to a Holiday Party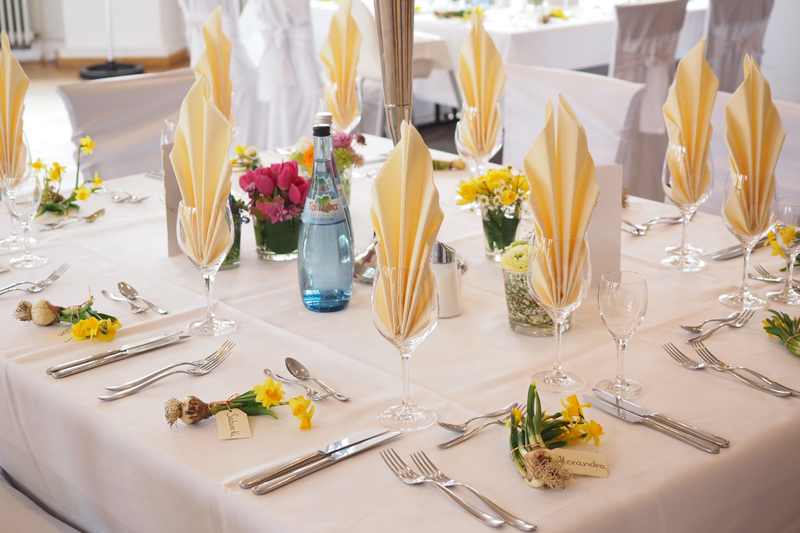 Most of us who enjoy wine can find ourselves looking for a good "deal" while eyeing the bottom shelves of the wine aisles in the grocery store. We may like wine but we would prefer not to pay a high price for something that accompanies a main course. It's frugal and it allows us to be a frugal gourmet. Besides, you never know if you are going to find a great bottle for under $10.00. It's a gamble but one with great returns.

When you are attending a Holiday party, bringing a bottle of wine is a no-brainer. If this is a large gathering with buffet-type food and plastic cups, a less expensive bottle of wine will work. If the party is one where the wine bottles are going to just pile up on a table, a mid-priced wine is acceptable. The wine table is going to be descended upon by all the party attendees, the bottles are going to be opened at will and no one is going to be considering how it pairs with the prime rib.

If, however, you are attending a dinner party, your bottom shelf selections are not necessarily appropriate for a gift for your host or hostess. For a sit down dinner in someone's home, or where you know what the menu is, a little more thought is required as you will indeed be pairing the bottle you bring with the food your host has prepared for you.

Costco is a great resource for a good bottle of wine at a lesser price. They have a nice selection and they get a good deal. Grocery stores too have a good selection. Prices, however, tend to go by size of lots and it's hard to get huge lots from a small winery at a small grocery…it does happen though, on occasion.

Trader Joes is an example of a huge selection of wines and prices. The challenge, however, is that when you purchase their $5.00 bottle of wine, odds are the hosts will know the label and how much you paid. If you are going to arrive with a bottle of wine equal to the cost of your morning latte but less than you paid for your lunch at a deli – well cheap might be the adjective used to describe your efforts.

While we all appreciate a good deal, you might not want your host to know how good the deal was. Bottom line is you want to bring a bottle of wine that you believe your host and party will enjoy. When you are playing the price-to-value game, like I stated earlier, it's a gamble. You have to kiss a lot of frogs before you find that princely bottle. Then you have to race back to the store and hope your yummy bottle is still sitting on the bottom shelf so you can buy all of them up.

Hopefully your gamble pays off and everyone enjoys the bottle you bring.





You Should Also Read:
Christmas Shopping
Family During the Holidays
The Holidays are Approaching


Related Articles
Editor's Picks Articles
Top Ten Articles
Previous Features
Site Map





Content copyright © 2023 by Lisa Plancich. All rights reserved.
This content was written by Lisa Plancich. If you wish to use this content in any manner, you need written permission. Contact Lisa Plancich for details.