Family During the Holidays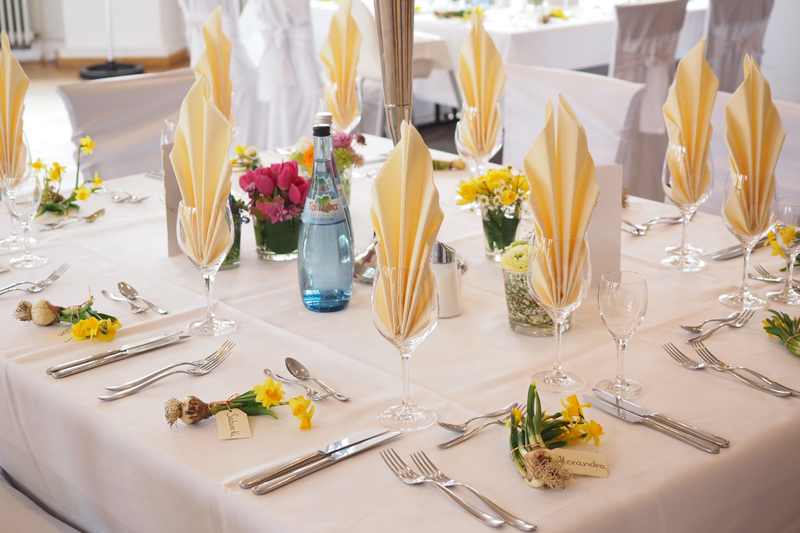 A family gathering conjures up memories that can be nostalgic. Nostalgia recalls family traditions. And traditions, although usually wonderful, can sometimes, well, irritate. These family gatherings during the Holidays are with people you love but you've known them a long time. There is a lot of history there. Sometimes that history is not particularly happy. That's why sometimes there are many reasons to dread being with family during the Holidays

Although the Holidays tend to last about six weeks, the time you actually spend with your family can be quite short. You spend Thanksgiving with your loved ones and you can take that alright. It's one day and there is usually a football game on. Typically a card or board game is happening and lots of activity is going on in the kitchen. Simply put, there is a lot of activity on Thanksgiving to keep the biggest scrooge or non-traditionalist distracted.

A few weeks later, you gather with the relatives again. There is Christmas or Hanukah or New Years. It's just a day but for many it can be an excruciating experience. It doesn't have to be the end of the world, though. You can love them and then leave them. But since you are going to be spending a little time with them, you can also make the best of it.

There are many ways to make this Holiday the best one ever. You can make the decision to be happy. To not drink too much. To enjoy the company of those who have known you the longest. To assist with dinner or help in some way. Making a gesture which is helpful can do more than just assist. It gives you a feeling of being necessary and gives those you help a feeling of appreciation. And we all like to feel appreciated, right?

First, like any gathering, don't arrive late or empty handed. Yes, these are family members and they will still love you if you show up in the middle of dinner with nothing to bring but hunger. But if you would treat someone who you just met and might never see again – but happened to invite you to dinner – with a bottle of wine while arriving on time, why wouldn't you do the same for someone who you know you will be seeing again? Always ask yourself, "would I do this for my neighbor/co-worker/boss/someone I just met?" If the answer is "yes" then you should definitely do the same for your relatives. If the answer is "no", well you may want to ask what type of person you want to be to others.

Once you arrive, offer to help. There is nothing worse than being the lonely cook in the kitchen with no one arriving on time and no one offering to help with anything. It's lonely and sad for the host or hostess. You arriving at the suggested time and offering to help makes you the hero or heroine. And everyone likes to be someone who saves the day.

Make it an adventure. Offer to do something you may have never done before. And when I say offer, I don't mean standing in the kitchen with your arms crossed over your chest and a look like you don't want to touch anything. Really, really help.

You can set the table. Make the gravy, or make drinks. Bring out the food or light the candles. Most of all, compliment. Tell Aunt Mary or your mom or sister how yummy the food is. Let your cousin know that you adore the deviled eggs. Complimenting others gives both you and the person you are complimenting a "moment". You are conveying thanks and giving recognition. They are receiving something that makes them feel important and worthy. It's a win-win.

Finally, visit. Smile and be happy. Don't sit and not visit. If you are sitting on the couch looking like you are starving but just sitting there. There is something wrong with you. Get off the couch and mingle or make yourself a drink or offer to assist. Be the bartender. Like directed earlier, make it an adventure, show up and enjoy. And if you are at a loss as to what to bring or what to shop for during the Holidays, just click below. It's quick and easy way to approach the shopping dilemma.





You Should Also Read:
Bringing Wine to a Holiday Party
Christmas Shopping
The Holidays are Approaching


Related Articles
Editor's Picks Articles
Top Ten Articles
Previous Features
Site Map





Content copyright © 2022 by Lisa Plancich. All rights reserved.
This content was written by Lisa Plancich. If you wish to use this content in any manner, you need written permission. Contact Lisa Plancich for details.