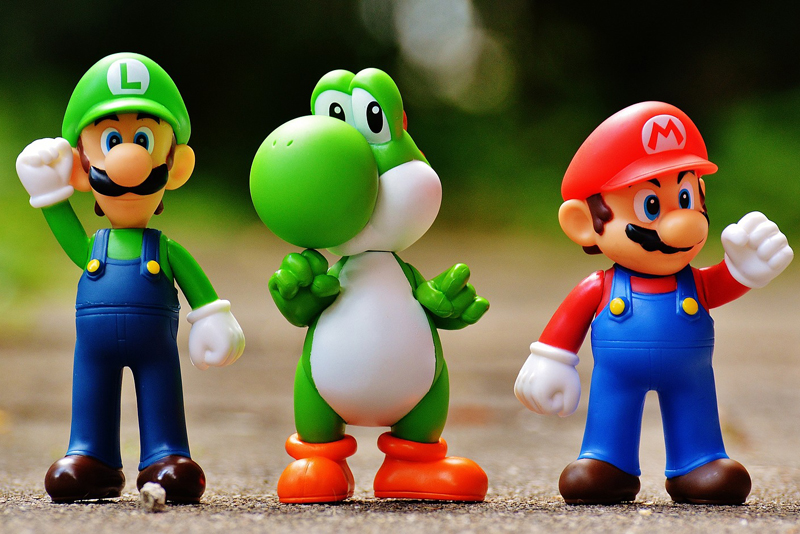 Just Dance 3 for the Wii solely tracks a single controller in one hand while you dance along to a collection of songs. As simple as it might sound, it's actually quite a lot of fun!
I've played and enjoyed many dance games over the years. I still have a PS2 set up in the basement with a bunch of Dance Dance Revolution games, to play with those. We also have Kinect and a PS3 move. Each system has its benefits and flaws. The DDR games of course only care about foot stomping. Kinect can see your entire body, and doesn't need you to hold anything! This Wii game falls somewhere in the middle. You dance with your whole body, but the sensor is only in one hand, so it has no idea what the rest of you is doing.
On one hand I like how they have each dancer and scene customized to the song. A 50s-feel song (Crazy Little Thing Called Love) has a pair of kids dancing at a drive-in. Boogie Wonderland has a quartet of boogie-dressed dancers doing choreographed moves. You've got an undersea mermaid, "Respect" complete with 60s landscape, and much more. It really is quite fun, and the characters movements are incredibly smooth, too.
Each song even has dance moves appropriate to the song and era. You don't have random clapping / kicking / etc. that happens to be in time with the music. The moves really do "feel" like they would go with the song and era.
I'm also appreciative that the load times are quick. So many times when you're playing a dance game you have to wait 1-2 minutes between songs, which gets frustrating very quickly. Here it's nice and quick moving from song to song.
They have a great range of songs, so that young kids will find songs they like, and adults will have some as well.
So there's a lot of good. What's the flaws?
First, as mentioned, all the game senses is a single arm. They don't even have you holding a controller in each hand. So the game only knows what one arm is doing.
Next, I wish they at least gave you a few options amongst era-appropriate characters. Maybe different colors of skin and hairstyles.
Most importantly, though, the screen layout is not optimal. You have your character in the middle that you're supposed to match. You have a small shape in the bottom left which sometimes - but not always - tells you what to do next - you have to interpret its rather cryptic clues. Then you have an indicator in the top left which lets you know if you did an action well or poorly. It can be frustrating the first few times through a song because you have practically no idea what to do and you can't watch everything at once to know how you're doing.
So it's important to know that up front. Expect a learning curve for each song. You'll have to watch it a few times to figure it out and get the hang of it. Then once you can do the dance simply from memory, you can mostly watch the top left indicator to know if you did each move well enough to count.
I also wish they offered more feedback on WHY you didn't get a perfect score. Other games have a variety of ways to do that which is quite helpful. Here you're sort of on your own.
Still, the game is a ton of fun, a great way to stay healthy and boost your mood. It can be played alone or with friends. Well recommended!
We purchased this game with our own funds.
Buy Just Dance 3 from Amazon.com
You Should Also Read:
Just Dance 3 Downloadable Song List
Just Dance 3 Song List and Tips
Just Dance 3 Medal List


Related Articles
Editor's Picks Articles
Top Ten Articles
Previous Features
Site Map





Content copyright © 2022 by Lisa Shea. All rights reserved.
This content was written by Lisa Shea. If you wish to use this content in any manner, you need written permission. Contact Lisa Shea for details.