Just Dance 3 Song List and Tips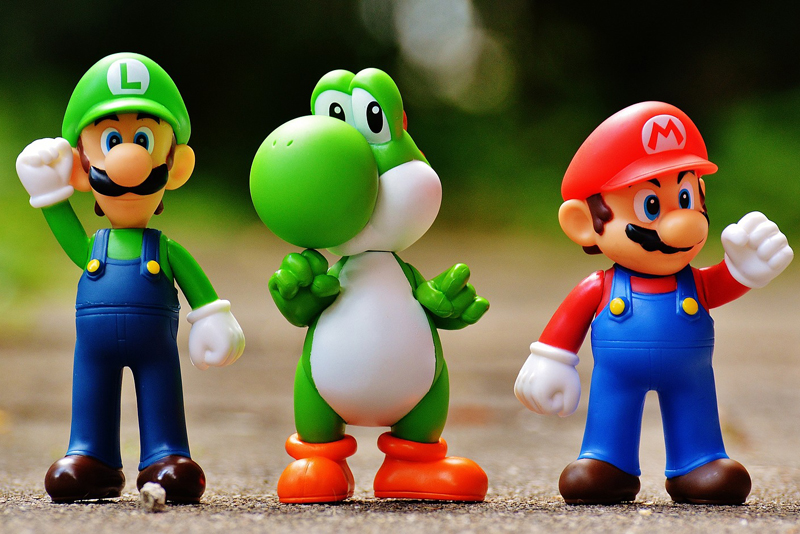 Just Dance 3 for the Wii has some great songs in it. Sometimes they can be quite challenging to get 5 stars on! Here's the song list and a few of my tips for success. I've gotten at least 1 star on everything.

In my specific notes I use "WM" for the WiiMote, to keep it short.

Apache (Jump On It) by The Sugarhill Gang
Fairly straightforward, I got 5 stars on the first try

Are You Gonna Go My Way by Lenny Kravitz (Cover)

Baby One More Time by Britney Spears (Cover)
This took me forever to get 5 stars on. Just keep working on all the different sections and the hand angles.

Barbra Streisand by Duke Sauce

Beautiful Liar by Beyonce and Shakira (Cover)
This one just needs practice, the moves are fairly easy. This gets you a medal too, if you do the "floor part" with a friend.

Boogie Wonderland by Earth, Wind & Fire
I love this one! Again a good 5 star one.

Boom by Reggaeton Storm

California Gurls by Katy Perry
An easy one for 5 stars

Crazy Little Thing Called Love by Queen
OK I just *cannot* get 5 stars on this, and I love the song.

Da Funk by Daft Punk

Dance All Nite by Anja

Dynamite by Taio Cruz

Forget You by Cee Lo Green
Not too tricky for five stars here.

Giddy On Up (Giddy On Out) by Laura Bell Bundy
A fun song with sass. It should only take a few rounds to get 5 stars on this.

Gonna Make You Sweat (Everybody Dance Now) (Cover) by C+C Music Factory

Hey Boy Hey Girl by The Chemical Brothers

I Feel Love by Donna Summer

I Don't Feel Like Dancin' by Scissor Sisters

I'm So Excited by The Pointer Sisters
A great, work-out type of song.

I Was Made For Lovin' You by KISS
Is it me or do the singers look REALLY silly in this one? I can't imagine KISS doing these moves :) I smile every time I do it.

Jamaican Dance by Konshens
I love this song! It is really hard to match the movements at first though. Top Sway: WM face back of room. Rum part - WM face back of room at top, swing down to face forward. Swirly part - keep WM in horizontal plane, make a circle with its nose in front of you, then point diagonal left or right, slightly up. Chorus - WM face back of room, make smile with WM facing ceiling. End jumping - WM facing ceiling. Then just point it at the screen, facing ceiling, not moving it.

Jump (For My Love) by Girls Aloud
Another one I love, and fairly easy, I got 5 stars on the first try. I love the jumping part of this.

Kurio Ko Uddah Le Jana by Bollywood Rainbow

Land of 1000 Dances by Wilson Pickett

Let's Go to the Mall by Robin Sparkles

Lollipop by Mika
Not too tricky to get to 5 stars - the moves are fairly repetitive.

Night Boat To Cairo by Madness

No Limit by 2 Unlimited
Another fairly easy one to get 5 stars after a few rounds.

Party Rock Anthem by LMAFO

Pata Pata by Miriam Makeba

Price Tag by Jessie J
This took me quite a while to get 5 stars on. Keep going at it and figure out the angles on the different pieces.

Promiscuous by Nelly Furtado
Another one that's not too bad to get to 5 stars after a few practices.

Pump It by The Black Eyed Peas
I adore this song and it is SO hard for me to get 5 stars. I'm just not sure what I'm doing wrong with the angles. Some parts I'm good at - "turn it up" with hands in the air then coming down - they're spiraling in circles pointing at the sky first, then on the second line the circles point at the screen. At the dancing part where his hand swings to his face, point straight sideways, then swing the WM to come face against your face. That's my favorite part :) Where your hands go down in a cross, pretend you're hammering a nail.

She's Got Me Dancing by Tommy Sparks
I get 5 stars regularly with this, so no tricks needed.

Somethin' Stupid by Robbie Williams & Nicole Kidman
I can't get the mermaid to 5 stars. For the hands-going-up part, do small movements and mostly keep it vertical.

Spectronizer by Sentai Express

Take On Me by A-ha
I get 5 stars regularly on this, fairly straightforward. If you have arm issues you don't have to do the whole wild arm swings up and down - you can do smaller motions.

Think by Aretha Franklin
I get 5 stars regularly on this too. Nothing too tricky. The whole song is great fun.

This Is Halloween by Danny Elfman
I got 5 stars on my first try.

Tightrope by Janelle Monae
I claimed 5 stars after a few rounds on this one.

Venus by Bananarama
Again one I love and get 5 stars on regularly. Fairly easy. I love the part where you sway down towards the ground.

Video Killed the Radio Star by The Buggles

What You Waiting For? by Gwen Stefani

Also my 2 downloaded songs:

Jump In the Line / Shake Senora
I get 5 stars on this. A key is to do a lot of shaking in the "shake shake" parts. In the "Jump in the Line" part with the circling hands, make a basketball-sized circle pointing the nose forward and the face towards you. In the tick-tock part aim the face left.

Iko Iko
I just cannot get 5 stars here. The hand positioning is very precise.


If you need help with something I get 5 stars on, let me know and I'll give descriptions to help you get unstuck!
You Should Also Read:
Just Dance 3 Downloadable Song List
Just Dance 3 Review
Just Dance 3 Medal List


Related Articles
Editor's Picks Articles
Top Ten Articles
Previous Features
Site Map





Content copyright © 2022 by Lisa Shea. All rights reserved.
This content was written by Lisa Shea. If you wish to use this content in any manner, you need written permission. Contact Lisa Shea for details.