Discover T'ai Chi for Back Care DVD Review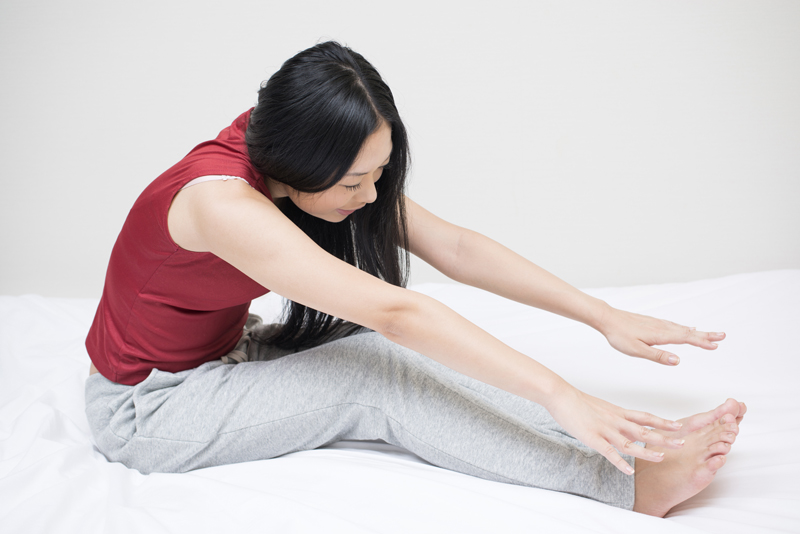 When neuromuscular disease caused difficulty with my feet, my physician recommended non-impact exercise such as Tai Chi as a healthy form of exercise. I also have significant back problems, including scoliosis and severe degenerative disc disease in my lower spine, and often experience lower back pain. After first trying a copy of Scott Cole: Discover T'ai Chi for Back Care that I borrowed from my public library, I purchased this DVD for personal use.

I found Mr. Cole's instructions to easy to follow and simple to learn. After a brief introduction about the background of T'ai Chi, Mr. Cole begins with demonstrating alignment. Mr. Cole then breaks down a number of basic T'ai Chi and Chi Kung poses, and guides practice in each pose. The moves, including Bending Bear, Beautiful Woman Turns at Waist, Finding the Needle at the Bottom of the Sea, Brush Push, Basic Kicks, and Wave Hands like clouds, were then put together into a simple flowing routine. The routine was practiced first with instruction, and then without the instructions. Next, Mr. Cole guides the user through seated stretching.

Discover T'ai Chi for Back Care runs for about 52 minutes with the introductory material. I found it easy to follow and very gentle on all of my joints, including my back. T'ai Chi requires one to learn a different mindset regarding exercise. Over the past six months, I have improved my focus with exercises using slow, gentle, smooth, continuous movement through regular practice. After completing the practice, I felt both relaxed and energized, and my back was free of pain.

Research has supported the health benefits of Tai Chi. Benefits include improvements in balance, decreased risk of falls, improved cardiovascular health, increased strengthand flexibility, better sleep, and reduced neck, back and joint pain. T'ai Chi is one of the forms of moderate-intensity, low-resistance exercise recommended for people ALS by the Muscular Dystrophy Association as a beneficial for preserving function.

This DVD does require the ability to stand, walk, and balance to participate in most of the exercises. The last section, however, focuses on seated stretches: this section may be appropriate for a person who cannot stand but who has upper body mobility.

For those confined to a wheelchair, seated Tai Chi routines are available. Another option, Ai Chi, is performed in the water, which combines the benefits of aquatic therapy, such as increased buoyancy and less stress on the joints, with movements similar to T'ai Chi. Make sure to discuss any new type of exercise with your physician before trying any new type of exercise, however.

Overall, I would highly recommend this video, Discover T'ai Chi for Back Care for learning a T'ai Chi practice that focuses on stretching and strengthening the back, improving balance, and gentle overall body exercise.

Resources:

Muscular Dystrophy Association, (2010). Everyday Life with ALS: A Practical Guide. Available as a PDF file download at: https://www.als-mda.org/publications/everydaylifeals/ . Retrieved 12/8/11.

Cole, S., (2007). Scott Cole: Discover Tai Chi for Back Care DVD. Distributed by Bayview Films.

Cole, S., (2004). Moving Slow in a Fast World – The Rise of tai chi in America. In Fitness Journal (September, 2004). Link found at: https://www.scottcole.com/artic.html . Retrieved 12/8/11.

Cole, S., (n.d.). scottcole website. https://www.scottcole.com/index.html . Retrieved 12/8/11.

WebMD, (2000) Dive In! – Aquatic Therapy for People with Disabilities. https://www.webmd.com/fitness-exercise/news/20000719/aquatic-therapy-people-disabilities?page=2 . Retrieved 12/8/11.

WebMD (2008). Health Benefits of Tai Chi and Qigong. https://www.webmd.com/balance/health-benefits-tai-chi-qigong . Retrieved 12/8/11.

Disclosure: The DVD reviewed in this article was purchased by the author for personal use.

You Should Also Read:
Read the Tai Chi Beginning Practice DVD review.
Learn more about spiritual journaling.
Find about the benefits of water aerobics for those with neuromuscular disease.


Related Articles
Editor's Picks Articles
Top Ten Articles
Previous Features
Site Map





Content copyright © 2022 by Jori Reijonen, Ph.D.. All rights reserved.
This content was written by Jori Reijonen, Ph.D.. If you wish to use this content in any manner, you need written permission. Contact Jori Reijonen, Ph.D. for details.