Water Aerobics with Neuromuscular Disease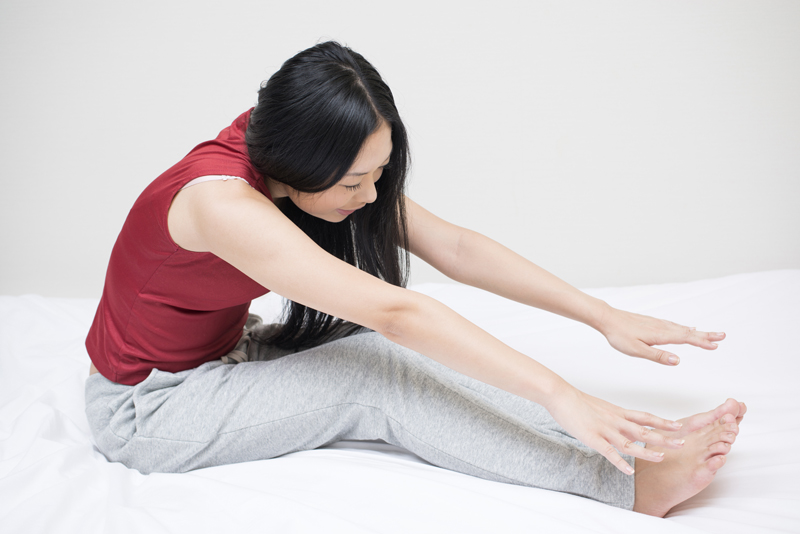 When my physician told me to consider non-impact exercise to protect my feet from further deterioration, I resisted at first. Non-impact exercises? How could I get a good workout with non-impact exercise? One of the options I have found includes water aerobics and swimming.
About 5 months ago, I joined my local YMCA (at my own cost) in order to gain access to water aerobics classes and use of the pool. I have found that I enjoy swimming and the water aerobics classes and experience an effective aerobic and strengthening workout during these classes.
During water aerobics classes, I use foam "barbells" made for the water, increasing muscle resistance for my arms. I also wear a flotation belt, even during shallow water exercise, to minimize the impact to my feet. The buoyancy of the water and flotation belt, allows me to engage in many types of exercise in the water that I cannot perform on land.
Other times, I take my children to "open swim" times at the YMCA. During these times, I swim, play catch with my children, use "swim noodles" to paddle around in the pool. While this does not provide as much structured exercise, I find that the natural resistance of the water provides some toning and the movement increases my respiration and heart rate.
Most importantly, exercise in the pool provides an effective form of full body exercise while minimizing the impact on my feet. One difficulty that I have found has been walking to the pool from the locker room. I find that I must be very careful not to slip and find it uncomfortable to walk barefoot.
Individuals with neuromuscular disease may experience irreversible muscle damage through inappropriate exercise. Exercise may have differing effects depending on type of neuromuscular disease. Heart muscle may be affected in some people with neuromuscular disease as well. Before beginning an exercise program or starting a new type of exercise, consult your physician and ask about the possibility of consultation with physical therapist or exercise specialist who knows about neuromuscular disease.
Other important general recommendations before beginning a new exercise program or adding a new exercise for anyone with health issues such as neuromuscular disorders include: start slowly and do not overdo it; include aerobic exercise, light exercises for toning and/or strengthening, and stretching exercises; and do not exercise to the point of fatigue and/or pain.
Water exercise may be more difficult for those confined to a wheelchair. There are hospital-based programs, however, that provide aquatic exercise programs. These programs are more likely to include specialty classes for individuals with physical disability.
Although I was skeptical at first, I have found the addition of water aerobics and swimming to be an excellent and non-impact addition to my exercise routine. After you check with your physician, consider giving water exercise a try!
Resources:
Quest Staff, (2009). Warning: Read Me First! Quest 16:2. https://quest.mda.org/series/exercising-muscle-disease/warning-read-me-first . Retrieved 6/10/11.
Von Hatten, D., (2007). Exercise Your Options. Quest 14:3. https://quest.mda.org/print/776 . Retrieved 6/10/11.
Twardowki, B., & Twardowski, J., (2003). No Sweat Exercise: Aquatics. Quest. https://quest.mda.org/article/no-sweat-exercise-aquatics . Retrieved 6/10/11.
Wahl, M., (2009). Effects of Exercise on Different Muscle Diseases. Quest 16:2. https://quest.mda.org/series/exercising-muscle-disease-series/effects-exercise-different-muscle-diseases . Retrieved 6/10/11.
You Should Also Read:
Learn about another low-impact exercise, Tai Chi.
Find out about walking for fitness.
Read about the new TSA card for travellers with disability.


Related Articles
Editor's Picks Articles
Top Ten Articles
Previous Features
Site Map





Content copyright © 2022 by Jori Reijonen, Ph.D.. All rights reserved.
This content was written by Jori Reijonen, Ph.D.. If you wish to use this content in any manner, you need written permission. Contact Jori Reijonen, Ph.D. for details.