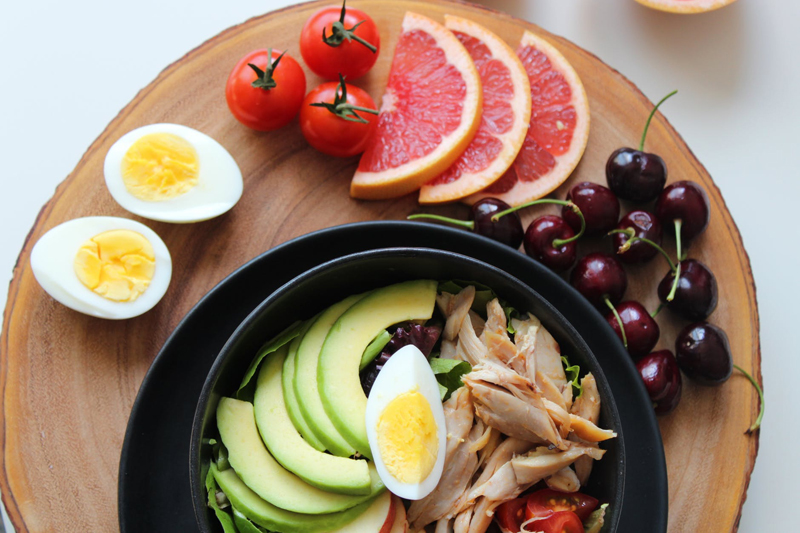 Sometimes people look at carbs as an all-or-nothing prospect. They want to know which carbs to avoid. The answer is that, for long term balance, there are no Evil Carbs. There are no bad carbs. It's all about finding a balance.
For example, fiber is a carbohydrate - and fiber is a wonderful thing to eat because it goes right through your system and keeps it clean. It can't cause you to gain weight. It can't affect your nutrition levels at all. It scrubs your digestive tract shiny and new. So it's good to eat fiber.
How about on the other end of the scale? How about chocolate? Yes, chocolate is full of sugar and calories. On the other hand, though, dark chocolate has antioxidants in it which can lower your blood pressure and bring other health benefits. The key is to eat it in moderation. So I wouldn't say "avoid dark chocolate at all costs" - I would say to eat it in small amounts and savor it.
There are all sorts of foods in the middle. The apple has good nutrition - and it's also high in fructose, a fruit sugar. I know a man who ate lots of apples every day and was scolded by his doctor for overdoing it. Yes, occasionally having a half apple is fine, if it's part of a balanced diet. Eating ten apples a day is probably less good for you.
A key is to look at your overall intake of food. If most of the foods you eat are very low in sugars - for example celery, broccoli, cauliflower and the like, then you're probably fine including a sprinkling of raspberries over your salad if you adore them. If that makes your salad a delight to eat, then it all evens out.
On the other hand, if you keep a box of Twinkies in your desk and every day eat three of them just because they're there, that is probably a habit to get out of quickly. The Twinkies bring no nutrition into your world, and a great deal of harm.
So it's good to release the habit of thinking about food as "bad food" or "bad carbs" or "evil carbs". Instead, look at all food as existing along a continuum of nutrition. Aim for the most nutritious items. Over time your tongue will learn to love them - evolution supports you liking the things you have available to eat. Wean yourself off the things that are less good for you. In only a few months you'll find your outlook on what you enjoy eating has changed!
Lisa Shea's Library of Low Carb Books


Related Articles
Editor's Picks Articles
Top Ten Articles
Previous Features
Site Map



Follow @LisaLowCarb
Tweet





Content copyright © 2023 by Lisa Shea. All rights reserved.
This content was written by Lisa Shea. If you wish to use this content in any manner, you need written permission. Contact Lisa Shea for details.