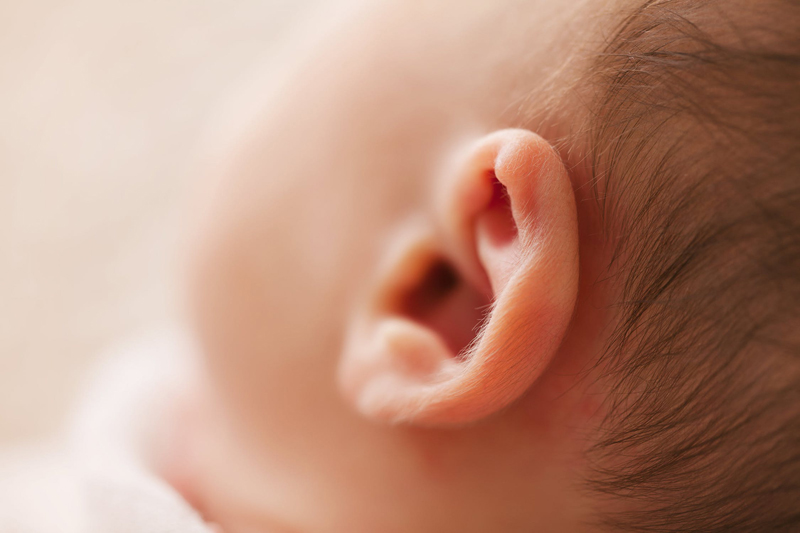 Bullying makes the news these days – probably because social media makes it easy to record and share these experiences. But bullying is not new, especially for the Deaf.

Deafness is misunderstood. Even adults don't recognise how difficult it is to interact in a world where you can't understand the communication. Children have no maturity to understand difference and when another child doesn't respond in the way they expect they tend to ridicule.

Why is this? Anyone who is different, who doesn't fit in, can be a target. So deaf children, who can't respond in the same way, speak differently, are slower to understand and because of this are often alone, are almost always singled out as a target for bullying.

The visual difference of needing and wearing a hearing aid or cochlear implant processor, no matter how good the hearing is, still waves a flag which says 'hey I'm different.'

The majority of people have unrealistic ideas of what hearing aid solutions can do. They do not realise a hearing aid cannot return hearing to 'normal'.
Probably one of the most common forms of bullying is social exclusion. Deaf children are simply left out because they can't keep up with the banter and don't catch onto the plans being made. This leaves them alone and vulnerable.
Deaf children who have been bullied report it destroyed their self esteem, they felt humiliated and second class citizens. Especially if a hearing loss is mild and has gone undetected neither the child nor those around them know what the issue is. Many children (and indeed adults) were told they were 'putting it on'. They aren't really deaf.

Teachers think they are slow or not trying hard enough and their peers called them 'retards'. These children may be forced to sit at the front where the whole class witnesses their attempts to follow the lesson. Aural tests, such as spelling or dictation, are almost impossible.

Unfortunately bullying of deaf children isn't limited to their peers. While I think in this century there is a greater understanding of deafness, sometimes even adults, their teachers, bully deaf children. Some of my sign language tutors reported being taken away from their families, put into special schools, where they felt alone and discarded. They lived on rations, in poor conditions and when it came to learning they had their hands tied behind their backs so they couldn't use sign language.

Some of the deaf have told of bullying such as having hot water poured down their back and people sneaking up behind them and tapping them on their shoulder to startle them. They tell of incidents where people came up screaming and swearing at them from behind to test whether they really have no hearing. Of course they didn't hear and only found out later from someone else which added to the humiliation.

One teenager reported bullying in primary school. Although he was profoundly deaf he still wore hearing aids which of course didn't help much. One day when he didn't understand his teacher and asked for a repeat, the teacher snatched off his hearing aids and threw them on the floor. As if that wasn't bad enough she then set about verbally abusing him, shouting and calling him names. This poor young man, without his hearing aids didn't actually understand nor know what he'd done wrong. However, he picked up his hearing aids and left the classroom never reporting the incident, hiding it because somehow he felt ashamed.

Another young man reported his peers covered their mouths while they spoke to ensure he couldn't lip read, mimicked his hand signs and held his hands behind his back so he couldn't sign, all the time ridiculing him. For them it was fun, for him it was humiliating to the point he considered suicide. But support from those who should have cared was not there. His teachers told him to wake up to himself, fight back and be courageous.

Difference makes us a target for those who have no understanding and this often takes us into the area of bullying. I can't see any answer to it except to persevere with educating others about the limitations, hindrances and social constraints of deafness.

You Should Also Read:
Build Self esteem
No experience of hearing loss
Avoiding Depression


Related Articles
Editor's Picks Articles
Top Ten Articles
Previous Features
Site Map





Content copyright © 2022 by Felicity Bleckly. All rights reserved.
This content was written by Felicity Bleckly. If you wish to use this content in any manner, you need written permission. Contact Felicity Bleckly for details.