Just People - Jacob, Joseph, Moses and Rahab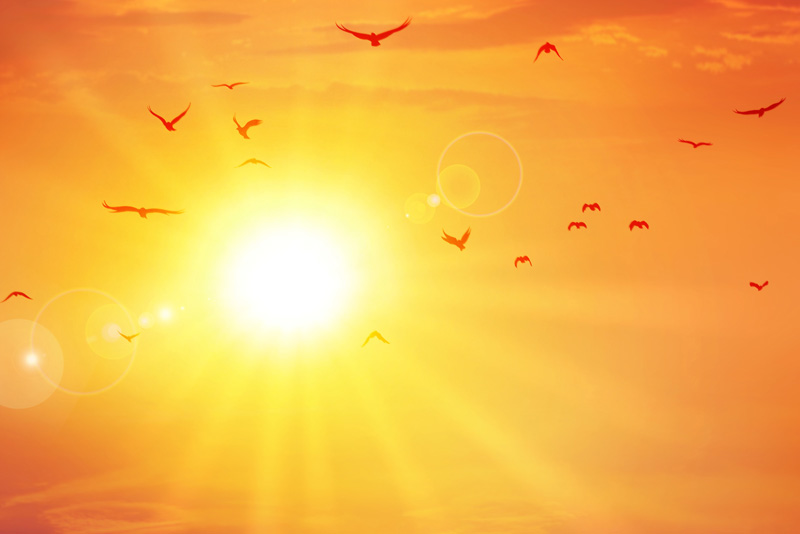 Let's continue studying the Bible people who have the honor of being listed in Hebrews chapter 11. The writer of Hebrews honored these ancient ancestors for their faith in God's promise. He said that faith is having confidence in things we can't see – knowing that what we hope for will actually happen. The ancients – those people who lived long ago - were commended by God for their faith.
In
Regular People – Noah, Abraham and Isaac
we read that although Noah, Abraham, and Isaac were noted for their faith, they weren't perfectly honorable people. Let's continue.
Jacob
Jacob was commended for his faith when he died. He was dying in a land that was not the land promised to him but he blessed his sons according to the promise. Even though he hadn't received what was promised, he was confident
Was Jacob perfect?
He was the second born twin. By rights his brother Esau would inherit the blessing. Jacob tricked Esau out of his birthright, deceived his father and received the blessing meant for Esau. He had to run for his life to escape.
When he was faced with a problem, Jacob lived his life by trickery – relying on his own resources instead of going to God for help.
Read about Jacob in Genesis 25-50, Hosea 12:2-5, Matthew 1:2,22:32, Acts 3:13, 7:46, Romans 9:11-13, 11:26 and Hebrews 11:9, 20, 21.
Joseph
It was by faith that Joseph, when he was about to die, said confidently that the people of Israel would leave Egypt. He even commanded them to take his bones with them when they left, although it wouldn't happen for another 400 years.
Joseph rose from the role of slave to a ruler of Egypt. He was known for his integrity and spiritual sensitivity. He enabled the nation to survive a famine. However, as a youth he was so spoiled and full of pride that he alienated his brothers.
Read about Joseph in Genesis chapters 30-50 and Hebrews 11:22.
Moses
Moses is known as the greatest Jewish leader. He refused to be known as the son of Pharaoh's daughter, and chose disgrace for the sake of Christ. He led the Jewish nation out of Egypt. He recorded the Ten Commandments. He is the author of the Pentateuch (the first five books of the Bible.)
Moses was not the perfect man.
While God was commissioning him to go to Egypt, he questioned God about His choice. He begged the Lord to send someone else. Moses was not a good speaker, some say he stuttered. Exodus 6:28-30 "Since I speak with faltering lips, why would Pharaoh listen to me?" Moses was eighty years old when he received his call. Maybe he was looking forward to retirement.
After leading the Jewish nation through the dessert for forty years, he disobeyed God and disqualified himself from entering the Promised Land.
Read about Moses in Exodus – Deuteronomy, Acts 7:20-44, Hebrews 11:23-29.
Rahab
Rahab lived in Jericho. She had heard about the Jewish nation coming toward her city. She saw that they had a powerful God and she believed in Him. She helped the Jewish spies when they came to her home and saved herself and her family from death.
Before that act of faith, Rahab was a prostitute.
You may be interested in
this article about Rahab
.
Read about Rahab in Joshua 2 and 6:22-23, Matthew 1:5, James 2:25 and Hebrews 11:31.
All of the people honored in Hebrews chapter 11 were normal people with normal flaws, but, God was not ashamed to be called their God. He prepared a heavenly city for them. Hebrews 11:16
No matter what you have done or what mistakes you have made, it is your faith that counts. No matter what your past is, your future is eternity in a heavenly city.
You Should Also Read:
Regular People - Noah, Abraham, Isaac
Impulsive Peter - Victorious Faith
Mark, A Bible Success Story


Related Articles
Editor's Picks Articles
Top Ten Articles
Previous Features
Site Map



Follow @LynneChapman
Tweet





Content copyright © 2021 by Lynne Chapman. All rights reserved.
This content was written by Lynne Chapman. If you wish to use this content in any manner, you need written permission. Contact Lynne Chapman for details.