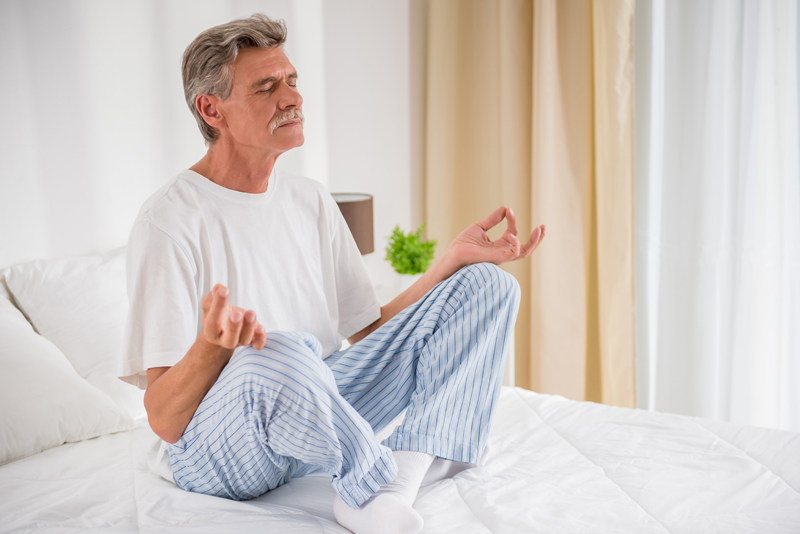 Ponce de Leon looked for the fabled fountain of youth. It's an intriguing idea – staying young. Since that's not possible, what can we do to keep our bodies as physically fit as possible as we age? And, after a lifetime of sedentary work stations and our own spots behind the desk, will it help to start as a senior?

The answer, now backed by both science and hundreds of seniors around the world, is a resounding 'yes'.

While doctors (and everyone else) once assumed that people lose between eight and ten percent of their muscle mass for every decade over 40 that no longer seems to be accepted as fact. When Dr. Victoria Wright, an orthopedic surgeon from Pittsburg, PA began to study very active seniors, she discovered an interesting constant: exercise seems to act as a barrier against what we consider the normal effects of aging. MRIs of both sedentary and active seniors tell the tale. Fat, the enemy of muscle, seems to creep into muscle mass as people age. The result is reduced strength, balance and agility. Active seniors, on the other hand, have a lower content of fat imbedded in their muscle.

Take, for example, the Louisiana Tigerettes. Featured on The Early Show (CBS), this senior women's basketball team has award winning athletes who are all retirement age or above. Some players have already seen their 70th birthdays. And yet, watching them on the court, you'd swear none of them were grandmas, let alone great-grandmothers. Winners of seven gold medals at the US Senior Olympics (as of 2011), these ladies raise the idea of 'aging gracefully' to a whole new level.

Loretta Hill, 72, told Dr. Jonathan LaPook of CBS News, "I think I'm more toned. My posture is better, I sit up straighter."

Teammate Wanda Blailock agrees. "I keep my mind active and my body active, and that keeps me young. And I think it makes me look younger."

Other senior athletes have had the same results – better balance, agility, stamina and a general improvement in their quality of life. As thoughts about what it means to be 'old' change, so do the habits or seniors. Need more examples?

For tennis champion Brian Cheney, competition continues into his 60s. This Chandler, Arizona native has 68 national tennis championships under his belt and there appears to be no stopping him. For him, it's a family affair. Dorothy Bundy Cheney, Brian's mother, won the national 90-plus indoor doubles championship at 94.

If you're concerned that you weren't athletic as a youngster, take some inspiration from Joan Campbell of Palm Harbor, Florida. This octogenarian national record holder in masters swimming started at 59. "My cardiologist always tells me to keep doing what I'm doing," Campbell says in an interview with AARP. "The doctor says that if everyone were as fit as me, he'd be out of business."

In 'Exercise for Successful Aging', James Baker, M.A., M.F.T. and Mary Boudreau Conover BSNEd state, "Older adults are capable of vigorous long-term physical activity, including aerobics and resistance training, with positive adaptations." Their research reveals that, with regular, vigorous activity, muscle loss can be cut to less than 5% as time passes. One thing is certain – the sooner exercise begins, the sooner benefits will be apparent.

Who knows? You may even win a gold medal!


Related Articles
Editor's Picks Articles
Top Ten Articles
Previous Features
Site Map





Content copyright © 2023 by Debora Dyess. All rights reserved.
This content was written by Debora Dyess. If you wish to use this content in any manner, you need written permission. Contact Debora Dyess for details.