Biggest Loser Quick & Easy Cookbook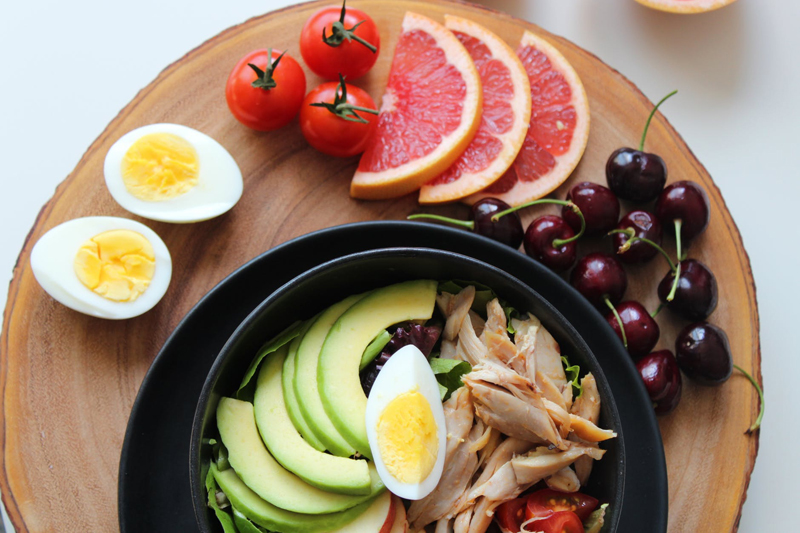 The Biggest Loser Quick & Easy Cookbook claims to have a wealth of healthy recipes which are quick and easy to make. Simple, yes? Unfortunately while it has gorgeous photos, the recipes by and large are NOT "quick and easy".
First, the basics. This book looks fairly thick - at 224 pages - but the first half of it is exercise and nutrition information. They warn you to stay away from processed and refined sugars as well as high fructose corn syrup. They push whole foods. They suggest you keep a food journal and offer specific exercise ideas. So someone who just wants recipes will have to get past all of that to the recipe section.
Once there, most recipes have a full page photo next to them - further taking up space. Also, with the book being so thick, it won't lay open. You'll need a cookbook stand or heavy weight to keep the book open to the recipe you're working on.
Yes, the photos are pretty. But you can't judge a cookbook on its photos! You have to judge it on how the recipes actually taste when you make them.
So we began with the chili meatloaf recipe. You take some ground beef, add in spices and cheese, make a loaf shape, and cook. It does seem easy - but quick? This takes 17-22 minutes to cook, plus 10 minutes to rest, so from start to finish it's about 50 minutes. That's not quick at all! Even worse, though, even though we cooked it for *24* minutes just to be sure, the inside came out raw. We followed their instructions EXACTLY down to the exact fat level of the meat. Raw results. How was this tested?
On to trying the fried mushroom parmesan bake. They want you to use Almond Mozzarella cheese which literally only one company on the planet makes, and which isn't found in any store near us. It seems rather cheap to push a one-maker-only product in a recipe. So we substituted in regular mozzarella cheese. Again with a 26 minute bake time and 5 minutes to rest, plus prep time, this was over 40 minutes to make. How is this quick? It was, at least, not raw. I would consider the results OK but not wonderful.
They have a roast that has to cook for 45 minutes. A slaw with 19 ingredients in four parts. A chicken that cooks for 40 minutes.
If this was *simply* a "Biggest Loser Cookbook" it would be one thing. Then I could only complain that the recipes were not well constructed. But with it ALSO claiming the recipes are "quick and easy" - many of the recipes in here fail that test completely.
I have to say I'm baffled at some of the glowing reviews I've seen of this book. Were they solely swept away by the pretty photos and the contestant stories? Did those people test out the recipes? If so, did they perhaps try just the one recipe in the book that really IS quick, easy, and delicious? So far I'm just not finding them.
I purchased this book with my own funds, and I'm a fan of the Biggest Loser show. So I was greatly disappointed to find that recipe after recipe just wasn't matching the book's title.
Buy The Biggest Loser Quick & Easy Cookbook from Amazon.com
Lisa Shea's Library of Low Carb Books


Related Articles
Editor's Picks Articles
Top Ten Articles
Previous Features
Site Map



Follow @LisaLowCarb
Tweet





Content copyright © 2022 by Lisa Shea. All rights reserved.
This content was written by Lisa Shea. If you wish to use this content in any manner, you need written permission. Contact Lisa Shea for details.