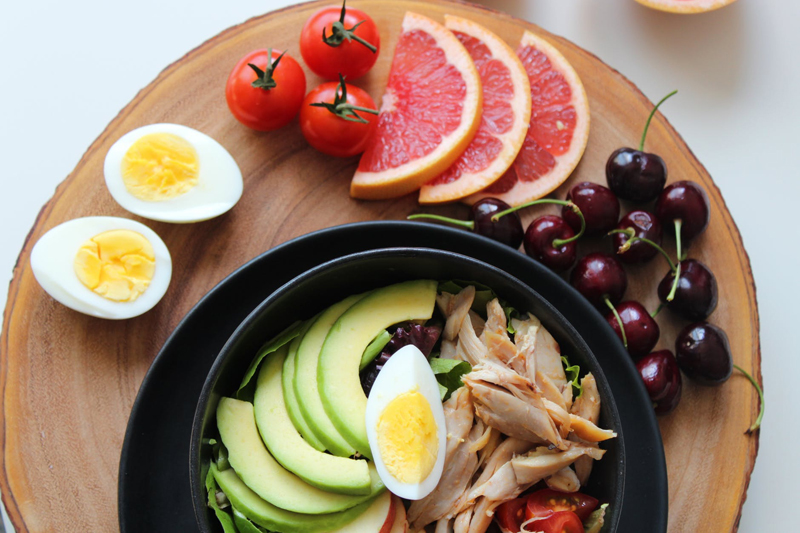 These healthy cookbooks will guide you in creating the perfect menu to please you and your family. Eat healthy, delicious food items!
15 Minute Low Carb Recipes Book Review


Are you interested in eating more healthily, but hate to cook? Dana Carpender does it again with this amazing collection of quick, easy, healthy recipes.
500 Low Carb Recipes


The name of this book says it all - you get 500 wonderful recipes, all of them low carb, and every one we´ve tried is quite delicious!
Biggest Loser Flavors of the World Cookbook


Flavors of the World is the second cookbook by the Biggest Loser team that we bought to review. We made five different recipes from it to thoroughly test it out. Here is what we found.
Biggest Loser Quick & Easy Cookbook


The Biggest Loser Quick & Easy Cookbook claims to have a wealth of healthy recipes which are quick and easy to make. Simple, yes? Does this book hold up its claim?
Everyday Low Carb Cooking


Everyday Low Carb Cooking is written by Alex Haas - who was the lead cook for the MGM Grand in Las Vegas. It has great food for normal people!
Favorite Brand Name Low-Carb Recipes


I thought the Favorite Brand Name Low-Carb Recipes book would be a sure winner. Easy-open ring binding, great photos, brand name recipes. But once I started trying to use it, it was amazingly poor.
Low Carb 1-2-3 Cookbook


If you´re thinking that cooking healthy is hard, be sure to check out this cookbook! Each dish has 3 ingredients, is tasty and is very good for you.
The Biggest Loser Cookbook Review


We approached the Biggest Loser Cookbooks in a backwards direction. We reviewed two others before getting to the initial The Biggest Loser Cookbook entry.
The Healthy Carb Diabetes Cookbook


The Healthy Carb Diabetes Cookbook is aimed at people who want to eat more healthily while explicitly avoiding high sugar and high starch meals. Many of these come down to being eating ideas rather than actual recipes.
The Little Guides to Low-Carb


This small format book provides over 150 delicious recipes and some gorgeous photos to get your mouth watering. I adore the recipes - but the long, skinny layout makes the book hard to read.
The Low-Carb Barbecue Book


Dana Carpender has done it again with The Low-Carb Barbecue Book. I really have to say this is the book to have to create delicious, healthy summer foods!
The Low-Carb Comfort Food Cookbook


There are thousands of delicious meals you can eat on a low carb diet, but sometimes you CRAVE those carbs. It might be pizza, or mashed potatoes, or other carb-rich foods. Here are ways to make low carb substitutions that are really tasty.
The Low-Carb Gourmet Cookbook


If you´re on a low carb diet, you might think you´re stuck with burgers and veggies. Wrong! This gourmet cookbook lets you eat like a king and queen while losing weight.
Editor's Picks Articles
Top Ten Articles
Previous Features
Site Map
Follow @LisaLowCarb
Tweet
Content copyright © 2018 by . All rights reserved.
This content was written by . If you wish to use this content in any manner, you need written permission.
Contact Lisa Shea for details.