Biggest Loser Flavors of the World Cookbook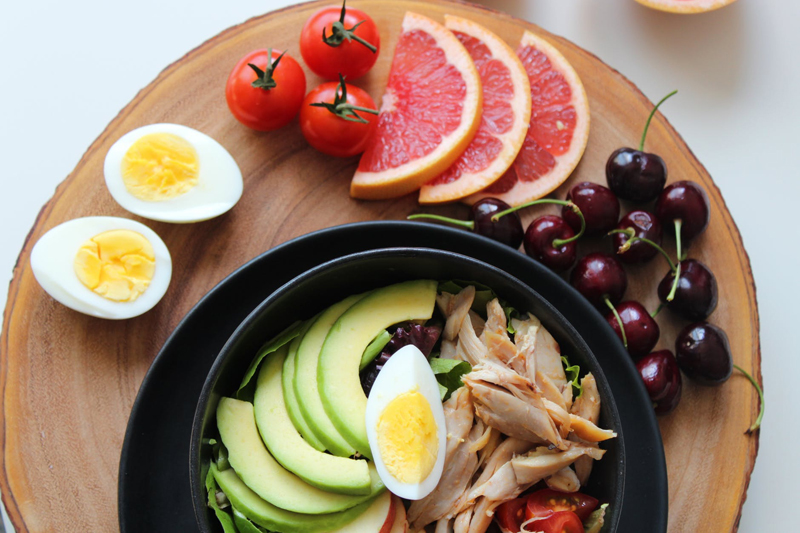 Flavors of the World is the second cookbook by the Biggest Loser team that we bought to review. We made five different recipes from it to thoroughly test it out. Here is what we found.
First, for users unfamiliar with the Biggest Loser cookbook series, be aware that while the book is 218 pages, not all of that is recipes. A substantial amount of the book is an intro to healthy eating, with information on calories and menu planning and so on. It's not that the information is unhelpful - but it does cut down on the number of pages devoted to recipes. Similarly, while I love photos of recipes, this one features huge full-page photos. So you get perhaps half the recipes you might be expecting as a result.
On to the recipes themselves. The only way to evaluate a cookbook is to evaluate the results of the recipes. Are they easy to understand? Create flavorful results? Meet the stated topic of the book?
My first concern is that the book claims to be "flavors of the world" - as compared with the other books which are all primarily US-centric recipes. So I was expecting a range of ethnic food types. However, one of the groupings is "regional American classics"! We already have multiple books with those. They should have used that space in this book for something NON-American.
The other areas are Italian, Asian, Mexican, Mediterranean, and European. So even there, much of what they call "Italian" I would call food that most people make in their homes. It is like calling "pizza" an Italian dish. Maybe it was once, but it has been absorbed into the US culture. I was hoping for a far wider reach with the recipes.
We made the Japanese cucumber salad. I have many Japanese cucumber salad recipes that I adore and I was quite looking forward to this. It was *awful*. It is pretty much cucumbers in unseasoned rice vinegar, with gobs of agave nectar to sweeten it up. So cucumbers in sugar-vinegar. I had to greatly modify this to finish up the rest of the cucumbers without throwing them out.
I adore potato pancakes, so I was thrilled to see a sweet potato baked version in here to try. However the recipe is a bit vague. You add in oat flour until "the potato mixture sticks together slightly and is not too wet". What does that mean? We tried our best to get this right, and they still would not hold together. They were more like hash browns.
The chicken satay came out better - really this is just marinated chicken with peanut sauce. I do resist it involving "coconut sugar" which is nearly impossible to find. Surely another easier to find ingredient could be used instead. It's required for both the marinade and the sauce. But yes, this is one we'd make again.
The caprese bowl was good too - but that hardly counts as a recipe. Grape tomatoes, mozzarella cubes, and basil. Olive oil and you're set. This is a staple of most households I know, and hardly needs to be in a cookbook. And speaking of unusual ingredients, this one includes *almond* mozzarella which only one manufacturer on the planet provides. You'd have to order it directly from them in expensive large chunks. I find that improper to include in a cookbook.
But the true nightmare definitely gets awarded to the ground turkey cabbage rolls. I am Ukrainian, and my boyfriend is Polish, so we both grew up having holopchi fairly regularly. I was greatly looking forward to learning how to make a healthy version of them. The instructions tell you - and I am not joking here - to boil the entire head of cabbage for 10 minutes. Then REMOVE THE BOILING HOT CABBAGE HEAD from the full pot of water (remember this thing weighs like a bowling ball now) - peel off a few leaves - and put it back into the pot. Then keep repeating! When I finally called my mother to ask her if this was right, she nearly had a fit. After we got from her the PROPER way to cook and prepare holopchi, we continued with the recipe as indicated, but it was the blandest result I could imagine! It was very, very disappointing. And the way they explain it, it is incredibly dangerous! So absolutely I caution anyone making that recipe to NOT do it their way and to look up a proper way of making holopchi and handling the cabbage.
So there are mixed results here. I liked the tomato salad - but that is a no-brainer common recipe and their inclusion of almond cheese was silly. I liked the chicken satay, but again that's a simple recipe and their inclusion of coconut sugar was silly. Some of the other recipes were just awful. And I think the book didn't do nearly enough in targeting its "world" audience.
Maybe borrow it from your library to see what it has, but really, I think you can do better with a google search to find some of these exact same recipes, without the bizarre ingredients.
I purchased this book with my own funds, in order to do this review.
Buy Biggest Loser Flavors of the World Cookbook from Amazon.com
Lisa Shea's Library of Low Carb Books


Related Articles
Editor's Picks Articles
Top Ten Articles
Previous Features
Site Map



Follow @LisaLowCarb
Tweet





Content copyright © 2022 by Lisa Shea. All rights reserved.
This content was written by Lisa Shea. If you wish to use this content in any manner, you need written permission. Contact Lisa Shea for details.