Control-It Nail Biting System Review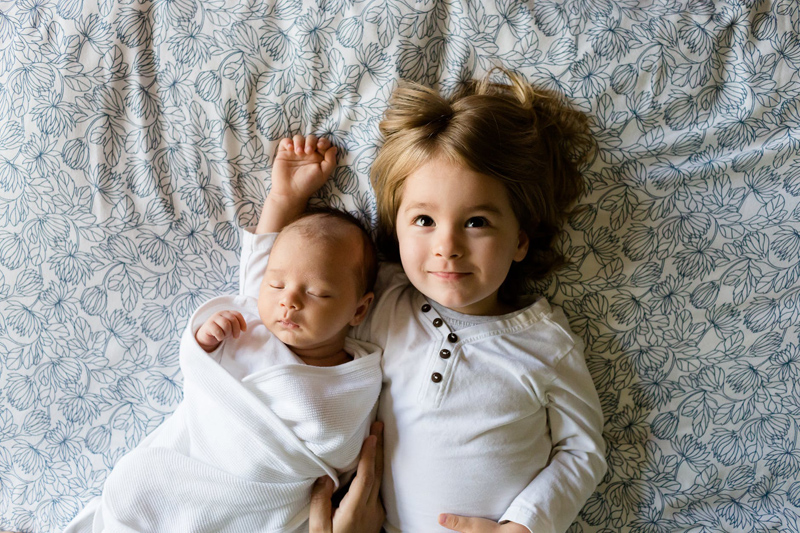 I have been a nail biter most of my life. Actually, I'm not just a nail biter, but a hangnail biter, which leads to general and unsightly destruction of the skin around my fingernails. And to my great dismay, so is my 9-year old daughter. I feel terribly guilty about this and went searching several months ago for how I could help her kick this habit now before she's been carrying it around for 30 years as I have.
I found the Control-It System online and was intrigued by the reviews at Amazon.com. The price felt high to me, and I was hesitant to make that kind of financial commitment, as I tend to be a skeptic about "programs." I contacted the company who sells the product and they agreed to send me a sample for my daughter and me to try.
Upon receiving the cream in the mail my daughter and I started using it immediately. We found that applying it about three times a day (morning, after lunch and bedtime) is sufficient to maintain the taste on the fingers despite hand washing. As far as the taste, I must say, it is disgusting. It is utterly and completely awful. The folks who said on Amazon that they couldn't taste it must have a very craven sense of what tastes acceptable. The flavor is strong and lingers in your mouth as a sort of punishment for having forgotten and put the fingers to the mouth. It only took a few times before we both became very aware of being driven to put fingers to mouth and to suppress that urge.
There are both pros and cons to using this "system," which I'll address below. But first, the more important question of whether we stopped biting our nails. Yes. And no. Both of us stopped biting our nails in a fairly dramatic fashion and both of us were so happy with the results that we used the cream reliably for several weeks. I started to think about my obsessive need to pick at or bite my fingers and rough edges on fingernails as incredibly negative, which struck me as a really good sign. My daughter never completely kicked the compulsion, but did stop the behavior and was good about applying the cream at lunch, even when I wasn't around to oversee it.
The problem was that when I thought I had the problem beat, I stopped being diligent about using the cream. And I stopped reminding my daughter to use it as well. And both of us fell back into the habit within weeks. We need to start up again, but my daughter is actively avoiding applying the cream, and I can't quite work up the enthusiasm that I had the first time around.
That said… the system works. I suspect that if we had kept up with it, we'd still be doing fine. My concern is that given the price of the product, I'm not clear how long it will take before the habit and compulsion is broken, or if that is even possible. Even given that, however, I think the price is worth it. I hate biting at my fingers and nails and hate it even more when my daughter does it.
I would generally recommend trying this product for those who bite at fingers in addition to nails. This is actually where I think this product is the strongest. If I really just bit at nails, perhaps the polish type of products, which are significantly cheaper, would work fine. But the cream is applied to the nails and the skin around the nails. As they claim, it is not drying, although I wouldn't go so far as to say that it is moisturizing. One of the challenges I found at first with using the product is that I usually apply a cuticle cream at night and it is difficult to get both of them to absorb into the fingers. However, once I used the Control-It cream for a few weeks and stopped biting at my fingers, I didn't need the cuticle cream any longer to try to fix at night the damage that I did during the day.
The major downside to the product is the difficulty with eating finger foods. The cream, as I said, is strong. Trying to eat anything with the hands – hamburger, tortilla chips, veggies in dip all take on that flavor. The shift to eating finger foods with a fork, or held in a napkin is a sacrifice, but again, I felt was an inconvenience that was worth it to stop a 30-year habit.
The product's website addresses the small size of the containers. The cream actually works in incredibly small amounts and I found that the three tubs they sent to me lasted much longer than they said that it would. If anything, I would prefer the product to have come in more, smaller containers. When putting it in my daughter's lunch, I moved it into a contact lens case so that she could take a very small amount to school. This was partly so that it would take up less room, and create an additional container, but also because I didn't want to entrust her with such an expensive amount of the product.
I would have preferred 6-8 containers that were smaller that I could have stashed all over the place. I kept one in my purse, one by the breakfast table for both of us to use in the morning and one by her bed for nighttime (plus the contact lens case in her lunchbox). I would have also liked one by my bed, one in the family room and one in the car.
We are planning to restart our use of the product. It has been harder to kick this off, partly because I know it works, and it is hard to make the commitment. Also, we are down to one container and so it is not everywhere that I need it to be. I am about to reorder the 6-canister set to get us started again right and will update this review when I see how that goes. For parents who have children who nail-bite or who nail-bite themselves, I recommend giving this a try. Let me know how it goes on the Facebook page at https://www.facebook.com/LovingParenting. I'd like to know if others have a successful experience.
If buying the 6-canister set (honestly, I'd recommend this… if we'd had this the first time, I wonder if we'd have kept it up until it worked) it is less expensive to buy this directly from the manufacturer. For the three canister set, Amazon sometimes has a better price:
For the 6-canister set from the manufacturer:
CONTROL-It! Nail Biting Cream from the manufacturer

For the 3-canister set from Amazon:


Related Articles
Editor's Picks Articles
Top Ten Articles
Previous Features
Site Map



Follow @bellanicki
Tweet





Content copyright © 2023 by Nicki Heskin. All rights reserved.
This content was written by Nicki Heskin. If you wish to use this content in any manner, you need written permission. Contact Nicki Heskin for details.