About the BellaOnline Early Childhood Editor
Nicki Heskin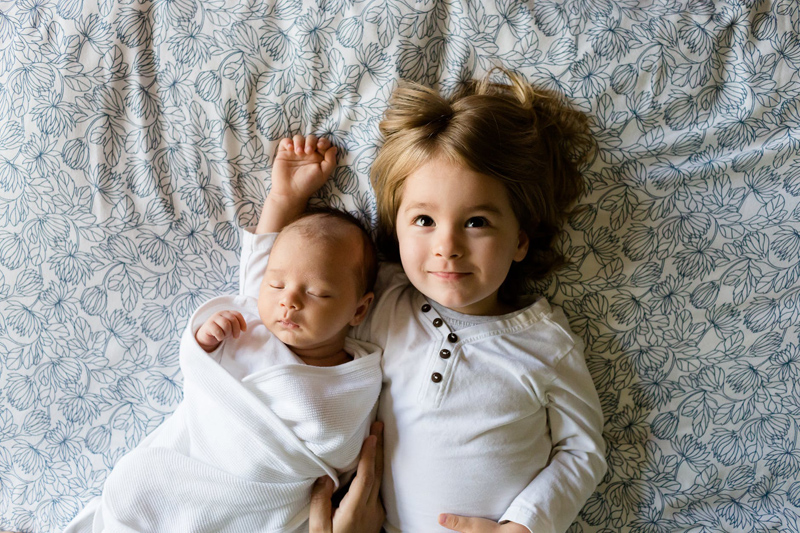 Thanks for visiting the BellaOnline Early Childhood Site! I am Nicki, the Early Childhood Editor and I live with my husband and two incredible daughters, ages 9 and 5, in Claremont, California. As a parent and parent educator, I believe strongly that great parenting is a *skill* like any other important endeavor, and that we can become better parents (and teachers) through education. Most professions, or even driving a car, require some sort of training and licensing; however, the raising of young lives, perhaps the most important job of all, we are often expected to do on instinct alone.
I disagree! I believe in filling a "toolbox" with resources, strategies and ideas that we can combine with our own experiences and instincts to draw upon in our work as parents and educators. To provide a resource and refuge for that process is my goal for this site. Reading parenting books and participating in parent support groups, both online and local, is a hobby and passion of mine, so I am excited to have an outlet to share what I learn and to help others as well.
Personally, I believe that children should be treated with respect and autonomy. I don´t believe that their needs and desires are any less important or valid than our own -- however, we must all learn to work together as families and communities to live peacefully and positively. It isn´t always easy! We do our best to practice attachment parenting, positive discipline (non-punitive, non-reward-based guidance), child-led learning and a mix of holistic and traditional health care and living. I will explore all kinds of different aspects of early childhood and parenting on this site, but I think it´s important for you to know where I am coming from.
In addition to my work at BellaOnline, where I am also the editor of the
Breastfeeding Site
, I have published articles at ClubMom and Associated Content. In 2005, I was privileged to also become a published print author, contributing my essay "Loving the Life I Never Knew I Wanted," about my journey to stay-at-home-motherhood and entrepreneurship to the book "Inspiration to Realization: Real Women Reveal Proven Strategies for Personal, Business, Financial and Spiritual Fulfillment, Volume II."
In my "spare time," I´m also having fun lately writing Amazon reviews for both leisure reading that I manage to do to keep me sane, as well as children´s books and other kids and family related products -- you can read them at
Nicki´s Amazon Reviews
. I also have begun performing in local community theater, playing "Kate the Housewife" in "Working" in Fall 2011 and Babe in "The Pajama Game" in Spring 2012.
Thanks to my supportive husband, I am now in the very early stages of pursuing my dream of creating an online parenting resource and support website. In 2010, I became a Certified Lactation Educator, and am beginning the process of pursuing a board certification in this field.
As a mother who has been lucky to have always just sort of stumbled on to the resources I needed to work towards being the best parent I can, I am beyond thrilled at being able to be of service by supporting other parents at BellaOnline. I´d love to hear from you, so feel free to contact me through the form below.
Disclaimer: All material on the BellaOnline.com Early Childhood website is provided for educational purposes only and does not constitute medical advice. Although every effort is made to provide accurate and up-to-date information as of the date of publication, the author is neither a medical doctor, health practitioner, or licensed mental health professional. If you are concerned about your health, or that of your child, consult with your health care provider regarding the advisability of any opinions or recommendations with respect to your individual situation. Information obtained from the Internet can never take the place of a personal consultation with a licensed health care provider, and neither the author nor BellaOnline.com assume any legal responsibility to update the information contained on this site or for any inaccurate or incorrect information contained on this site, and do not accept any responsibility for any decisions you may make as a result of the information contained on this site or in any referenced or linked materials written by others.
Submit a Comment - Suggestion - Request to this Editor
NOTE: If you want a response, please make sure to include your email address so we can write back. Also, make sure that any anti-spam blockers you have are set up to allow mail from bellaonline.com! Otherwise our response won't be able to get to you.
Editor's Picks Articles
Top Ten Articles
Previous Features
Site Map
Follow @bellanicki
Tweet
Content copyright © 2018 by . All rights reserved.
This content was written by . If you wish to use this content in any manner, you need written permission.
Contact Nicki Heskin for details.