Post Thanksgiving Soup - Turkey Chili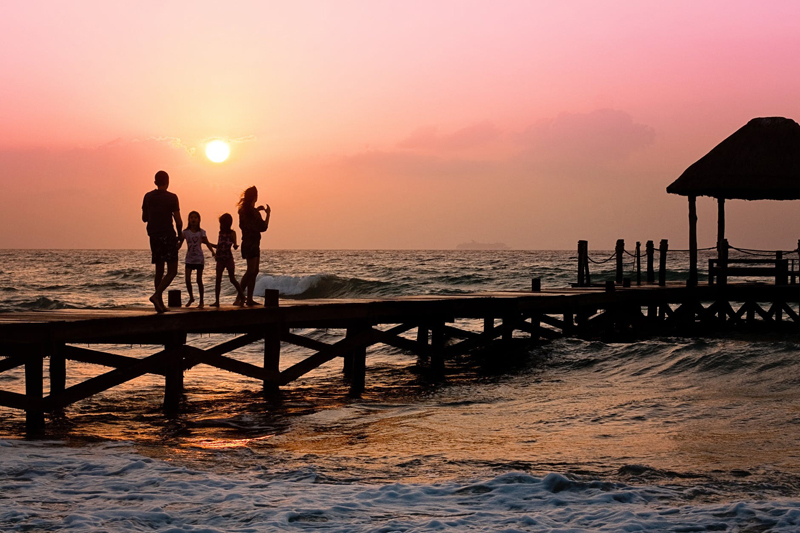 I am so pleased with this recipe. Yes, we truly can use the leftover ingredients from Thanksgiving. It is also warm and filling, rich-seeming as a dish in winter should be (or, for those of us suffering through Arizona's pretend winters, what we'd eat on a day that we could maybe turn off the air conditioning), but, it has very little fat! Yay! Perfect, considering how much we consume during the next couple of months! This Thanksgiving's leftovers, in partnership with me, proudly present:
Turkey Chili!
Huzzah! I had envisioned a lovely white chili, but the color turns out a lovely orangey-coral. Not truly a chili, but more of an homage to Southwester flavors--a thick bean stew—the hint of chili spices a nice big belt buckle. This dish is savory, sweet, smoky, and spicy, incorporating an interesting blend of winter flavors that won't clash with the turkey's Thanksgiving seasonings. I opted for this flavor profile because around my house, Thanksgiving flavors seem to become
seasonas non grata
by black Friday. (Not my doing; you could feed me on the unadulterated leftovers for a good two weeks, but there is no reasoning with those who share my home and kitchen, and, oh yeah, my heart too.)
So I began with the premise that most of our turkeys are treated with some version of
Scarborough
"Fare" (you know, parsley, sage, rosemary, & thyme?) Your turkeys will likely not be swimming in these flavors, so their subtle background provides a base. I always include citrus in my turkey's cavity, so the splash of lime juice at the end of this recipe is a no-brainer. Do not be afraid of the cinnamon and allspice. The amounts provide only a hint, lending what to most of us will be unexpected flavors. If you don't trust me totally, just begin by adding the merest pinch and go from there. As far as the sweetness goes, I usually add a smidge of brown sugar or molasses to my regular chilis. This recipe is naturally sweet enough, so it should not need any extra sweetener. I also chose the core ingredients in order to allow for the possibility that the other items added –yams that have been candied, green beans cooked in some sort of glaze—wouldn't throw off the balance of savory and sweet.
I really believe that the best soups come out of what we have in our pantries. Please don't go out and purchase all of these ingredients if you don't have them (unless you really want to.) Substitute what you need to. Add other veggies you have that seem to "go". This chili should provide a fun way of using up Thanksgiving staples while offering our families the chance to try something new. As odd as this ingredient list might sound, just think of how well each item pairs with the others, and give it a try. Oh, and please, if you do try it drop me a note and let me know what you think!
Ingredients


White Beans-- Great Northern or Navy. If you don't have any white beans, use your favorite variety. I used about one lb of the dried. They should be finished soaking, but not yet cooked. Yes, you may use canned, but it may take a bit of coaxing to get the liquid right, unless you're fine with it being a soup.


Onion--Large white or yellow, finely chopped or diced.


Garlic--2 cloves, minced (or more, to taste)


Carrot--One large one, grated.( If you have additional leftover carrots in a side dish, you may add them during step 3).


Broth--About 8 cups for dried beans. Probably much less for canned. Low sodium Chicken, or turkey, if you have it. You may use water, but the flavor will not be as rich. A vegetable stock, or canned tomato juice could act as a supplement if you don't have enough broth. Take care if you opt for bouillon cubes, as they may add too much salt, and add them around step 3.


Corn--One can, with liquid. You could also use frozen, or whatever you have left over as a side from the big feast.


Tomatoes-- One regular can of diced tomatoes with the liquid is sufficient for this recipe, as part of the pleasure is the pretty pink-orange color. You could add more if you like.


Yam or Sweet Potato--One large one, uncooked, chopped into small pieces. If you are using canned, or what is left over from the day before, I suggesting scraping off as much as the syrup and marshmallows as possible. If you are doing this it won't be necessary to add them quite so early in the cooking process.


Granny Smith Apple--No, it isn't particularly Thanksgiving-ey, but I was in the store a few weeks ago buying yams to test out this recipe and I just could not resist the luscious green pile of GS's. They go so well with winter foods and really add snap to this recipe. Peel it and either dice finely or grate.


Bell Pepper--I know they taste just the same, but the yellows are sooo pretty in this! Whatever color you choose, seed it and chop it.


Turkey--Whatever ya got leftover, chopped, shredded, standing on its head, whatever you like!


Fresh Herbs--My preferences for this recipe are Oregano and Cilantro. I realize that you may have more of your SF herbs (see Simon and Garfunkel reference above), but take care, as too much sage, rosemary, etc, may upset the balance of flavors in this dish. Remember one of the goals here is to avoid simply recreating Thanksgiving dinner in soup form. Thyme would go nicely, and Italian Parsley would be an acceptable stand-in for Cilantro (in fact, I added parsley even with the cilantro), but go easy on the others.


Spices--Ok, I realize that not everyone has as extensive spice rack as I do. That's ok. I'll break these down into types so you can see what you might substitute or leave out. Hot—Chili Powder, Chipotle Chili Pepper, Black Pepper, Red Pepper Flakes. Smoky—Cumin, Chipotle Chili Pepper. Wintry—Allspice, Cinnamon.


Directions:


Coat the bottom of a large stock pot with vegetable oil and heat. Sauté the onions and grated carrot with a pinch of red pepper flakes until veggies are soft but not brown. Add the garlic and cook about a minute.


Add the beans, corn, tomatoes, broth, oregano, cilantro. These next amounts are approximate and are the minimum recommended: ½ Tblsp chili powder, ½ Tblsp cumin, ½ tsp chipotle chili pepper, ½ tsp allspice, 1/8 tsp cinnamon, a good twist of black pepper. Bring to a boil and cook an hour to an hour and a half. The beans should be almost soft enough to serve when you move on to step 3. (Again, the spices here are the minimum amounts. I added significantly more than this to suit my own family's taste. I encourage you to begin here and check every 20 minutes or so to get a feel for how it's coming together. Close your eyes, taste the broth slowly and ask yourself if more of something is needed.)


Add the sweet potato and apple. Check your flavors, add more of whatever is needed, and cook another 30 minutes.


Take a pastry cutter, immersion blender, or potato masher and mash around the pot several times. The goal of this is to, well, mush some of the beans, yams, and apples but not all of them.


Add the bell pepper, more liquid, if needed, and cook another 20 minutes.


Check your flavors one last time. Remove from heat. Stir in the turkey and a splash of lime. Garnish with Pepper Jack or Cheddar Cheese and/or Sour Cream, snip in some fresh cilantro and serve!
.

You Should Also Read:
Post Easter Soup


Related Articles
Editor's Picks Articles
Top Ten Articles
Previous Features
Site Map





Content copyright © 2019 by Jamie Rose. All rights reserved.
This content was written by Jamie Rose. If you wish to use this content in any manner, you need written permission. Contact Jamie Rose for details.