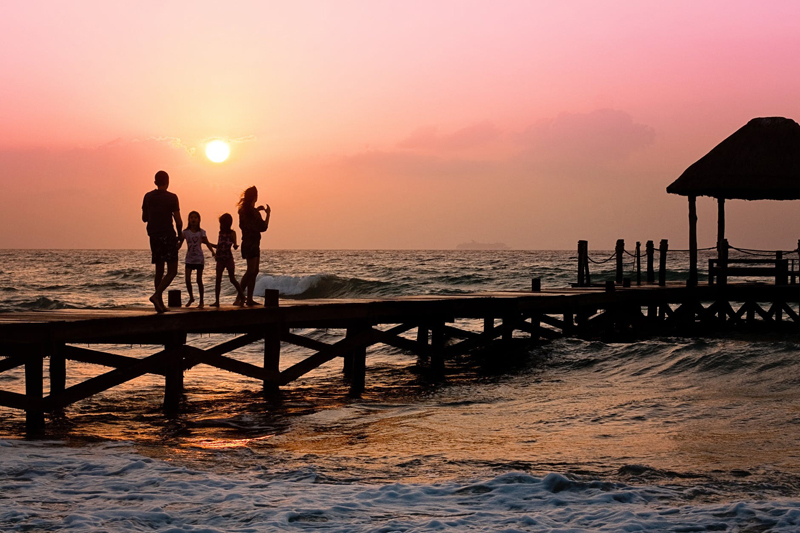 Over the years I've developed the tradition of making post-holiday soups.Not just after Thanksgiving, but every holiday that boasts its own special meal.
I am very into symbolism, and infuse my family's holiday celebrations with as much dual, triple, archetypal, etc meaning one can possible wring from an icon (a side effect of this is a lot of eye-rolling. But that's ok; I actually measure my success by how familiar my family members are with the terrain of the ceiling.)
Post Easter soup is light, as we turn away from heavy winter offerings and shed old things (weight, habits, sins, grudges). A hint of tartness courtesy of Granny Smith and a squeeze of lemon juice represent the new, and the need to remain sharp as we face it. Farm-style, low in fat, and chunky, it is colorful, with plenty of green, as the earth is in Springtime. Combining the remnants of the holiday feast blends the good of yesterday to give us fuel going forward. I use either lentils or black eyed peas, both of which represent good luck.
As far as amounts go, it depends. If you want a veggie soup with lentils use about ½ lb of lentils and 8-12 cups of liquid. If you want lentil stew use a full pound of lentils and less liquid.


Oil--Olive if you like, or your ususal vegetable oil. Just enough to sauté the leeks in.

Leeks --The white and pale green parts, washed well. If you don't eat leeks on Easter, any variety of onion will suffice—yellow, white, scallion, shallots, or try a red one.


Carrot—One to grate in at the beginning, and possibly more chunked near the end.


Garlic


Broth or stock and water--Chicken, ham, or veggie, preferably low sodium. I prefer chicken. You may also use less broth and add some tomato juice if you like.


Ham, diced and Bone--My Easter dinners always involve ham. If you use lamb on Easter instead, well, I can't offer any guidance, as I have never in my life either cooked or eaten sheep. If you're an odd duck who eats chicken on Easter (and any duck that eats chicken is odd indeed) it'll work very nicely in here.

Lentils--Green or brown is what I usually have, but as there are several varieties, it may be fun to use orange or red. If you use black-eyed peas instead you'll have to adjust cooking time--less if they're canned, more if they're not. )


Herbs--Fresh is best, whatever you use for Easter dinner. For me this is a combination that I don't usually use, which makes it special—Rosemary, Dill, Mint, perhaps Chives or Tarragon. Thyme and Bay Leaf or Marjoram would be nice, and of course, Italian or Flat-leaf Parsley. If you have it around, use a bouquet garni. This is a muslin bag, pretty much like a big tea bag, that you stick the herbs in to boil in the soup, then remove before serving. You could also tie the bunch together with thread or twine and pull it out at the end, or just chop, carefully so you don't bruise them. If you don't have fresh, use less of the dried variety.


Granny Smith Apple--yup, always. Grate it to add the sweet-tartness I mentioned above, and to impress guests with your creativity.


Asparagus and other Vegetables--I use Asparagus only because it is part of my traditional Easter dinner, and I don't have it all that often the rest of the year. It isn't typically a "soup" vegetable, but gains entrance in the spirit of combining the remains from the day before. Chop it into small pieces, forgoing the tough bottom section, of course. Also whatever you have to fill it out and add variety and abundance. Celery, Carrots, Green Beans, Peas, anything.


Lemon Juice --A Tablespoon or two of lemon squeezed fresh. If you don't have fresh lemons, use a squirt from that plastic, lemon-shaped container you have three or four of in the back of your fridge.
Sea salt--If you've not tried it yet, do. Using Sea salt is an easy and affordable way of enhancing almost any dish.
White and/or Black Pepper--These hit different spots on your tongue, so you could safely add both. I prefer white in this recipe.
Dash of Cayenne Pepper or Tabasco Sauce--Even if you don't like things hot add a scant pinch. This soup is rich and savory, and definitely needs the merest bite to balance it out.




Sautee your leeks and a grated carrot in the oil. You want them soft, but not brown. Once the whites are translucent, add the garlic and cook about a minute, until fragrant.


Add the broth and water, bone, lentils, herbs, and apple. Simmer about 15-20 minutes .


Add the rest of the veggies and simmer another 15-20 minutes. If all has gone well, your lentils should be done and your veggies tender-crisp, not mushy.


Remove the bone and bouquet. Add ham, lemon juice, salt, peppers and hot sauce, and a small handful of fresh herbs diced finely.

There you have it!


You Should Also Read:
Two Books to Help Observe Easter
Easter : The Atonement and the Principle of Grace
Easter and the Cross : A mormon Perspective


Related Articles
Editor's Picks Articles
Top Ten Articles
Previous Features
Site Map





Content copyright © 2021 by Jamie Rose. All rights reserved.
This content was written by Jamie Rose. If you wish to use this content in any manner, you need written permission. Contact Jamie Rose for details.