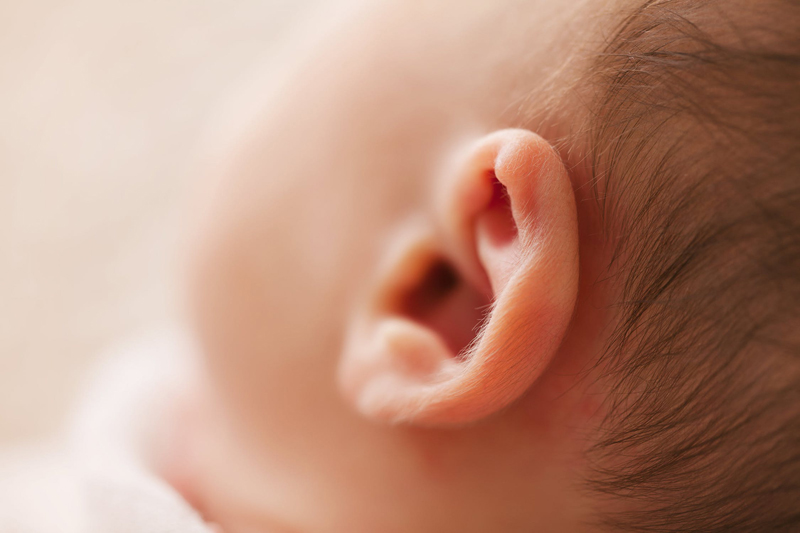 If we are deaf then the chances are we either have never heard our own voice or, for those of us who went deaf later in life, not lately. Even if we hear a little, this will be distorted in some way, so still we don't our own voice the way it really sounds.

You must know people, or at least have heard of people, who are deaf and who shout. The reason for this is the deaf person is not getting the correct feedback for their own voice. Have you noticed that some people shout when they are on the phone? This is because the phone is blocking their ear and they aren't getting the normal feedback, so they raise the volume of their speech so that it sounds the same to them.

When I went deaf, I swore I could hear my own voice because after all, I always knew what I was saying, but I wasn't getting enough feedback to modulate and monitor the volume which came out of my mouth (Hopefully my brain monitored what I actually said – smile).

My grandson is just 3 months old and he is just finding his voice. We can coax him to utter small breathy sounds (at least he's not deaf!) – ooh's and ahh's, which are preparatory to him learning to speak. But when a child is deaf he/she cannot hear any noise coming from their mouth. They won't hear themselves crying, they don't hear mum, dad (or nanna) talking to them and therefore they cannot repeat it. This is the reason it is so terribly difficult for a deaf person to learn to speak (and I think it's amazing that they even do). Without auditory feedback they have no idea whether they are making the correct sounds or not. Even when they learn to speak they still don't get adequate feedback and this is what causes the 'deaf accent' often characterised by flat, monotonal speech, with breathy spots.

Someone like me who went gradually deaf over about a decade, knows what speech sounds like. But even as a late deafened adult I, according to friends and colleagues, took on what is termed 'deaf characteristics' in my speech. Among other things, what this meant was I started dropping letters, mostly the sibilant ones which fall into the high frequencies – so I might not say an 's' or an 'st' even though I thought I had, because I could not hear them. In addition my voice became monotone and flat because I could no longer hear the nuances in speech. Of course, worse than everything else, the volume of my speech increased directly in proportion to the decrease in hearing.

So… what's it like to hear your voice when you haven't heard it for such a long time? When my first cochlear implant was switched on I was asked what I could hear. I answered - at my usual volume - and jumped out of my chair – I was speaking (shall we say 'yelling') so loud. I spoke again and stopped. Again it was way too loud. And then once again, until I was (according to those with me) only speaking just above a whisper. I had to learn a whole new way of modulating my voice. The good part about this is I no longer suffer from losing my voice a couple of times a year. Being deaf, I strained my voice and this gave me regular bouts of laryngitis.

I asked some other people, who had their hearing returned and, besides the volume issue, they told me "I hated the sound of it." Someone else said "It seemed so harsh and raucous. Not a thing like I remembered it."
Another lady said "When I listened to a recording of me being interviewed Friday, I heard my own voice for the first time with my cochlear implant on! I was like 'Oh my god that's not me!' . How embarrassing!"

Deafness doesn't just affect our hearing, it, among other things, also affects our speech. One of the most common comments from those around us after we have a Cochlear implant is 'Your speech has improved." Yet most of us have done nothing to improve our speech. It is just simply the natural outcome of the good auditory feedback our implant gives us.

You Should Also Read:
Deafness and mispronunciation
Deafness and accent
Why our ears are so important


Related Articles
Editor's Picks Articles
Top Ten Articles
Previous Features
Site Map





Content copyright © 2022 by Felicity Bleckly. All rights reserved.
This content was written by Felicity Bleckly. If you wish to use this content in any manner, you need written permission. Contact Felicity Bleckly for details.