Maintenance and care of hearing aids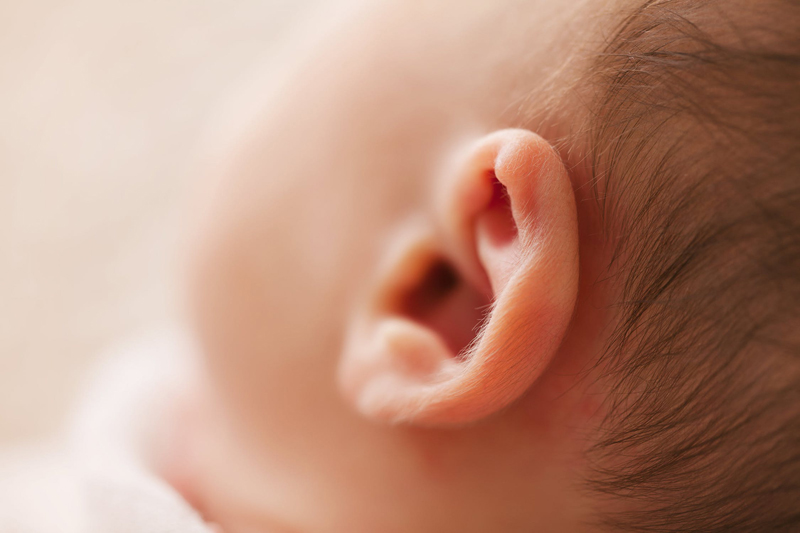 To maintain your hearing aids clean daily and have them serviced regularly.
Hearing aids are accompanied with cleaning tools.
These can be brushes, hooks and other tools for removing wax and clearing vents.
When you remove your aid open the battery door to ensure that it does not whistle and the battery is conserved.
It is a good idea to keep your aid in the same place when you remove it. Give it a 'home'.
Avoid getting the aid wet. Moisture damages the mechanism. So take it out when you have a shower or bath or if you swim.
Wipe the mould with a tissue or soft cloth when you remove it.
When changing the battery or cleaning your aid, do it over a soft surface or bed because dropping the aid can damage it. They are small and easily dropped.
Use the cleaning tools to remove wax in the mould vents and in the hearing aid if it is an in the ear model.
Wipe the surface with a non-alcoholic disinfectant. This eliminates germs and the risk of infection.
Alcohol is too strong and would affect the surface of the mould/aid.
Behind the ear hearing aids have a mould joined to the hearing device by a clear tube. This can be removed and the mould can be washed in mild soapy water or under a running tap. Never put the behind the ear part in water because it contains the microphone and would be destroyed.
Dry the mould and ensure that there is no moisture in the tube.
You cannot wash in the ear devices in the same way - they need wiping and cleaning of the vents with the tools provided.
If moisture is a problem there are drying kits and special silica capsules which can be used. You place the aid in the container provided, with a capsule and leave overnight. The capsule changes colour as it absorbs the moisture and the aid dries out.
If the tubing in BTE aids becomes hard, yellow or cracked it must be changed and your provider will do this for you. The tubes need to be changed about once in three to six months.
Damaged tubes usually cause feedback and whistling noises.
Do not use hair spray when wearing hearing aids; do not place in hot sun or near heat or in very cold areas, and take them out if using a hair dryer.
Do not clean your aid with sharp pointed objects. You could puncture them.
Look after your ears as well.
Shona Fennell
You Should Also Read:
Losing hearing aids
How deaf people cope with an emergency
Deaf pedestrian safety


Related Articles
Editor's Picks Articles
Top Ten Articles
Previous Features
Site Map





Content copyright © 2023 by Shona Fennell. All rights reserved.
This content was written by Shona Fennell. If you wish to use this content in any manner, you need written permission. Contact Felicity Bleckly for details.