MyFitnessPal – Weight Loss for Moms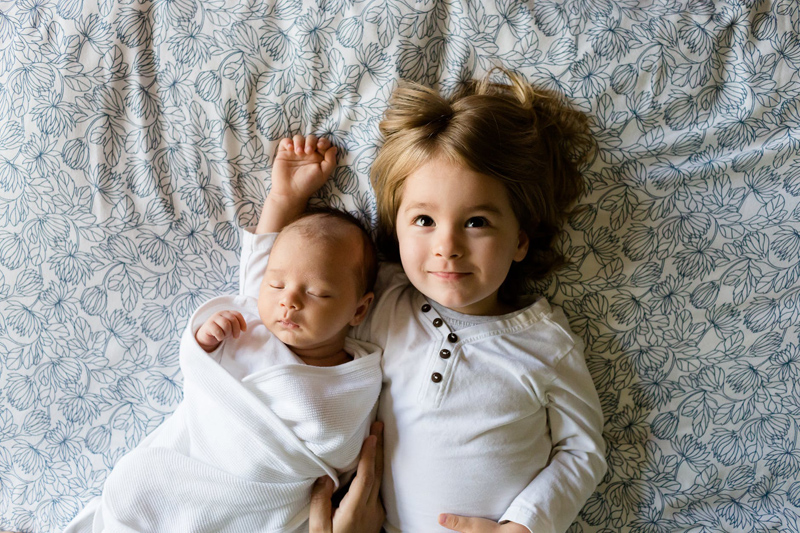 Since the birth of my second daughter, I have been slowly gaining weight. I am a small, small person – I am only just over 5 feet and small framed, so while others may not have considered me overweight, the truth is that any extra pounds carry heavily on me. My daughters are also tiny, and eat limited amounts of food, so I find it necessary to feed them nutritious, but high-caloric meals to meet their needs, especially since we are vegetarian.
I think this is a very common tale for mothers of young children. We eat like the kids eat – which is to say, food designed to help a body grow. We have limited time for exercise between work commitments and running kids around to activities. We eat snacks on the go, and not always healthy ones. Each month I found the scale creeping up and up into numbers I had only seen when pregnant, and getting close to matching and topping those. I had a spell of daily gym visits, but exercise alone wasn't doing the job.
I should weigh about 110 (I told you, I am small!) and when the scale started hitting 126 and 128 on a regular basis and I didn't look like myself in the mirror anymore, was getting depressed about and feeling out of control and knew if I didn't deal with it now, it would become my norm, I turned in desperation to my trusty iPhone.
In mid-January, I checked the app store for diet apps and there were good reviews for MyFitnessPal (free). After a download and a quick setup, I had set my target weight for 112 and my goal at one pound a week. It asks about lifestyle and regular exercise, and calculates allowed calories per day (it doesn't appear it will go below 1200).
The brilliance of MyFitnessPal is in the diary. Almost any food you eat is in the database, and for commercial foods (even from boutique brands like Trader Joe) you can actually barcode scan the foods to pull up the calorie info. You can also enter recipes for homemade foods and calculate serving sizes, so it works well for those who eat raw or like to cook. It is so easy to use that it makes it easy to reliably keep the diary and keep track of eating – and having it easily accessible on the iPhone makes all the difference.
What I love is that I haven't had to really give up what I love to eat, or more importantly, make separate meals for me and the kids. But learning about the caloric content has helped me to understand appropriate portion sizes. For the first week or so, I felt hungry, but as my body adjusted, I found that I just didn't need as much food as I thought I did. Often now, we make the same meals we have always made, but also make a healthy salad. The kids eat a portion or two of the main meal and also a small serving of salad. We eat a small portion of the main meal, and a large portion of salad with a low-calorie dressing (I like Trader Joe's Sesame Soy Ginger Vinaigrette – 35 calories for a generous 2 Tbsp.)
In 2 ½ months, I had reached my goal, now having lost 16 pounds. My husband lost more than 20 and reached his. I am so happy to be back in my own body and feel better and healthier. Most importantly, having learned about the caloric content of the foods I eat, I am actually quite confident this won't happen to me again, because I now understand why I gained the weight in the first place and have changed my relationship with food as a result. I feel good enough about my body and being able to affect healthy changes, that I am back to visiting the gym, taking Zumba and Yoga. I had started avoiding the gym, being depressed it wasn't doing any good anyway.
Please understand that I am neither a health care practitioner, nor a nutritionist, nor a psychologist. I am simply sharing my experience. Those with more significant weight loss needs or special circumstances may not find this program sufficient to their needs. Consider consulting a doctor before engaging in a weight loss program. However, those like me with modest weight loss needs who mainly need to become more aware of their eating may find this will meet their needs.
MyFitnessPal is available as an app on iTunes, as well as via their website. The obvious benefit of the app is the ability to have the program with you on the go to both record in the diary as well as look up foods to help to make smart decisions. I highly recommend giving this free program a try. Good luck!
Link to the free app on iTunes:


Related Articles
Editor's Picks Articles
Top Ten Articles
Previous Features
Site Map



Follow @bellanicki
Tweet





Content copyright © 2018 by Nicki Heskin. All rights reserved.
This content was written by Nicki Heskin. If you wish to use this content in any manner, you need written permission. Contact Nicki Heskin for details.