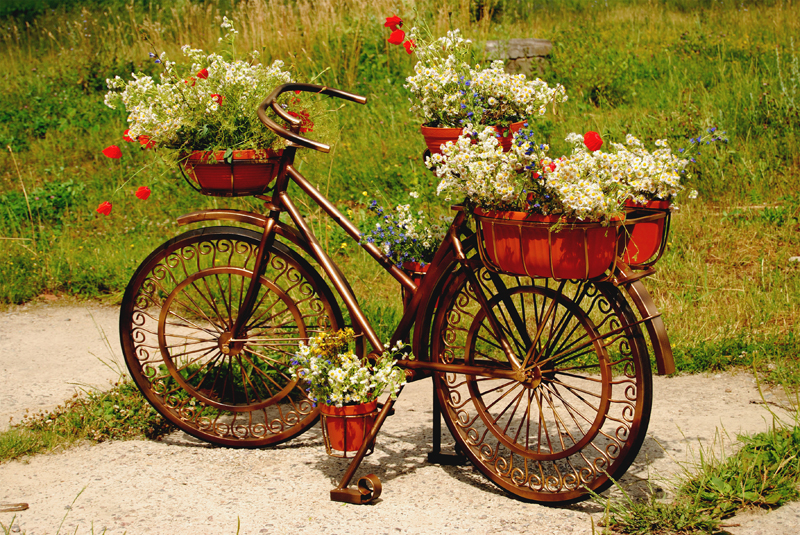 Container Asparagus? Is this possible? Yes it is but as with some other fruits and vegetables (like pineapples) needs your made-up-mind, consistent care and curiosity! Oh, and did I mention patience? Do you have 2 to 4 years or so to wait and tend a pot or two? Are you up to the challenge? Okay here are some notes for you. Is it worth it? You bet it is.

I spoke to Mike the nurseryman to start and thank him again for his advice and tips. He smiled and said "It's the home grown flavour that will catch you, just wait and see. Anyway, no matter what age you are, all things being equal, you are going to be four years older in four years time, so why not be four years older with a crop of your own home-grown Asparagus to show?"

ASPARAGUS is a perennial plant where a lot goes on underground though it needs above the ground presence for all of this to happen; and its fennel-like leafy fronds are vital to the plant's successful growth. They may also need to be staked as sometimes the fronds grow long and drip over the sides of the pot.

An asparagus plant needs space and a big pot or container to accommodate its large and spreading root system; the bigger pot, the better in fact and at least 20" by 20" They also need lots of sunshine, between 6 to 8 hours daily; ad here you can supplement by lighting if you do not happen to have enough where you live ... and a lighter, well mulched and composted friable soil that drains well will do just fine.

There is a Zulu proverb 'Start out right and the job's half done.' This is so true in life as well as with growing asparagus, so get all your basics together and right and indeed, the cultivation of your asparagus will be set for success with the good start you give it.

POTTING up your asparagus crown:
Soil: Buy a good potting mix which is more likely to be sterilised and healthy and 'foodful'. As is the case often, the soil you can take from the garden will not work very well as it often has weed seeds embedded, is too cloddy (yep Noddy I know), and may even have some root-attacking pests that contained in a pot or small space will mean more work and the possibility of failure from the start for you.

Store-bought soil is likely to have the right pH (around 7 is good) and also moss, coir or pther materials like perlite are also good. You can add the fertiliser and compost accordingly – always follow the instructions on the packet if there are any.

Growing your CROWNS.
The usual actions for good planting rule here – cover your drainage holes with pot shards or gravel or garden cloth that keeps the soil inside the pot and allows for good drainage. As you know, there are two schools of thought on this where many gardeners will tell you that this is not helpful at all. I belong to the school that puts in shards and gravel at the bottom of my containers, bur I guess you should choose what you want to do. I use weed cloth or close 'knit' plastic netting and choose cloth as my best as it can also keep the bugs out and the soil in. Of course you will check for adequate drainage holes and have a saucer/drip tray to save your floors and decking - just always to remember not to allow wet feet (root rot is such a waste and an unnecessary expense).

Now, PLANTING asparagus from two-to-three-year-old crowns will lessen your harvesting period to about 12 to 18 months so this is probably a good plan. Buy your crowns from the nursery.

GETTING STARTED:
Please read the next point by point paragraph carefully.

1.Dig a hole in your soiled up place around 8 – 10 inches deep and around 15 inches wide (thusly creating a big round hole in the middle of your pot/container)

2.Empty three big handfuls of compost into the centre making a mound. This will support the roots of your plant.

3.Spread your roots around the mound and then cover roots and the crown, just, with around 2-3 inches of soil. This will leave a circular cavity of sorts. Good, leave it so. Sprinkle water or water lightly but thoroughly (use a watering can with a rose head) so as not to disturb your plant but to test drainage and settle the soil as well.

4.Adjust the soil level of the mound accordingly after watering by adding more mix as needed.

5.Now leave the cavity in place and hollow until you see shoots growing, and as they grow, fill in with new good soil always leaving the tips of the shoots showing.

6.When they reach the top of the container, cover over one last time and let it be. It will start to perform and make you grin and smile and show off and all those good things.

But wait, there is more!

GROWTH and CARE and HARVESTING Asparagus

1.Keep the soil moist but never wet. Overwatering will cause root rot and kill your plant/s.

2.At least once if not twice a month top up the compost (preferably home made or organic)

3. Keep your pots clean and tidy and free from dead leaves etc.

4. Sadly, do not get excited (or you can but) when you see asparagus spears appearing in the first or second year. DO NOT harvest these but let them produce bushy stems and if they produce berries or flowers pick them off and then let the ferny stems die off.

5. Regardless of what you see, your plants will deteriorate both in yield and health if you are tempted to harvest earlier. Harvest will take three to four years, and thereafter, and with care you know well enough by now, you will get and be given anon-going bounty to harvest and enjoy and share.

6. In around October of years two and three, cut the spears to ground level and continue to care for the plant, cleaning away any old growth. It is year three that you will be most tested. At this time you can harvest about a third if you must (NOT more) but leave the rest to produce ferns. Each year from here on out you will have a fine crop BUT always leave behind around a quarter to produce ferns to ensure you crop for the following year.

7. Once you reach year four (whoop-de-do!) you can harvest the spears when they are about 6 inches high. Use a sharp knife and cut them around 2-3 inches below the soil.

8. Let your crop/s rest in around June/July and allow them to produce ferns. It is this action that will ensure a continuous crop.

GENERAL NOTES:
* Seed or crowns? Go for one or two year-old crowns, as growing from seed takes even longer.
* Asparagus can be grown indoors, but will need supplementary lighting if so, and will take space and may get diseased … which leads a person to suggest rather not even if it is possible.
* Sowing/planting time is best for northern climates/hemisphere in March and April when temperatures are around the 60F mark.
* Because of their root system it is a 'one plant per pot' plant. Just thinking about it, it will look good at the back of your plants while you are growing it/them, and you could pretty them up with some natural bark mulch with a white or mixed pebble surround. Don't be tempted to plant more than one per pot or you risk failure, poor health and root disease.
* Plastic pots are probably better in thiw instance and for several reasons – they are cheaper, easier to move, retain their moisture better and don't break or crack easily.
* Keep weeds away from your plants and by using compost as mulch this weed control may be more easily achieved.
* Be patient and caring and patient and caring.

P P S Don't spoil that subtle flavour by slathering your harvest with sharp and strong sauces … simply steam and serve with a pat of farm butter and a touch of mountain salt with a sprinkle of white pepper. So healthy and delicious!

What do you want your container garden to do?

................................................................................

CASUAL VISITOR … and just browsing? Why not sign up to the Container Garden newsletter? It won't matter what space or how many pots you have or even how much time you have to spend in your container garden; what will matter is that you get our reminders and good advice and ideas all in one interesting article.


You Should Also Read:
Vegetable Gardening Mistakes
Artichokes are Amazing!
Pineapple Pots


Related Articles
Editor's Picks Articles
Top Ten Articles
Previous Features
Site Map





Content copyright © 2023 by Lestie Mulholland. All rights reserved.
This content was written by Lestie Mulholland. If you wish to use this content in any manner, you need written permission. Contact Lestie Mulholland for details.