Keeping A Food Journal Is Worth It!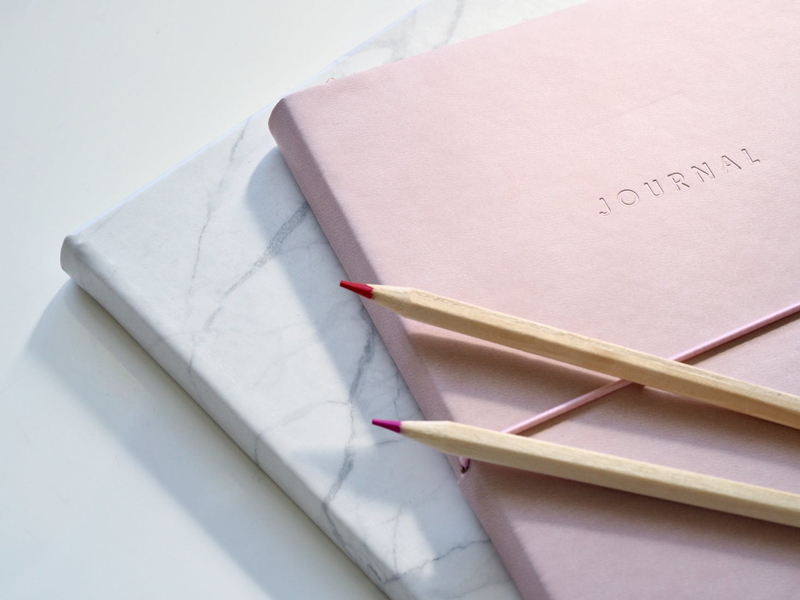 I started a food journal when I began the Daniel Plan at Saddleback Church. The Daniel Plan was for becoming healthy. Before beginning this journey I had been noticing how tired I was every afternoon. Taking naps was fast becoming my norm with no regard for my job or family. I had to do something! One of the tools suggested was a 'Food Journal.' I rebelled at first. However, naps were not going to be in my future so I caved in and started, yet, another journal.

Keeping a food journal was easier than I expected. There were no counting calories or times of eating, just the food I was eating and how I felt 30 minutes afterwards. Three weeks later I began noticing some key things. To my amazement I learned truths most never see. Truths like cravings are really poison to our bodies. That's right, the food I craved was actually what was causing me to sleep. Keeping a food journal saved my life. As I began seeing the foods that were identified with my need for sleep I began cutting them out of my diet. Almost instantly it seemed my energy and restful sleep returned. It has been one year since I went to the first Daniel meeting and I have not returned to my old habits. I did some research on food journals and was not surprised with the finds.

There are several studies that show people who keep food journals are more likely to be successful in losing weight and keeping it off. One researcher went further and stated that a recent study stated that people who kept a food journal six days a week lost close to twice as much weight as those who wrote in their journals only once a week. American Journal of Preventative Medicine conducted a six month study that supported the truth about the usefulness of keep a food journal.

Sounds almost too good to be true, but I am personally living proof of the benefits of keep a food journal. There are no choices, no calories to count, no special cooking requirements. What you find is a fast way to not only understand why one overeats but the foods that are not healthy for them. They help people identify areas where changes can be made for weight loss of medical reasons.

Overeating is hard to identify without a food diary. People do not know how much they actually are eating. Our minds continually justify why we are eating thus keeping our bodies from knowing the truth about what we are eating. Food journals assist overeaters to identify not only foods to avoid but triggers and times to cut out.

So how does one begin keep a food journal? It is actually pretty easy. Follow these few simple steps and you are on your way to better health.

Step One: Know why you want to keep a food journal. To loose weight or understand your own body better.

Step Two: Choose your journal type. Using a smartphone makes it easy and convenient but most will just grab a bound journal.

Step Three: Write in your food journal everyday, especially for the first three weeks. You have to create a habit before it becomes part of your routine.

Step Four: Record the four key facts ~ what you ate, the time you ate, the reason you ate and how you felt 30 minutes after you ate. Be honest here!

Step Five: Evaluate your food journal and begin making adjustments. The more your body becomes balanced the quicker losing weight becomes and your cravings come to an end.

Using this technique will get you on a road to a healthier lifestyle.

Keep Journaling!


Related Articles
Editor's Picks Articles
Top Ten Articles
Previous Features
Site Map





Content copyright © 2021 by Kathy Garcia. All rights reserved.
This content was written by Kathy Garcia. If you wish to use this content in any manner, you need written permission. Contact Kathy Garcia for details.