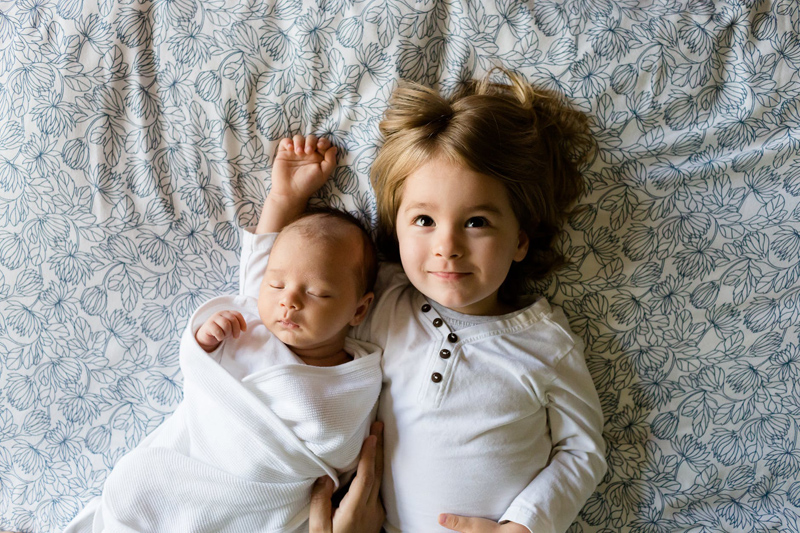 Gardening with children can be an excellent way to spend time together, explore nature, and even to broaden the horizons of a picky eater. Whether growing flowers for appearance or vegetables for food, experiencing together the magic of growth from a seed offers time for connection, a science lesson, and even a foray into philosophy or religion for some.

Gardening with children can be as large or as small a project as desired. From cultivating a whole vegetable garden to planting a seed in a pot, all you really need is dirt, sun and seeds, and some water. If you don't have land on which to plant, consider a window box, or a pot or other container. Even food can be grown successfully in containers. Shallow rooted foods like lettuces can be grown in sweater boxes, or underbed boxes with sufficient holes for drainage. If good sun is a scarce commodity, look for vegetable or flower seeds that specify that they grow well in partial shade.

Investing in some good dirt is a nice way to increase the odds of success. Most hardware stores and even department stores like Target sell potting soil or compost. For food, trying to find organic soil is a good idea. Take kids along to pick out seeds – they will be more invested in watching something grow that they chose. Gardening stores and online catalogs offer a wide variety of organic, heirloom seeds for many vegetables, or seeds can be found at the same retail stores as other gardening supplies, but may offer less variety or lack organic or heirloom options.

Starting seeds in containers before planting them in the Earth will give kids a closer connection to the plants. They will love the experience of filling the cup or pot with handfuls of dirt, planting the seed and then remembering to water each day. They will be much more aware of how the seedling develops when they water it each day, which creates a designated time to check in on it. Taking a photo each day would allow children to look back on their experience watching the seed grow.

For containers, there are lots of options for purchase. I like to use the "kids' cups" that you get at restaurants, with holes punched in the bottom for drainage. It makes me crazy that they throw these very substantial plastic cups away, so it's a win-win to repurpose them for planting and to save money on planting pots.

Once the seeds are started, they can be transferred to a larger pot or into the ground. Kids will love seeing the root system of the plant as it is removed gently from the cup to be transplanted into a larger home. There can be a little time to explore, but remember that the roots should not be exposed for too long! Kids love using tools like trowels to move dirt, and noticing how the plant that seemed so large in the seedling cup now seems so small. Be sure to have a plan for how the plant will be watered in its new environment.

Harvesting flowers to give as gifts to teachers or friends will give kids a sense of pride in sharing what they have grown. Growing vegetables for food has obvious uses, and often kids will eat a vegetable when they grow it themselves that they would never consent to try if bought from the store. It's also worth exploring and preparing kids that homegrown vegetables often have funny shapes or blemishes that genetically controlled and carefully culled store crops do not display. Kids will see this as abnormal, when it actuality, the homegrown variety is the true "normal."

Consider giving gardening with children a try… the wonder of a seed grown to fruition is not only for children. I can never get over how the magic of what is contained in a tiny seed, and I enjoy it just as much as the kids. The opportunity for discussion and metaphor, such as the potential for growth of a small person just as a seed, is hard to match. A single seed in a single cup is a great place to start.





Related Articles
Editor's Picks Articles
Top Ten Articles
Previous Features
Site Map



Follow @bellanicki
Tweet





Content copyright © 2022 by Nicki Heskin. All rights reserved.
This content was written by Nicki Heskin. If you wish to use this content in any manner, you need written permission. Contact Nicki Heskin for details.